Netflix's, All of Us are Dead is all set to return with a season 2. The Korean drama revolves around the story of students who struggle to survive in an apocalypse situation.
All Of Us Are Dead Season 2", Its Release Date, Trailer Cast, Plot, And More
All of Us Are Dead is a popular Korean horror web series whose story revolves around teens who are trying their best to cope with the zombie apocalypse. This Horror series is created by Chun Sung-il, Lee Jae-kyoo, and Kim Nam-Su.  It is based on a Webtoon, Now at our school by Joo Dong Geun. This was reportedly published between the years 2009 and 2011.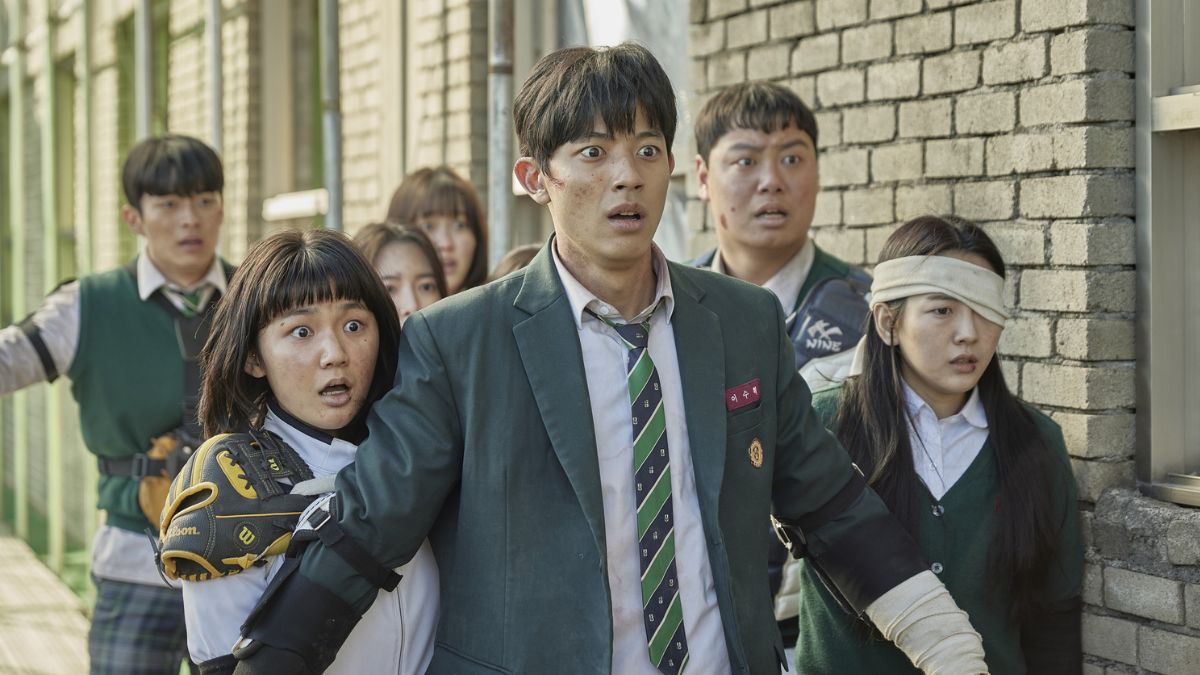 The first season of the series was released in the month of January this year. Within just 30 days of its release, the show crossed a total watch time of 362.64 million hours making it one of the most loved series on Netflix. The series made its place in the list of the top 10 most viewed non-English TV series in around 91 countries, where it stayed for around two consecutive weeks. On June 6 this year the series was further renewed for the second season.
All Of Us Are Dead Season 2: Release Date
Yet there hasn't been any official announcement by the makers of the series regarding the release date. Given that the debut of the first season happened in January this year, it seems that it is too early to expect season 2 of the horror series. The first season had a total of 12 episodes which lasted for around 53 to 72 minutes. Just like season one, the second season is also expected to have the same number of episodes. It seems that there is a lot more work to be done for season 2. It has hardly been less than 6 months for season one to be streamed.
All Of Us Are Dead: Trailer And Plot
The trailer for season two was released recently. The trailer looked more like a teaser which has now created suspense among the fans for season2. The story is set in a school in South Korea where the students battle the zombies. The students try their best to survive the apocalypse. Sources say that the director of the series is looking forward to showing a massive world war-type concept for the further story. We can expect a little bigger trailer in the future so that audiences can get a glimpse of what will be there in season 2.
All Of Us Are Dead Season 2: Cast
The previous season of the series welcomed some newcomer stars like Park Ji-hu, Yoon Chan-young, Cho Yi-Hyun, Lomon, Yoo In-soo, and Lee Yoo-mi, along with other well-experienced actors like Kim Byung-Chul, Lee Kyu-Hyung, and Jeon Bae-soo. In the second season, Yoon Chan-young, Park Ji-hu, Cho Yi-Hyun, and Park Solomon are all set to reprise their roles. Recently Yoon Chan-young, Park Ji-hu, Lomon, and Cho Yi-Hyun extended their thanks to the audiences for watching season 1, and the three themselves announced that they will be back for a second season with a next-level story and great acting.
Read More: