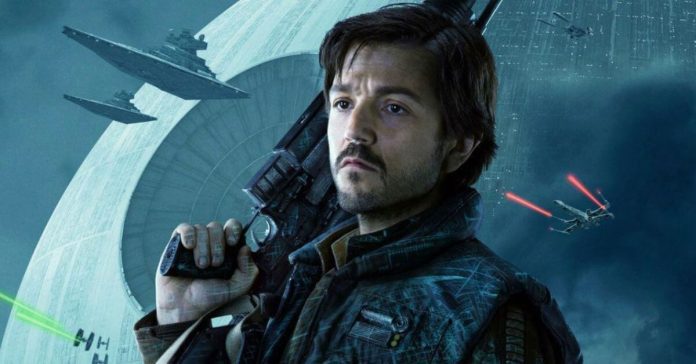 Being a Star Wars fan, you shouldn't miss Andor, the Rogue One (2016) prequel now streaming on Disney Plus. This series will be a must-see for fans since it will have twenty-four episodes spread across two seasons. Andor release date is scheduled by Disney+.
Andor Release Date
The first three episodes of Andor, produced by Disney, will premiere on Disney+ on September 21, 2022. The previously scheduled date of August 31 has been pushed out to accommodate this change. Similar to The Mandalorian, the remaining episodes of this series will be released weekly after the initial batch.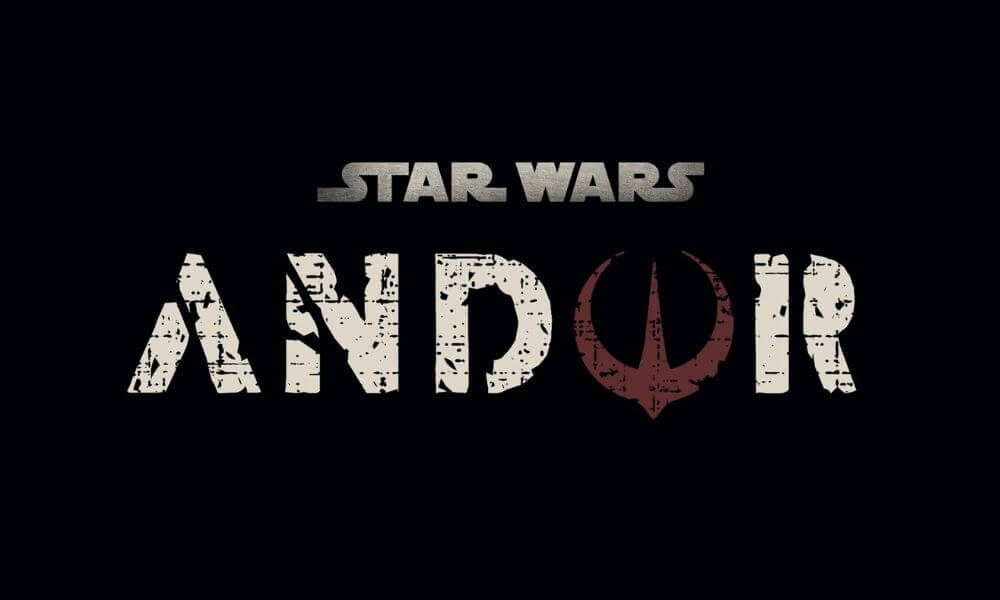 | | |
| --- | --- |
| Series Name | Andor |
| Genre | Action-Adventure, Science Fiction, Spy Thriller |
| Director | Toby Haynes, Susanna White, Benjamin Caron |
| Writer | Tony Gilroy, Dan Gilroy, Stephen Schiff, Beau Willimon |
| Producer | Tony Gilroy, Sanne Wohlenberg,Diego Luna, Michelle Rejwan |
| Composer | Nicholas Britell |
| Country of Origin | United States |
| Original Language | English |
| Available Languages | English |
| Number of Seasons | 2 Seasons |
| First Episode Date | 21 September 2022 |
| Final Episode Date | 23 November 2022 |
| Upcoming Season Release Date | 21 September 2022 |
| Episodes in Upcoming Season | 12 Episodes |
| Main Characters | Cassian Andor, Mon Mothma, Luthen Rael, Bix Caleen, Dedra Meero, Syril, Maarva |
| Main Cast | Diego Luna, Genevieve O'Reilly, Stellan Skarsgård, Adria Arjona, Denise Gough, Kyle Soller, Fiona Shaw |
| Where to Watch | Disney+ |
| Related Series/Movies | Star Wars, Rogue One: A Star Wars Story, Obi-Wan Kenobi |
| Filming Location | Pinewood Studios, London, And United Kingdom |
The second and final season has already been confirmed, and it will reportedly pick up right where the Rogue One film does. Showrunner Tony Gilroy told Vanity Fair, "It is a second season, but it's, for me, the second half of the novel." Season one focuses on his transformation as a revolutionary, while the next 12 episodes transport him to the Rogue One galaxy.
Andor Overview
The more brutal side of the Rebellion will be portrayed in the upcoming film Andor, which will also reveal the character's backstory. Cassian in Rogue One almost assassinates Galen Erso and kills a fellow Rebel agent to keep him from betraying sensitive intelligence for the Rebellion.
Cassian's perspective reveals a complex history of possible betrayals and loss; hence, no one on the show should be considered entirely safe. The teaser shows a vast training facility, so it's safe to assume the Empire isn't completely done with clones just yet, and the stormtroopers aren't wearing their traditional armor, both of which suggest the first season takes place early in the post-Order 66 world.
You also get to see a good chunk of the inside of imperial facilities, which raises the suspicion that information theft and spy missions will play prominent roles in the plot of this show. Also absent is any reference to the Force or a lightsaber, making this another Star Wars series not to have a Jedi or Sith as the protagonist.
Since live-action Inquisitors and even Hayden Christensen as Darth Vader featured in Obi-Wan Kenobi, neither can be ruled out.
Andor Cast
Andor's cast includes the following actors and actresses.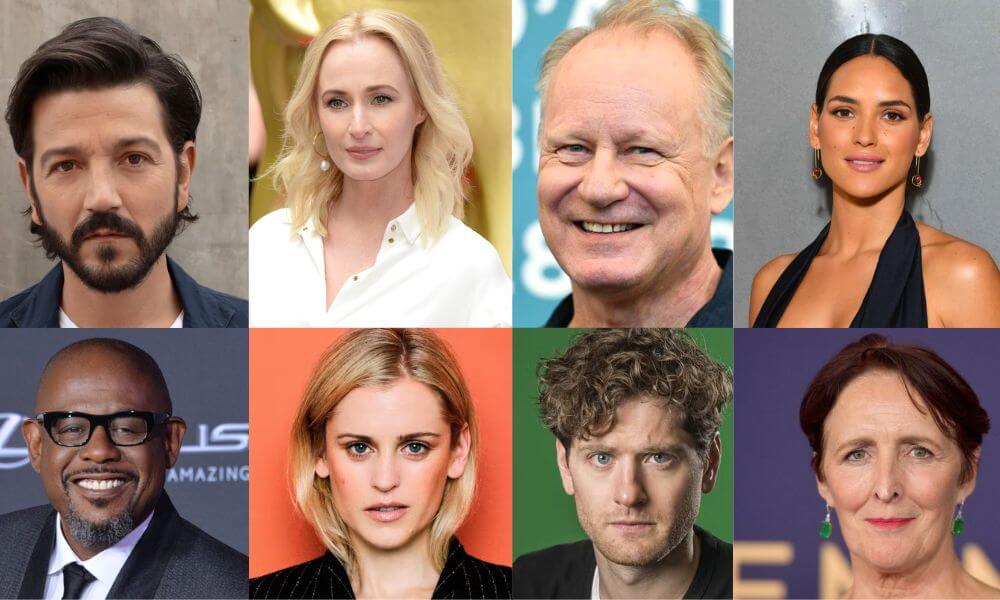 Diego Luna as Cassian Andor
Stellan Skarsgård as Luthen Rael
Adria Arjona as Bix Caleen
Fiona Shaw as Maarva
Denise Gough as Dedra Meero
Kyle Soller as Sergeant Linus Mosk
Genevieve O'Reilly as Mon Mothma
Forest Whitaker as Saw Gerrera
Robert Emms
David Hayman
Anton Lesser
Faye Marsay
Cassian Andor, played by Diego Luna, was instrumental in stealing the Death Star plans and returns in Rogue Two: A Star Wars Story. The play's cast has expanded to include Stellan Skarsgard, Kyle Soller, and Denise Gough. Skarsgard, best known for his roles in the Chernobyl films and the Marvel Thor films (as Dr. Erik Selvig), plays a revolutionary named Luther in this film.
who recruits Andor to fight for the Rebel Alliance against the Galactic Empire and who appears to be acquainted with both Saw Gerrera and Mon Mothma. Meanwhile, Soller (well known for his role as Francis in the BBC period drama Poldark) and Gough (from the ITV 2021 drama Too Close) play two Imperial Army officials.
Soller plays Linus Mosk, a sergeant, while Gough portrays Dedra Meero, a captain. Adria Arjona, who recently starred in Good Omens on BBC Two and the Netflix action films 6 Underground and Triple Frontier, has joined the cast and will play Bix Caleen, Cassian Andor's sister. Forest Whitaker and Genevieve O'Reilly, who played Saw Gerrera and Mon Mothma in Rogue One, will reprise their roles in the sequel.
Still, the absence of one prominent cast member will stand out. Star of the BBC series Killing Eve Fiona Shaw guest stars as the mysterious Maarva. In June 2021, it was reported (through Deadline) that Robert Emms, known for his roles in Chernobyl and His Dark Materials, would be joining the cast in a supporting capacity; however, his character's identity remains unknown.
However, in a recent interview with Collider, Alan Tudyk dispelled rumors that he would play Luna's on-screen love interest and confirmed that he would not be appearing in the first season of Andor. Tudyk stated, "They're shooting it right now, I'm not in it." But if the show keeps airing and the stories are recounted, I'll end up in jail.
Next, he said, "I'm going to be in the show. You see, in Tony's [Gilroy's] account, K-2SO doesn't show up until much later on… I can't reveal much more than that I won't be appearing in the pilot episode. The cast includes Anton Lesser and Faye Marsay, both of whom have been in Game of Thrones, as well as Robert Emms and David Hayman.
Gilroy is expected to act as showrunner, succeeding Stephen Schiff. He directed reshoots and rewrote substantial parts of Rogue One before its release in 2016.
Andor Trailer
At the Star Wars Celebration on May 26, 2022, the first teaser trailer was unveiled to the public. On August 1, 2022, a lengthier and more in-depth full trailer was released.
It introduces you to many of the series' actors and establishes that Mon Mothma and Stellan Skarsgard's as-yet-unnamed characters will play crucial roles.
Andor Plot
In the Star Wars universe, the "Andor" series will follow Cassian Andor as he sets out on a personal quest to see just how much of an impact he can have. The story includes the growing revolt against the Empire and the planets and people that joined. Hence, the journey continues in the story with Cassian who became a rebel hero in a time of peril, deceit, and intrigue.
The first trailer (shown below) is bleak, depicting an era of oppression in the galaxy, the strength of the Empire, and the beginnings of a rebellion. As well, the Galactic Senate, clone troopers, and the origins of the rebel tale shown in A New Hope and continued in Rogue One are all glimpsed here and there. It seems like a textbook case of a group of underdogs rising against an oppressive authority figure.
An interview with Vanity Fair reveals more information about Andor's background. After his home planet is destroyed at the novel's beginning, Cassian Andor joins the Rebellion as a refugee. The new series will follow the emergence of both Cassian Andor and Mon Mothma, the rebel leader, and illustrate how their paths cross during the Rebellion against the Empire.
However, the narrative of Andor is rumored to take place five years before Rogue One, which raises the question of whether or not we will witness the transformation of clone soldiers into Stormtroopers.
Where And How To Watch The Andor Online?
The following footage, released in late August 2022, has Diego Luna and Stellan Skarsgard's characters talking about stealing from the Empire.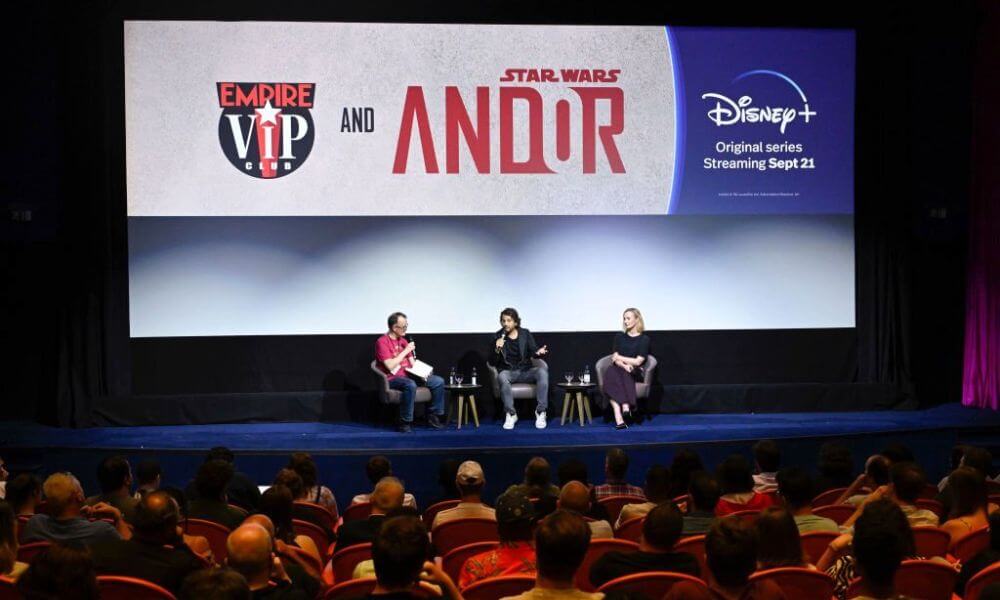 To view Andor, you must subscribe to Disney+. As of this writing, a month-to-month subscription to Disney+ costs $7.99/£7.99, and an annual pass costs $79.99/£79.90.
Conclusion
Cassian Andor, played by Diego Luna in Rogue One, gets his origin tale in the film Andor. Disney confirmed the Andor release date and season would be 12 episodes long, much longer than a typical Star Wars show, and that it will unfold five years before the events of Rogue One.
Other than that, narrative information for Andor has been limited.
Read More:
Is The White Lotus Season 2 Release Date Confirmed? Cast, Plot, And More Updates!