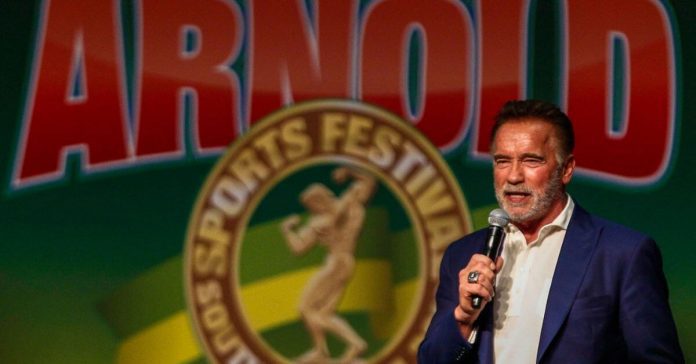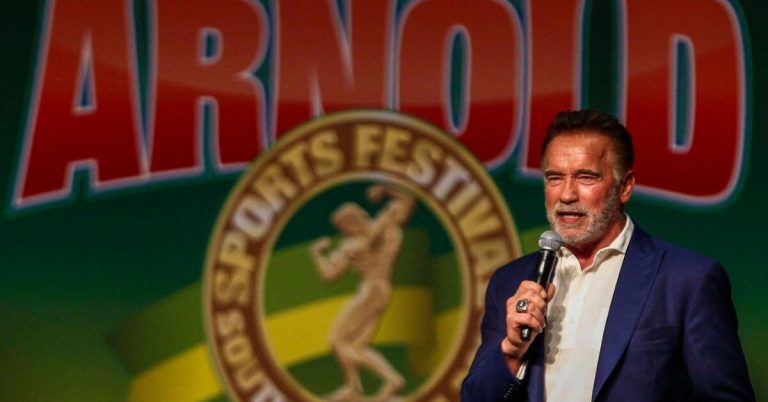 Arnold Schwarzenegger, an Austrian-Australian who has worked as an actor, film producer, businessman, former bodybuilder, and politician (served as the 38th governor of California between 2003 and 2011), was once a penniless immigrant boy with just dreams in his eyes.
Today he has become one of Hollywood's biggest stars, all-time greatest bodybuilder, married into the prestigious Kennedy family, and accumulated a fortune.
Arnold Schwarzenegger Biography
Arnold Alois Schwarzenegger was born on July 30, 1947, to Aurelia Schwarzenegger and Gustav Schwarzenegger. His father was a local police chief and wanted Arnold to follow in his footsteps but young Arnold became interested in bodybuilding.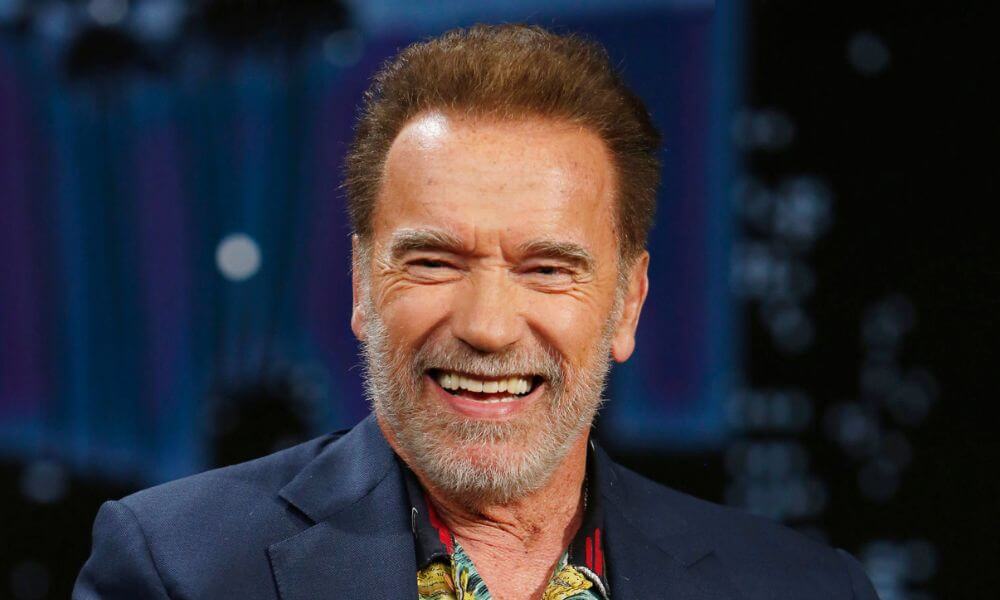 He grew up in the town of Thal, Styria, Austria, with very strict parents. However, he left his hometown and moved to the US in 1968 to try his luck. Keep reading to know the rags to riches story about the five Mr. Olympia.
Arnold Schwarzenegger Career
Acting Career
Besides a decorated body-building career, Arnold Schwarzenegger has achieved heights in his acting career. He began acting in 1969 in films and television. The man has appeared in more than 40 films, mainly in action and comedy movies. He has not left any entertainment field by directing, producing, and appearing in music videos such as AC/DC, Bon Jovi, and Guns N' Roses.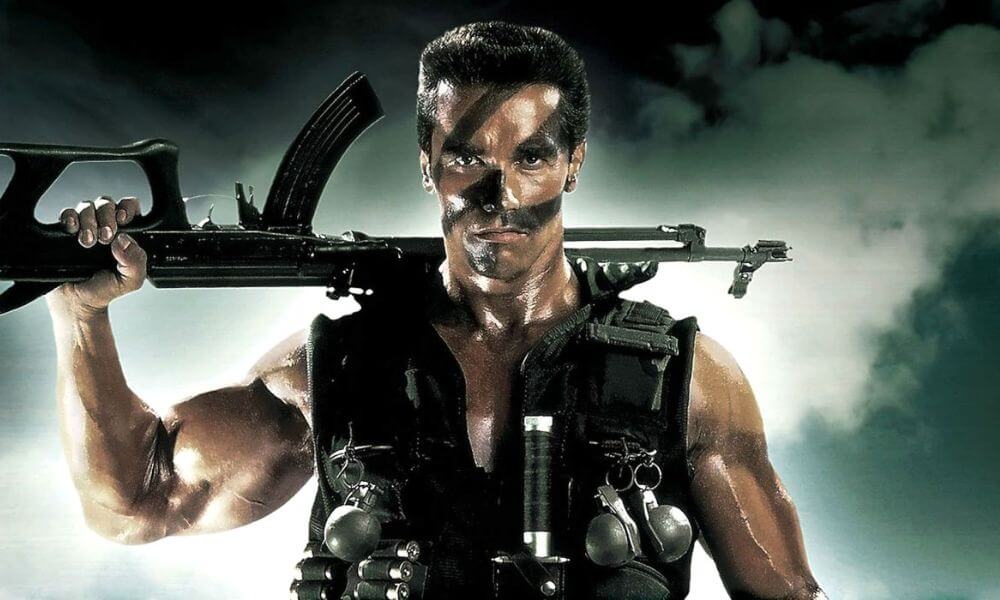 Famous roles by Schwarzenegger are Commando, The Running Man, Predator, Total Recall, Last Action Hero, and True Lies. He rose to prominence for his role of Conan in the Conan series and The Terminator in the Terminator series. Arnold Schwarzenegger did not stop here; rather he climbed the ladder and became the 38th governor of California.
Bodybuilding
Arnold Schwarzenegger has recorded his name in the golden history of bodybuilding. He began training for his bodybuilding career at 14 and achieved a flourishing career. Mr. Universe at 20 has presided over numerous contests and award shows. The first competition he won was at 19. Then he went to compete in various bodybuilding contests and conquered most of them.
With such fame, he is widely considered either the greatest or one of the two greatest bodybuilders of all time along with Ronnie Coleman. The bodybuilding event named after him – The Arnold Sports Festival, is regarded as the second most important bodybuilding event. He also competed in several Olympic weightlifting and powerlifting competitions.
He continues his training after retirement for half an hour daily and owns various gym and fitness magazines. After retirement from bodybuilding, Schwarzenegger gained worldwide fame as a Hollywood star.
Arnold Schwarzenegger Family
Arnold Schwarzenegger met Maria Shriver (niece of John F. Kennedy) in a Kennedy tennis tournament in 1977. The couple married almost ten years later in 1986 on 26 April and shared four children. After 25 years of marriage, the pair calls it quits after the Shiver exposed the cheating scandal of Schwarzenegger that he had fathered a son more than 14 years earlier with a housemaid of their family.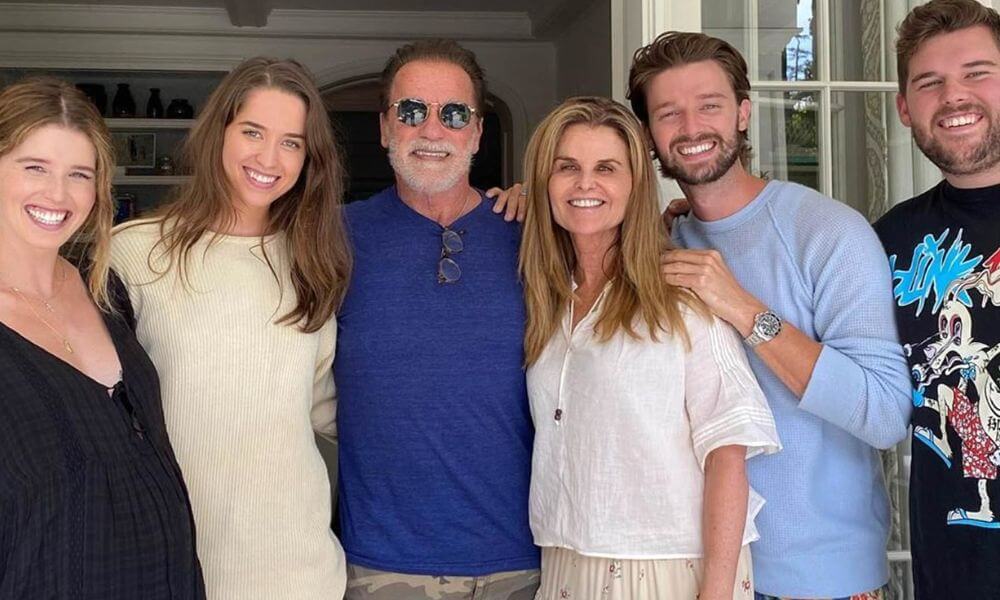 The 74-year-old Schwarzenegger shares four children with Maria Shriver. Katherine Eunice Schwarzenegger is the oldest child born in 1989. The second daughter Christina Maria Aurelia Schwarzenegger was born in 1991. And the couple welcomed their third child Patrick Arnold Shriver Schwarzenegger in 1993, followed by Christopher Sargent Shriver Schwarzenegger in 1997.
Joseph Baena is the youngest child of Arnold Schwarzenegger, born just a few days after Christopher in 1977. His mother worked for the Schwarzenegger family employee of their household, worked for 20 years before retiring in 2011.

Arnold Schwarzenegger Awards
One of the most successful in the world has accumulated many awards in his acting career such as Favorite Movie Actor for his performance in Twins in 1989, Best Male Performance in 1992, Golden Apple Male Star of the year(1996), Action Hero Awards (2014) and others. He won multiple Golden Camera Awards as Best International Actor (1996), Golden Camera Lifetime Achievement Award in 2015, and others.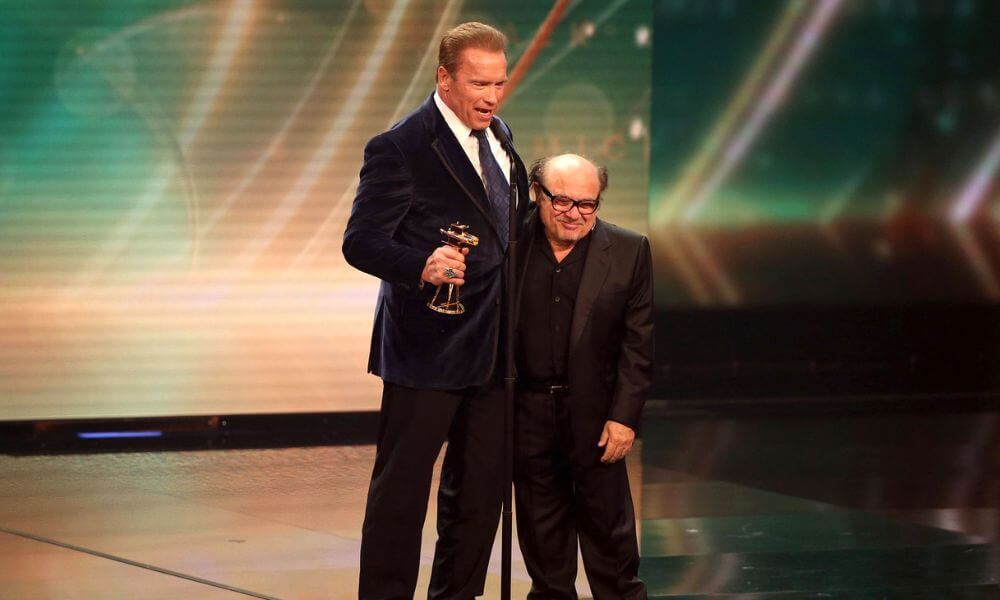 In 2003 he received the ICG Publicists Lifetime Achievement Award.
Arnold Schwarzenegger Titles
One of the most successful bodybuilders in history has won various titles in his life, his first being in 1965- Junior Mr. Europe in Germany.
The following year he won Best-Built Athlete of Europe in German, International Powerlifting Championship in Germany, Mr. Europe – amateur in Germany, and NABBA Mr. Universe – amateur in London, England.
The powerlifter has bested Mr. Universe (Professionals) five times and seven times Mr. Olympia in his career.
Arnold Schwarzenegger Networth
Arnold Schwarzenegger has earned himself massive wealth proved by his $450 million net worth. His monthly income is more than $4 Million. And yearly, he earns over $42 million. This is all possible because of his business mind and successful acting career. He used to receive $20 to 30 million per movie during the peak of his acting career. He is one of the highest-paid actors of all time and a successful millionaire real estate investor.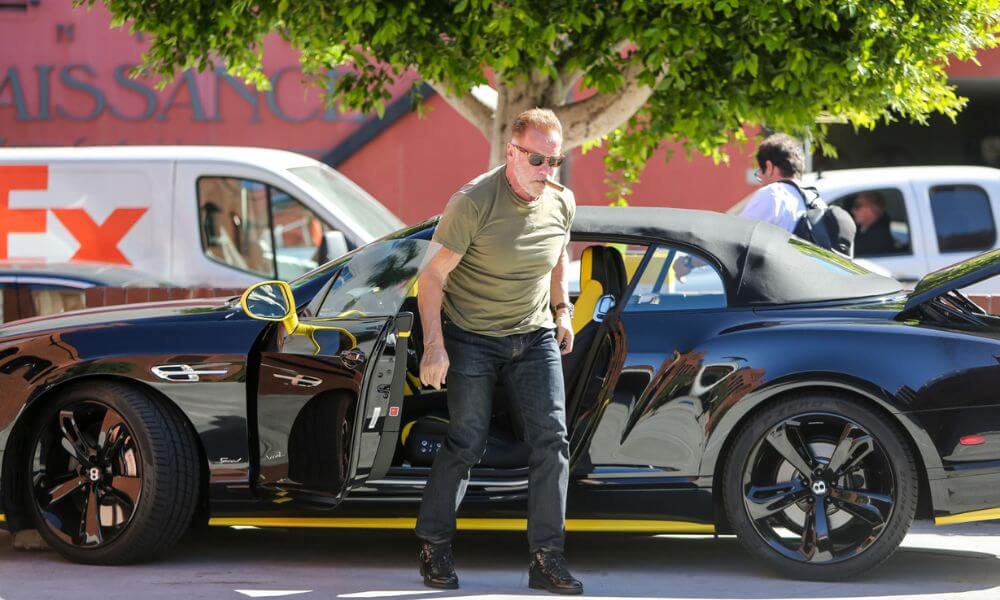 He came to the US with $27,000 and began his real estate business before entering Hollywood. Today, his real estate portfolio is solely worth over $100 million and he has invested in various companies and businesses which provide him money without him doing any work. The Predator star has vacation homes in Sun Valley, Idaho, and Hyannis Port, Mass whereas he resides in his sprawling mansion (2.5 acres) in the prestigious Brentwood neighborhood of Los Angeles.
The Schwarzenegger family moved out of their former 4,100-square-foot marital home in Pacific Palisades after the husband and wife began living separately.
Bottom Line
No one has ever imagined and believed that a fast-talking bodybuilder would achieve such success, but Arnold always had faith in himself. He never wanted to be an ordinary person, and he proved himself.
Read More:
Mark Zuckerberg's Net Worth, Bio, Family & Facts!