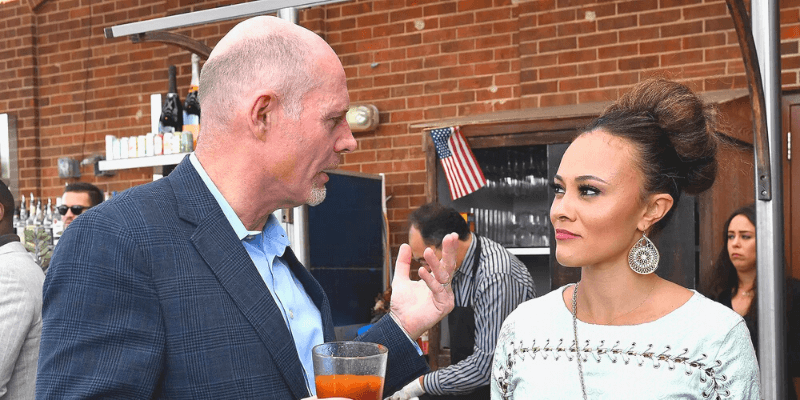 The East Coast Housewives have received some major information. Ashley Darby, 33, of the Real Housewives of Potomac, has filed for divorce from her 62-year-old husband Michael Darby. Michael and Ashley planned to spend the rest of their life with each other when they said "I do" almost eight years ago.
The Real Housewives Of Potomac Actress Ashley Darby Has Divorced
Regrettably, this is not the situation at this time. They've decided to call it quits. Ashley said on April 19 on Bravo's The Weekly Dish that the news was also announced on her Instagram account.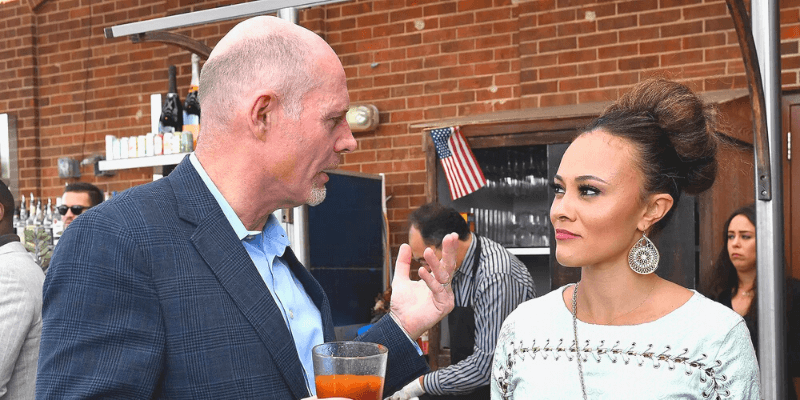 Ashley and Michael have been stars of the show since its first season in 2016. Their friendship has been questioned by both their co-stars and Bravo viewers. "We understand that there will be a lot of discussion about why they made those choices."
"Ashley clarified," many immediately linked the causes to reality television's overwhelming intrusion into the most personal elements of their lives, age gaps, cultural concerns, or child-rearing differences."
"While all of these factors may have influenced our undying love for one another, none of them is the fundamental reason for our mutual choice to part ways.
They are in quite different positions in their life right now, and they have very different future ambitions. Both want others to be happy and fulfilled, but they don't believe they can do so together."
She went on to say that she and Micheal plan to raise their two sons together. They will always love and respect one another, even when our romantic relationship is over.
Ashley and Michael also realized that true pleasure can only be found by working together and focusing our hearts and thoughts on raising our two wonderful children, Dean and Dylan. They will always feel cherished and encouraged because they were born from love.
"We thank everyone who has joined us on this journey so far, and we ask for your continued support and decency as we confront the same terrible situation," Ashley wrote. The couple married in 2014, and the show has chronicled their highs and lows ever since.
According to Page Six, during the filming of RHOP season 4 in 2018, a Bravo cameraman accused Michael of groping him.
Michael was accused of felony assault and misdemeanor improper sexual contact, according to People, but the charges were dismissed due to a lack of evidence.
In prior episodes, Michael was accused of making derogatory remarks about other men. According to People, Ashley confronted him about allegations that he'd been acting inappropriately on a trip with the other Housewives and new baby Dean in season 5. Every accusation made against Michael has been denied.
In season one of "The Real Housewives of Potomac," the Darbys made their first appearance on reality television. The show chronicled the highs and lows of their relationship, including a difficult season during which Micheal was accused of sexual harassment by a show member of staff, as well as other instances in which he was supposedly "caught" in inappropriate situations with people other than his fiancée. The seventh season of The Real Housewives of Potomac is now shooting.
READ MORE: