After just five months of dating, Vick Hope and Calvin Harris got engaged. The couple made their first public appearance on Monday at the Chelsea Flower Show in London. When RJ Vick was shown, she had an eye-catching sparkler on her ring finger.
Calvin Harris And Vick Hope Engaged After 5 Months Of Dating
The couple attended the press day for this year's event's lunch, which was held at the Royal Hospital Chelsea. Clavin Harris and BBC Radio 1 DJ Vick have been dating for five months.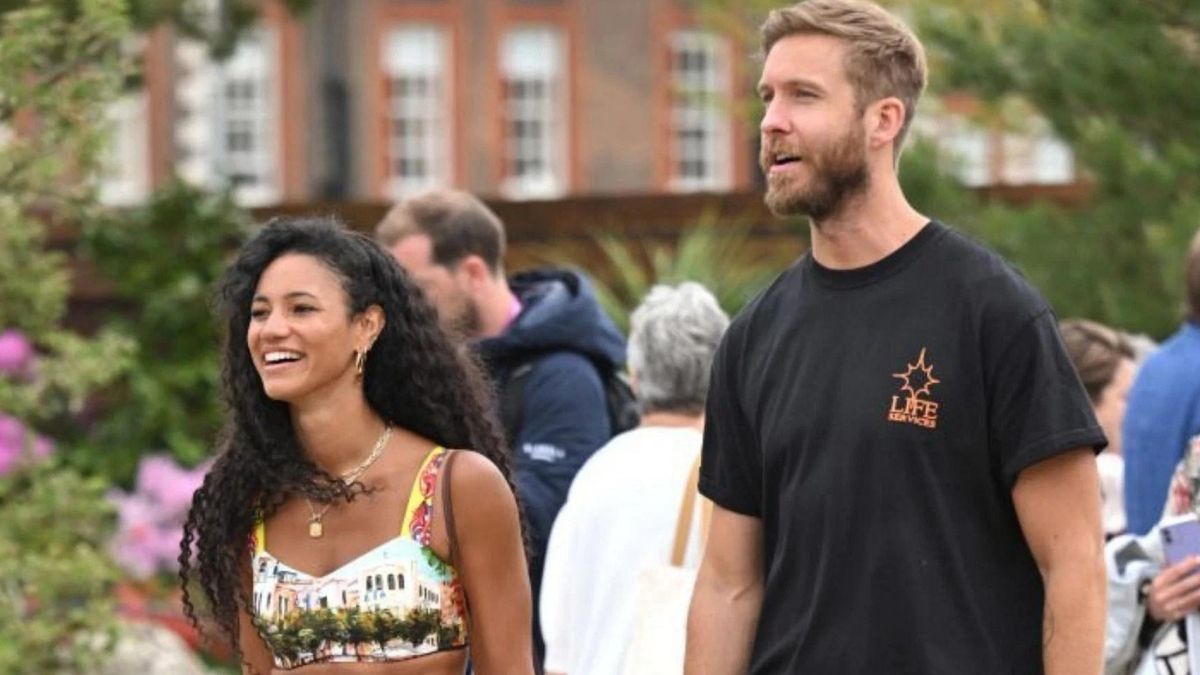 DJ Vick Hope's Personal Life:
Vick Hope's real name is Victoria Nwayawu Nwosu-Hope. She is currently a British TV and radio presenter as well as a journalist in the United Kingdom.
She hosts the Capital Breakfast Show on Capital FM radio station, and she also hosts Crufts on Channel 4, Carnage on Sky One, Trending Live on 4 Music, and Life Hacks and Going Home with Vick and Jordan on BBC Radio 1.
Vick Hope is an ITN journalist who has worked for publications such as the Argentina Independent and Marie Claire. In 2017, she received the Marie Claire Future Shapers Award for Broadcasting Powerhouse.
She is an Amnesty International ambassador and works in the field of human rights. She began working for this organization when she was only 16 years old. Vick Hope is currently 32 years old.
She and Roman Kemp co-hosted Capital radio in 2017. Newcastle upon Tyne is where the legendary DJ was born. She graduated from Cambridge University with a degree in modern languages. She also knows how to communicate in French, Spanish, and Portuguese.
During her academic year abroad in Argentina, she began her broadcasting profession. She was the youngest journalist ever to work for an English-language ex-pat newspaper.
She is well-known for her performance on Strictly Come Dancing and for her work in the field of human rights, such as creating Made by Sport with Anthony Joshua and Prince Harry. Sport provides assistance to disadvantaged children.
Calvin Harris' Personal Life:
Calvin Harris is a multi-talented musician who has worked as a DJ, record producer, multi-instrumentalist, singer, and songwriter. In the year 2012, he released his third studio album, 18 Months, which was a huge hit. It features a large number of vocalists as well as additional EDM.
He was born on January 17th, 1984. He is currently 38 years old. He was born in the Scottish town of Dumfries. Adam Richard Wiles is his true name.
David Wiles, a biochemist, and Pamela Wiles, a homemaker, are his parents. He is Sophie and Edward's younger brother. He attended Calside Primary School before moving on to Dumfries High School.
He began playing electronic music when he was a teenager. When he was 18 years old, he released the songs "Da Bongos" and "Brighter Days." He relocated to London after releasing these to learn music from the local scene. He collaborated on the song "Let me Know" with vocalist Ayah Marar.
He earned the Brit Award for Song of the Year, the MTV Video Music Award, and the American Music Award, among others.
Read More: