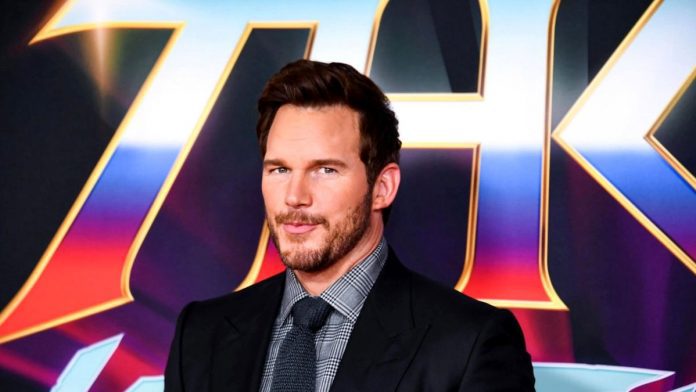 Chris Pratt recently revealed that whenever someone calls him by his first name Chris he feels weird. 
The Jurassic World Star Chris Pratt recently said that it feels weird when someone calls him Chris. Chris Pratt is one of Hollywood's most loved 'Chrises'.
It's not only Chris Pratt but his fellow peers Pine, Evans, and Hemsworth who have a 'Chris' as their first name.  Chris is not the real name of the actor. The Marvel Stars' real name is Christopher Michael Pratt. Many of the people who know him always refer to him as 'Chris' and this is what the Jurassic world Actor hates a lot. 
Chris Pratt Reveals He Doesn't Like To Be Called Chris
Speaking about this Christopher said that people call him 'Yep. Pratt or CP.
The 43-year-old star further said, "You know, CP. 'Hey, CP.'" Pratt, or CP, answered. "But no one calls me Chris. I went golfing with my friend, Chad, my pastor the other day and he was like, 'No one calls you Chris? I'm gonna call you Chris. All right, Chris. You're up'. And I was like, 'No, it feels weird. It's not my name. Don't call me Chris'." 
Christopher is not the first person in the industry to object to people referring to him with his first name. Just last year Actress Anne Hathaway said in an interview that many people call her Annie which she doesn't like at all.
Anne Hathaway said in the interview that she was asked what her name should be in the industry to which the actress replied that she wanted to use her real name, Anne. Even after she made it clear that she wants to be called Anne, many were still calling her "Hath" or "Ms. H". Anne Hathaway kept on urging everyone to call her by no other name than Anne Hathaway. 
Christopher Pratt's Struggle And Career 
Christopher Pratt whom many people refer to as Chris is best known for his role in the Jurassic world and Marvel movies started his career in the year in his early 20s. At the age of 19, he used to work as a waiter in a restaurant where actress Rae Dawn Chong discovered him and the caster in her directorial debut film 'The Cursed part 3'.
In the year 2009, he appeared in the popular NBC comedy series Parks and Recreation wherein he played the role of Andy Dwyer. Before working in this series he worked for several other series which made him known to the masses. 
Ear 2014 was a turning point of his career when he signed for the lead role in 'The Lego Movie' which touched the mark of 469.1 Million $ and also he signed for the role of Peter Quill/Star-Lord in the Marvel Studios film 'Guardians of Galaxy' which is crossed the mark of  773 Million $. Last year it was officially announced that Christopher will be voicing the titular cut of the much-awaited movie 'Garfield' which is being directed by Mark Dindal and David Reynolds.
Read More