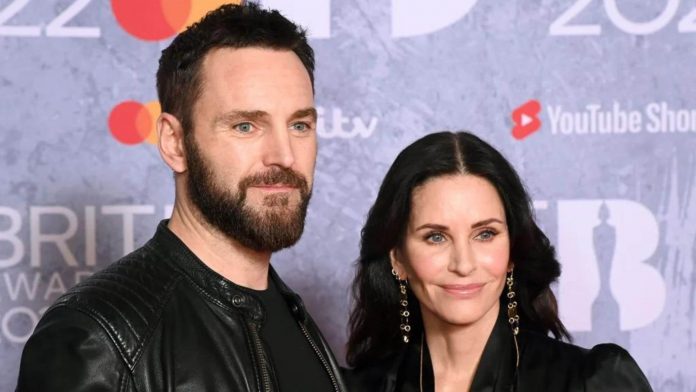 After celebrating her 58th birthday, Courtney Cox was seen holding the hands of her boyfriend Johnny McDaid after a date night.
The lovers were found hand in hand with each other on the night of 18th June 2022. The Friends star seemed to have celebrated her birthday in the best way possible by spending some quality time with her love. She was clicked wearing an olive-colored stunning piece of a blazer with the same colored corset paired with a flowy black shirt. 
Courtney Cox And Johnny Mcdaid Snapped Together After A Date Night!
She cut off the typical birthday girl look from the minds of many by replacing it with an item of minimal clothing. Alongside, her boyfriend also nailed in a classy grey T-shirt styled with a black jacket.
The photos of the couple slaying together on the roads of London are going crazy over the internet.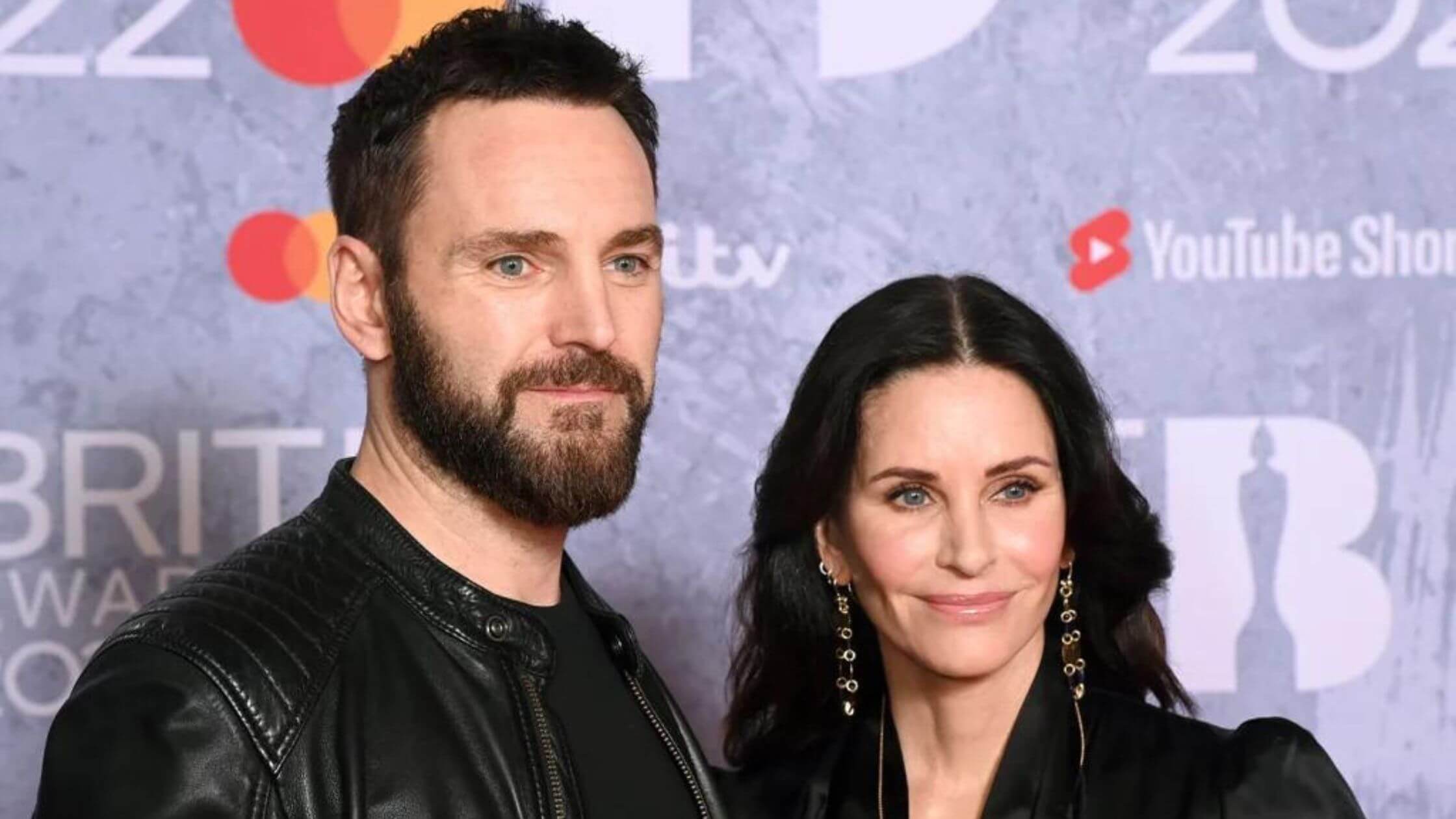 The lady star shared a cute selfie on her official Instagram handle that was captioned "Date night in London". The next day, multiple pictures of the couple were again posted wearing the same olive and grey fit, under the sunlight, passionately kissing one another.
The cute couple started dating in the year 2013 and got engaged very soon. Unfortunately, they had a break-up in 2015 but managed to get back together in 2016. Still, they don't consider getting engaged again and it was openly shared by Courtney in 2019 when she guested "The Ellen Show".
She added to the statement that everything between the pair is better than before, though they are only together but not as an engaged couple with an intention of getting married. The story is different here. Johnny moved to England after their partition and the sweet couple had to stay away from each other for around six months. According to the actress, this distance has only made their relationship stronger and deeper. The absence made things work out this time. 
Like an incredible episode of the series 'Friends', the lives of Courtney Cox and Johnny are now seeming to be happier than ever before.
Like a Hollywood tale, the actor and the singer happened to attend a function by Sheeran and the buffer unknowingly introduced the couple to each other. Ever since the lives of both stunning individuals have changed tremendously and their relationship has continued to bloom for years now.
When the actress first met the love of her life, she totally fell for him and was flattered by the way he plays the piano. It was then Sacha Baron Cohen who played the role of a cupid here.
The reason behind them calling their engagement off is said to be the difficulty of the pair residing in different regions. Monica was in Los Angeles and Johnny was in the United Kingdom. However, the love has managed to grow and made them live together now. No wonder when it says, lovers reunite despite the hurdles they may face.
Read More:
Machine Gun Kelly Stole The Final Hours Of Bonnaroo 2022
Rebel Wilson And Girlfriend Ramona Agruma: The Snap Reveal An Untold Story By Strolling Italy Hand-in-hand
BTS Lands Sixth No. 1 Album On Billboard 200 Chart With 'Proof'