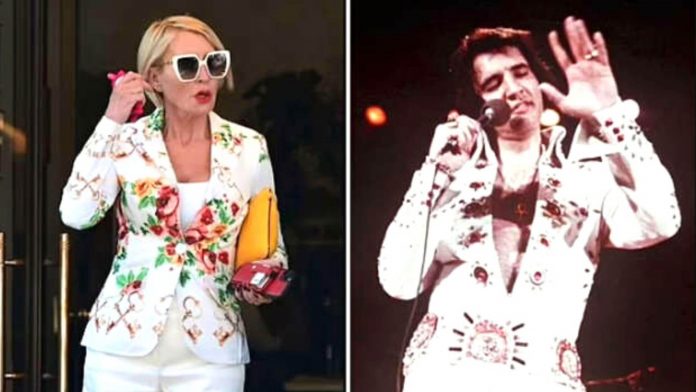 English Model Heather Mills was spotted in a white flared trouser suit with floral detailing for dinner in West London on Wednesday.
Heather Mills In Floral Detailing Channeling Elvis
The popular English model and a businesswoman and an activist Heather Mill was spotted wearing a white flared trouser suit which had floral detailing on it.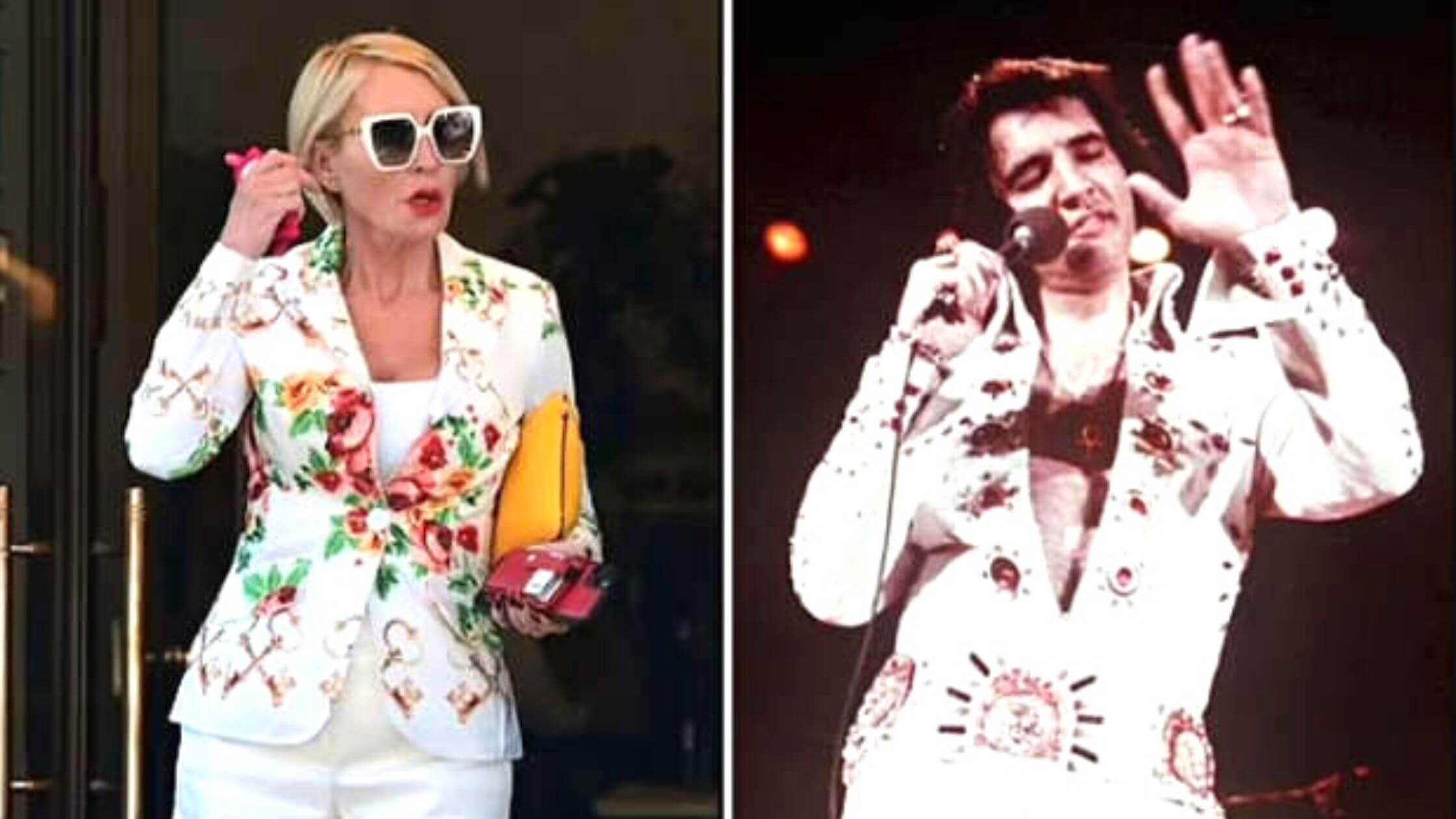 She was on the way to meet her girlfriends for dinner on Wednesday this week. Her new look in the White flared trousers went viral on social media as soon as the pics were uploaded by different media pages.
Along with the beautiful dress she carried a yellow clutch under her arm and she was spotted walking into the Orlebar Brown's store to check out the designer swimwear which was in the store.
The English model was spotted outing as her ex-husband Paul McCartney aged 80, to whom she was married from June 2002 to March 2008, is all set to headline the Glastonbury this weekend.
Heather Mills's fans believe that she has got a good sense of fashion. She looked fabulous as she stepped out of the store in the two-piece which she was wearing. 
As of now, Heather is happily married to businessman Mike Dickman who is her junior. The couple started dating each other in the spring of 2019. Mike Dickman aged 36, is 17 years younger than Heather Mills.
Heather's friends said that the couple had a beachside ceremony in the Maldives on the palm-fringed sand. The place where the ceremony took place is the Anantara resort where the rooms begin at £450 for an evening. 
Early Life And Career
Heather Mills was born in the year 1968 in the city of Aldershot, Hampshire to John Mills and Beatrice Mary Mills. Her father was a British Paratrooper and her mother too belonged to a British Army family.
Mills faced hard times during an early young age when she got to work at a croissant shop but she was sacked from her job. Later on, Mills vowed that she will never work for anyone in the future.
She went to live in Paris in the year 1987 where she took part in a nude photo session. After she returned to London she did modeling for some time.
Later on in the year 2009, she opened a Vegan restaurant in East Sussex. In the same year, she purchased Real wood foods and renamed them to VBites food. She continues this result as her business.
Husband And Previous Relationships. 
Heather Mills married Paul McCartney in 2002 and divorced him later on in in2008. She shares a daughter with McCartney whom the couple welcomed in the year 2003. Before her marriage to McCartney, she was married to Alfie Karmal from 1989 to 1991.
According to some reports when she went to Paris to pursue her Modeling career she reportedly became the Mistress of a Lebanese Businessman George Kazan for nearly two years. Apart from these, there are hardly any records of her relationship with any other person.
Read More:
Amy Schumer Reveals Why She Fired Penn Badgley's Wife Domino Kirke!
US Senate Passes Landmark Gun Violence Bill; House Is Next
Paul Pelosi Has Been Accused Of DUI Caused Injury Over A Car Crash