The Jurassic World Dominion has now reached the heights of its success after it hit the massive earning line of $ 143 Million. On the other hand the "Top gun: Maverick" is now stable with around 50 Million US Dollars. For the third time in the pandemic era, the sale of the tickets has boomed up to the massive 200 Million Dollar mark. "Top Gun: Maverick" is now flying high in the second position. There are many intense reviews for the "Jurassic World Dominion" on various platforms. Despite these intense reviews, the film has soared high this great weekend at the Domestic box office.
Jurassic World Dominion" And "Top Gun: Maverick" Are Box Office Hits
Even under the great shadow of the "Jurassic World Dominion" Tom cruise's beloved film "Top Gun: Maverick" has stayed in the second position with a total of 50 Million $ this weekend. 50 Million $ is indeed a big turnover for the film especially when there is a tough competition with the roaring Jurassic world at the Box office.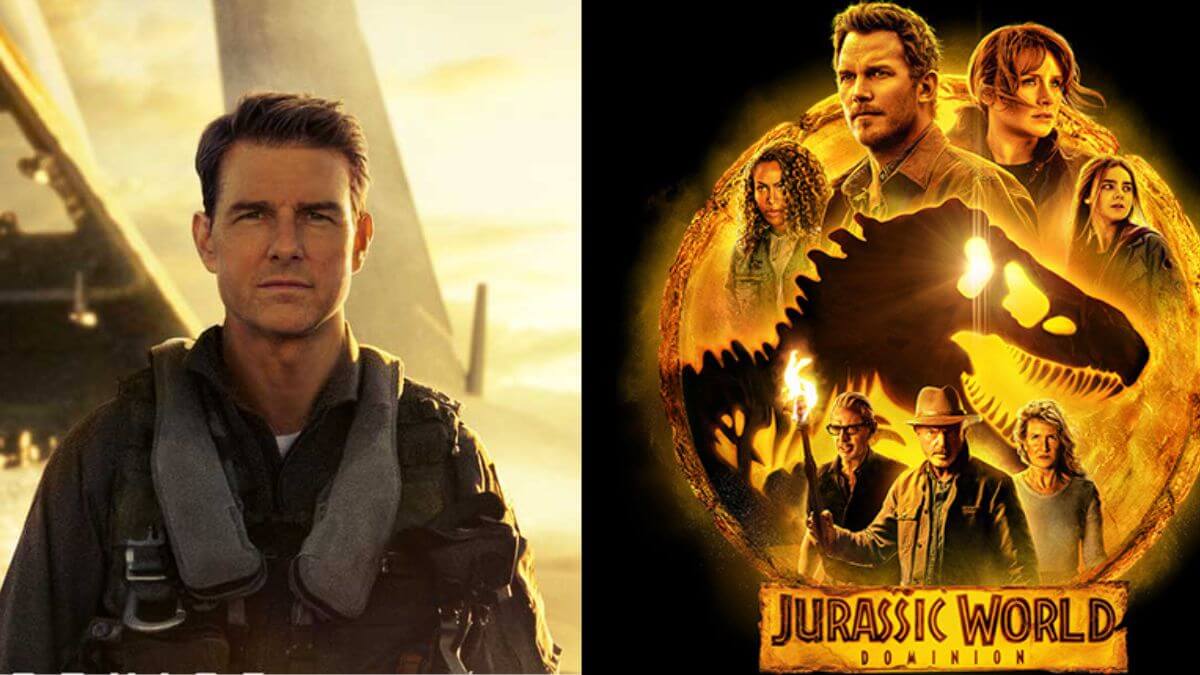 If we compare it with others we see that "Spider-Man: No Way Home" grossed around $56 million in its third weekend while "Doctor Strange in the Multiverse of Madness" reached up to $32 million in its third weekend, and on the other hand "The Batman" with Robert Pattinson collected $36 million in its third weekend. With a 44% decline from last weekend, between Friday and Sunday "Top Gun: Maverick" has generated $50 million which brings it to the level of a staggering $393.3 million to date.
Initially, the Dominion of Jurassic world wasn't expected to perform this well at its start but the high-budget movie ranked huge in amount once the audience poured all its love into the film. Now the footprints of Jurassic World are expected to stay at the Box office for some weeks as it is getting a huge viewership from the audience on the bigger screen. Not only domestically but on an international level, the film is performing very well. Film critics and reviewers believe that it is performing more than expected at the Domestic as well as the international level.
The Jurassic World Dominion opened to a humongous number of $59.55 million in the US and Canada alone itself. The Dominion has now surpassed the Fallen Kingdom which reportedly opened to $58.5 million on day 1. When we talk about the international territories, the film has touched $135 million Worldwide so far. The grand worldwide total of the Jurassic Dominion now stands at 194.55 Million US Dollars. On the other hand, Tom Cruise is expected to take home at least 100 Million Dollars along with his 12.5 Million $ salary from the "Top Gun: Maverick". Within just two weeks of release, the film has crossed the half-a-billion mark which itself is the proof of the film's success. It is expected that this film will become Cruise's one of the highest grosser.
Read More: