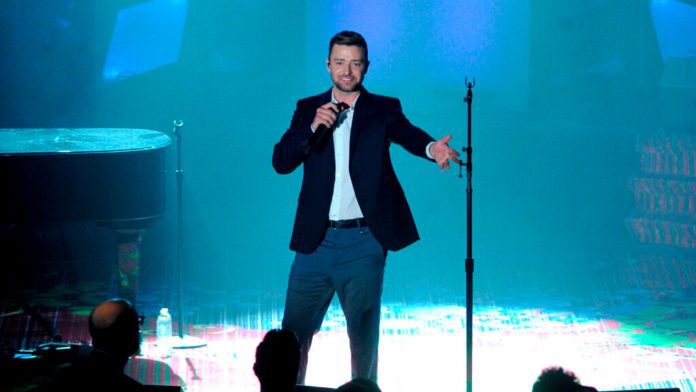 Recently a video of Justin Timberlake went viral on social media. The video shows Justin Timberlake dancing awkwardly onstage during his performance in Washington, D.C. on the 18th of June. The 41 years entertainer issued a hilarious meal culpa on his Instagram stories.
Justin Timberlake Apologizes To Fans After His Awkward Dance Video Goes Viral
The video which went viral within a short time shows that The Grammy Award-winning singer can be seen attempting some moves in the DC dance style Beat Ya Feet during his onstage performance at last week's something in the water music festival.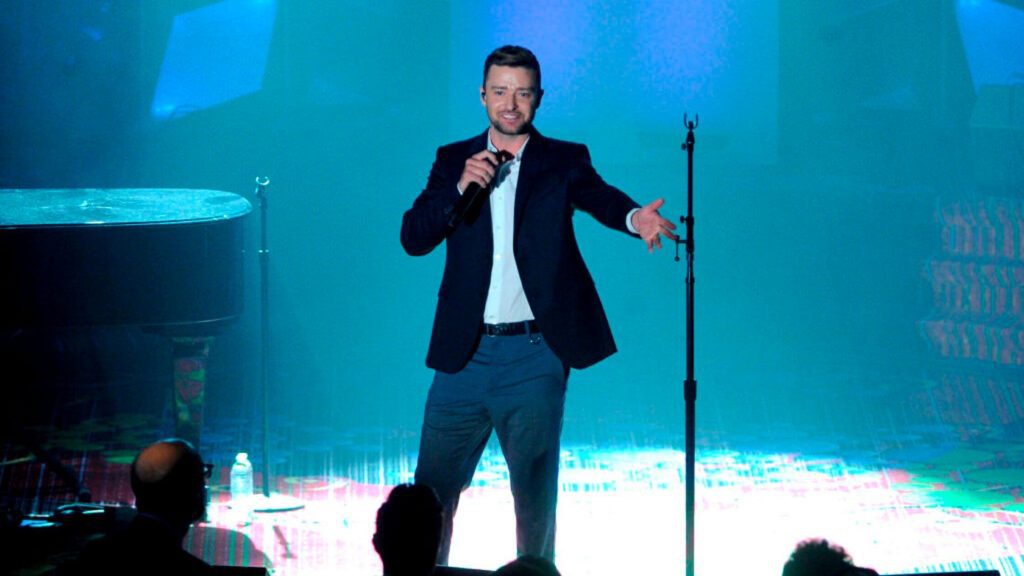 What Did The Singer Say About The Matter?
On 22nd June the 'SexyBack' singer told that there are two reasons why he wanted to apologize, the singer yelled while pointing the camera down at his feet on his Instagram stories. He said that he had a long talk with each of them and also said 'don't you ever do that to me again '. He tried to handle the situation with humor.
The 41-year-old singer said that it might be khakis. According to him, it had a real khaki vibe. Still, he said to his fans that he was trying to make it up to them by focusing on his footwork. He was just going to focus on those two guys right there and get them right, 'love y' all' the singer said. The 'It's Gonna Be Me' singer received much negative criticism about his dancing in stride.
The singer also shared a video clip that shows someone attempting to dance like him at the festival and added the caption 'Nailed it '. He apologized to his fans through his Instagram account.
After that, Timberlake also shared a video clip where an adorable little girl jumped around the home and he added a caption with the video 'she did it better than JT'. The singer responded that he did not disagree with the crying face emoji. 
What Is The Reaction Of The Fans Of Justin Timberlake?
After seeing the video clip, fans started roasting him on Twitter. In the meantime, others began the fun of his style, which consisted of khakis as well as a short button-down shirt that night. There are still some of his fans told that they will always be his fans, no matter what. One critic started comparing Timberlake with the Glee character of Matthew Morrison.
Justin Randall Timberlake is a famous American singer and songwriter who is one of the world's best-selling music artists. He has 88 million record sales. The entertainer received numerous awards and accolades including 10  Grammy Awards, 4 Primetime Emmy Awards, 3 Brit Awards, 9 Billboard Awards, the Michael Jackson Video Vanguard Award, and Contemporary Icon Award by the Songwriters Hall of Fame.
Justin Timberlake is considered the best performing male soloist in the history of the Mainstream Top 40. Some of his famous songs are Cry Me a River, My Love, SexyBack, Suit & Tie, Mirrors, Filthy, Say Something, Tearin Up My Heart, and It's Gonna Be Mine, etc.
Read More: