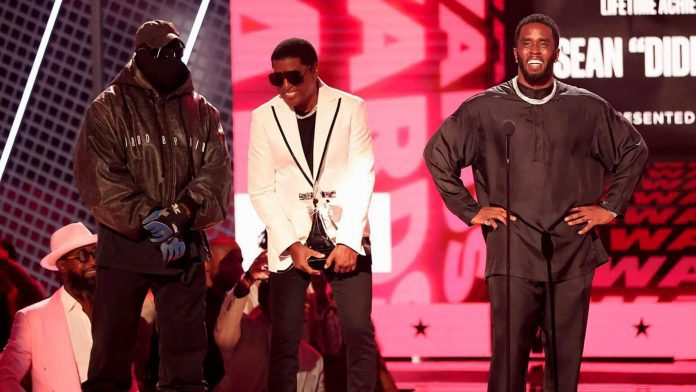 In a surprise appearance at the BET Awards 2022, Kanye West made a surprise appearance to honour Sean 'Diddy' Combs, his longtime friend.
Kanye West Amazes BET Awards 2022 Crowd With Surprise Appearance To 'Diddy' Combs
The Black Entertainment Television network launched the BET Awards in 2001. In recent years, this American Award presentation has been held to honour African-Americans in all entertainment fields. On Sunday, July 26, the BET awards for 2022 were handed out. The performance is hosted by Taraji P. Henson at the Microsoft Theater in Los Angeles.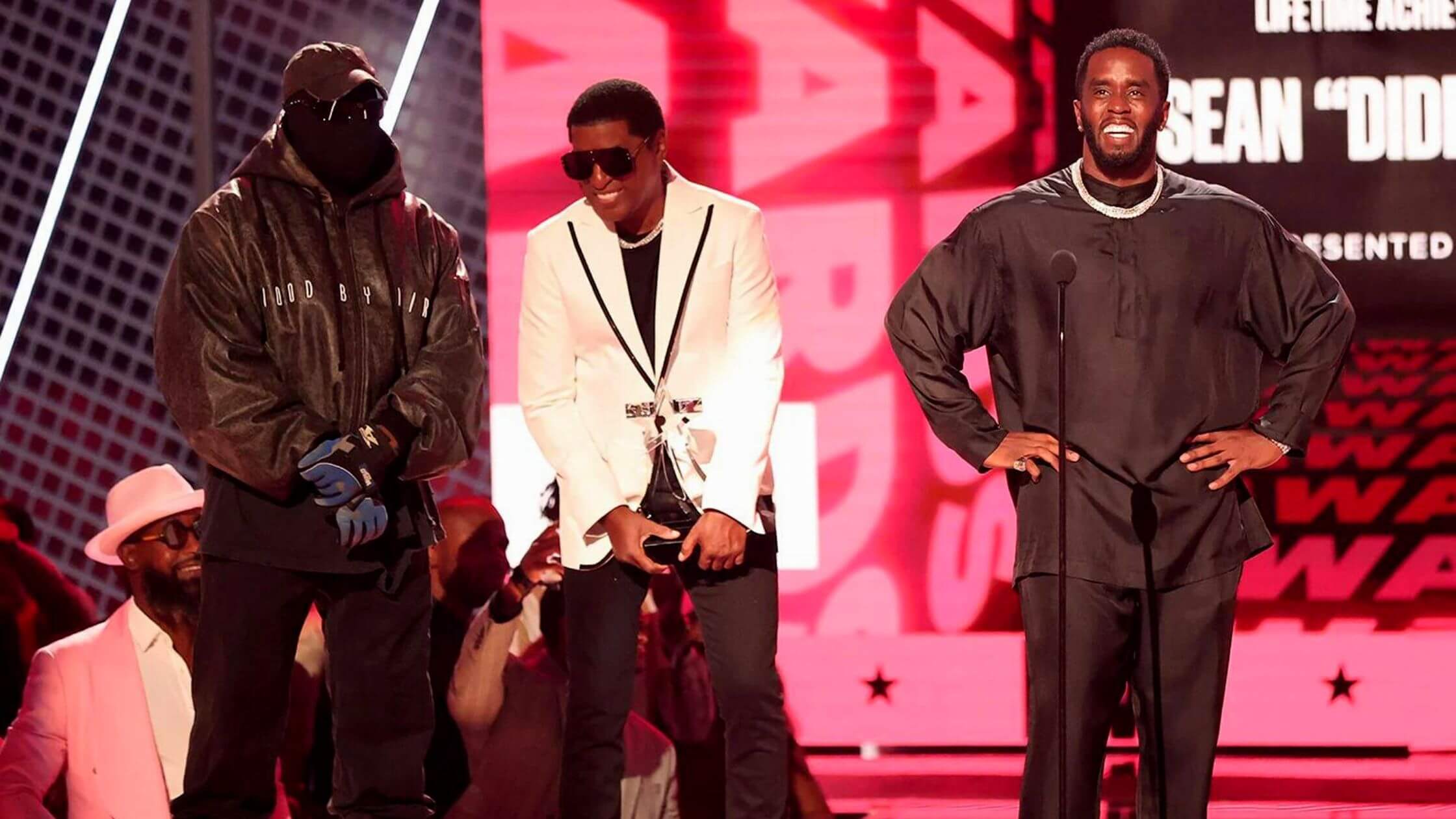 On Friday, the Supreme Court overturned Roe v. Wade, and many of the presenters, singers and award winners urged action in response to the decision. Since it included so many wonderful moments and surprising acts, the Award show was a success.
The 'Lifetime accomplishment' award given to Sean Love Combs was the most well-publicised of all the honours. Puff Daddy, P. Diddy, Diddy, or Puffy are some of the monikers given to this American rapper, songwriter, record executive, and entrepreneur.
As a talent scout for Uptown Records before starting his own company, Bad Boy Records, he is a New Yorker through and through. Artists like Notorious B.I.G, Mary J. Blige, and Usher had their music endorsed by him as well.
In addition to Mary J. Blige and Kanye West, a group of fellow musicians and early collaborators graced the stage with this lifetime achievement award. To honour Sean "Diddy" Combs and Kenneth "Babyface" Edmonds, 45-year-old musician Kanye West unexpectedly showed up at the ceremony. With his face entirely covered in a hat, sunglasses, and a black mask, West appeared on stage to perform.
He even added, while delivering the speech, "I've been away for a while. Basically, I'd like to be declared legally dead for one year. When Puff keeps insisting that I stay off the grid, I have to ponder, bro. It's like folks acquire amnesia.
When Puff has to call more than once, I feel like I should never have to. When Puff needs us, any of us in this room should jump and be there." "Diddy has been through and suffered a lot," the man said. "He's broken down a lot of doors for the next generation."
So much has been torn down in terms of classism, taste and swag because of Diddy's influence, West remarked in an interview. Puff, even if I never told you that I love you, you're my brother," he remarked at the conclusion of his speech."
Even though he earned five Grammy nominations, Kanye West was barred from performing at the awards show earlier this year. His "concerning internet behaviour" following his divorce from Kim Kardashian led to this ban. First appearance after Grammys: BET Awards for him.
In February 2021, after seven years of marriage, Kim Kardashian filed for divorce from Kanye West. After that, the musician was confronted with a slew of problems. Although the ex-couple appears to be reconciling, they were photographed together on Father's Day with their four children, Psalm, 3, Chicago, 4, Saint, 6, and North, 9.
Live performances by a variety of performers highlight the annual BET Awards, which are televised on BET. A televised ceremony is held for some of the major award categories. In addition, there are still a few prize categories that have not been revealed.
Read More: