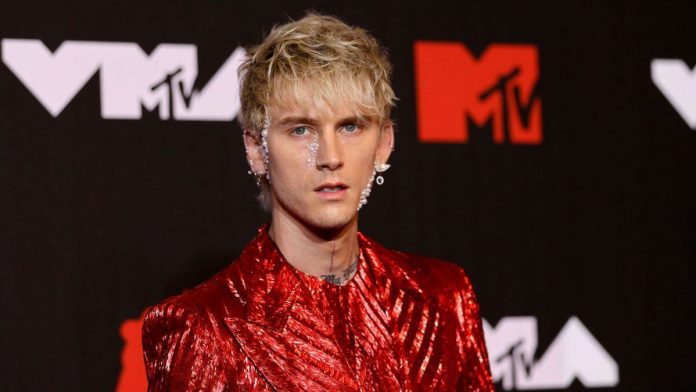 Colson Baker, the 32-year-old American rapper, who is professionally known as Machine Gun Kelly, recently gave a glimpse of his mental health decline through his new Hulu documentary, Life In Pink.
Machine Gun Kelly Recounts Harrowing Suicide Attempt
In the documentary, the rapper recalls his mental condition on the night after the demise of his father in 2020. The singer wrote that he had put a piston in his mouth while talking to Megan Fox, his fiance.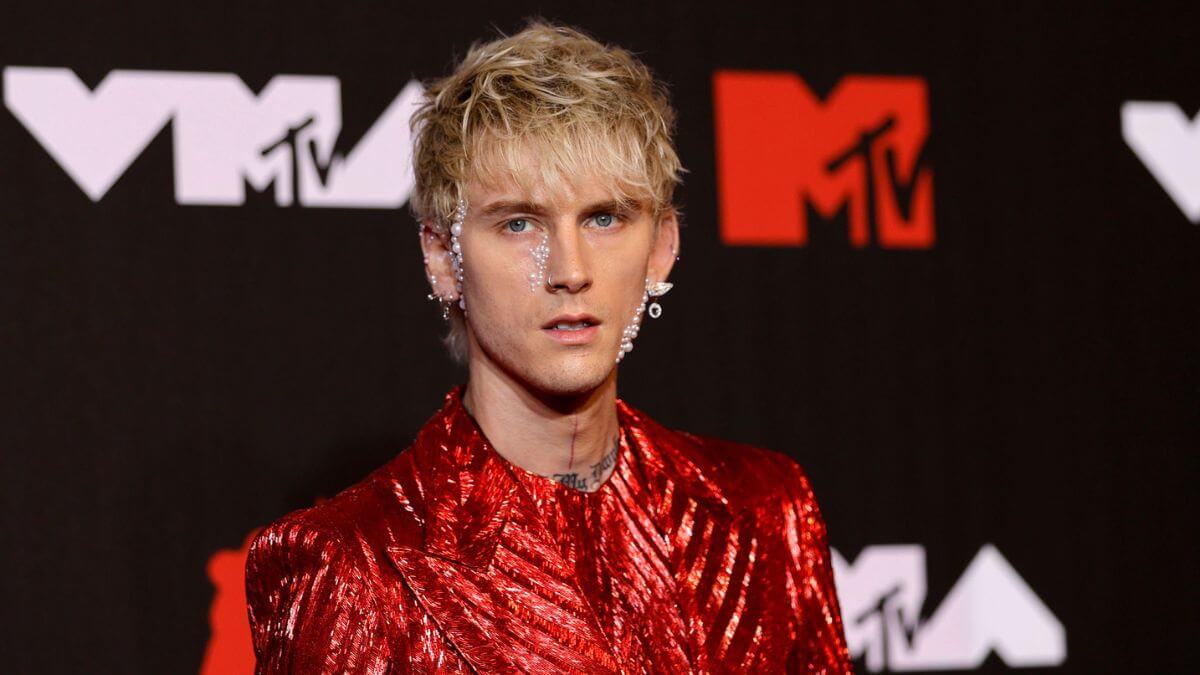 It was the drug addiction coupled with the never-ending memories of the late father that led him to think about suicide, the rapper added.
Meanwhile, the American actress and model, Megan Fox were on a shoot in Bulgaria and she stayed connected to her fiance at his utmost needed time.
The rapper again detailed that he could only see darkness and darkness alone around him and thus he would not leave his room and used to spend his time within the four walls and often became paranoid and felt like someone was about to kill him.
The situation sounded pathetic and helpless. The singer wrote in the next lines saying that just to ensure safety, he used to keep a pistol next to his bed, whenever he fell asleep.
It was on such a night that he called Megan and shouted at her saying that he is alone and that even she is not with him. The singer was literally freaking out on his fiance for not being around in such a critical situation.
He continued to explain the further incident as he already kept the shotgun inside his mouth and pulled the barrel but fortunately, the shell got stuck in the middle. Megan was confused and was silent for a few quiet seconds and that is the moment where MGK realized that what he was up to, is not right and that he shall deviate from the wrong path, the singer described in the documentary.
Machine Gun Kelly then later quit the habits of drugs when Fox and her daughter told him that they need to talk to him without the barrier of drugs.
As per his documentary, the young singer used to spend more than 15 hours in the studio and he explained that it was the escaping mechanism he found to get relief from the drugs.
Currently, he feels like the working mechanism itself has started to bother him alot as he has gotten the addiction to work instead of drugs. Realizing that any kind of addiction is not good for anyone, MGK is also trying to get out of it by giving enough priority to the important things and people of life, like his daughter.
Although the couple has shared almost everything about their relationship with the fans, this is the first time they are sharing the darker side of their romantic relationship. However, the fanatics have seemed to take time to accept the unexpected sides of the people they admire.
Read More:
TikTok Star Charli D'Amelio Dating Travis Barker's Son Landon Barker
Jack Is Back! Johnny Depp To Return In 'Pirates Of The Caribbean' After Disney Offer $300m