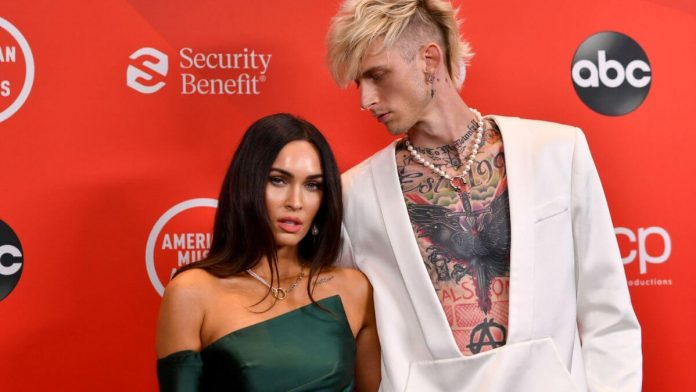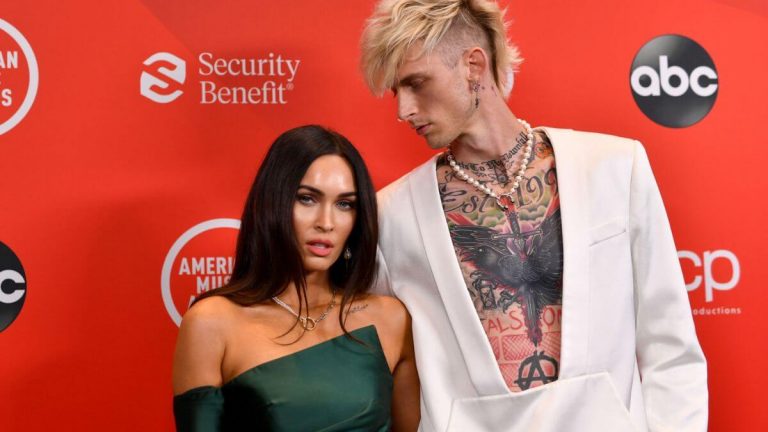 Hollywood's sexiest couples are once again making headlines. Following their engagement earlier this year, Megan Fox and Machine Gun Kelly were all over. The couple stunned on the red carpet last week at the premiere of his film "Life in Pink" in a gorgeous bubblegum pink costume. The duo has emerged as Hollywood's most talked-about couple thanks to their outrageous tales.
Megan Fox 'Needed To know' If Machine Gun Kelly Was Breastfed
As they divulge more details about their private lives, the couple draws a lot of media attention. They always shared everything, including the shocking stories about swallowing one other's blood and many other things. Fox has approached the media with her most recent worry about her future spouse since the couple is so close to organising their wedding ceremony.
The "Jennifer's Body" actress earlier this week revealed in an exclusive interview with that she had questioned MGK about whether he had been nursed as a baby. She claimed that she required such information in order to better understand his "psychology" and "temperament." Even though MGK has a grunge and rockstar appearance, the actress has previously said that he is such a romantic lad. Even after telling the media, she never thought that these inquiries were pointless because they would reveal information on her now-fiancé Machine Gun Kelly.
On June 27, when the pair exited the red carpet of their film premiere, Fox stated that she found this topic to be very pertinent. It has a lot to do with your psychology and character, she said. So I pose questions like that. She even implied that rather than merely learning about each other's preferences, such queries cause them to talk about far more in-depth topics straight away. Such information about a person aids the actress in getting to know them better. According to her, it's hard to not know practically everything about someone once you get to know them better. The actress went on to say that she found it challenging to get to know someone without knowing practically everything about them.
The most romantic act, in her opinion, is listening, and she revealed that MGK is such a terrific listener in an earlier interview about her boohoo apparel launch. She claimed that he hears her talking about things and always remembers them so that he can bring her the appropriate things. She listened to her chatting about her preferences and still remembers how he got her a gift for Christmas.
Fans of this attractive couple, who got engaged in January, still recall how the actress exploited her vast knowledge when they participated in a couple's quiz for British GQ last October. You can see from the quiz video how the actress responded to questions regarding her future husband's astrological sign, shoe size, nicknames, coffee preferences, favourite comic books, and many other topics with ease. Even the singer was shocked by her performance in the quiz competition, who later lauded her for her extensive knowledge. Even more so, he said, "If you were my Jeopardy! partner, you would honestly win in every category. You combine the functions of an encyclopaedia, dictionary, and almanack.