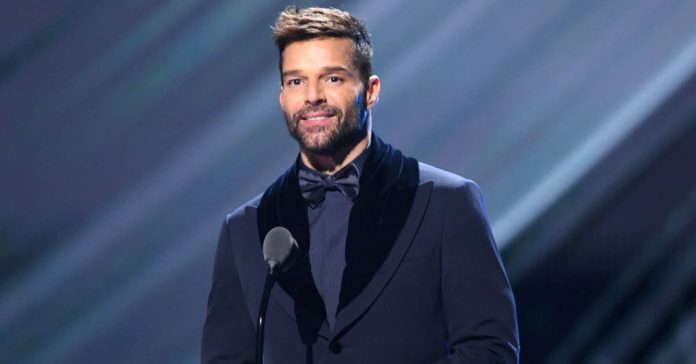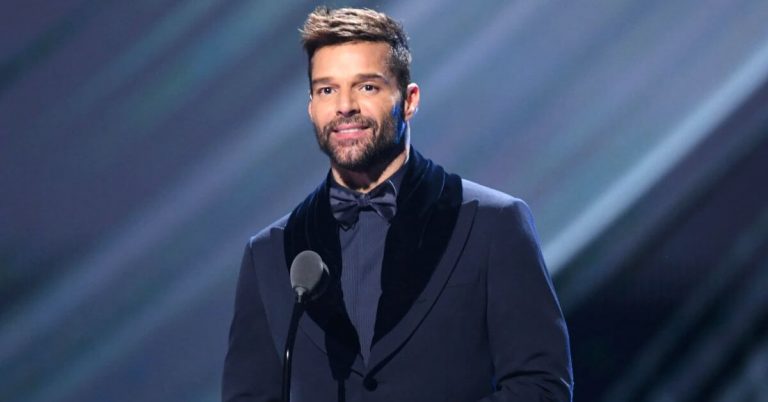 Ricky Martin is a world-renowned singer, lyricist, and actor hailing from San Juan, the capital city of Puerto Rico. The original name of the singer is Enrique Martin Morales. Famous for his musical versatility, Ricky Martin's discography is spread across various genres such as Latin pop, salsa, pop, dance, and reggaeton.
Considered one of the most influential artists across the world, Ricky Martin is popularly known by the names "King of Latin Pop", the "Latin Pop God" and the "King of Latin Music".At the early age of 9, Martin started appearing in television commercials. When he was 12, he joined Menudo, the Puerto Rican boy band.
World Renowned Singer Ricky Martin Net Worth, Age, And Music!
In 1991, the singer started his solo career while he was in Sony Music Mexico. Their first two studio albums, Ricky Martin in 1991 and Me Amaras in 1993 were based on ballads and they helped him gain recognition in Latin America. With his third album, A Medio Vivir, in 1995, Martin rose to popularity in European countries as well.
Ricky Martin Net Worth
As per La Nacion, an Argentine daily newspaper, the singer's net worth as of 2022 stands at the US $130 million. Ricky paid $13.5 million for a home in Beverly Hills, California, in November 2016.
At the same time, he put on the market for $8.4 million an apartment in New York City that he bought in 2012 for $6 million. He used to own a home in Beverly Hills, which he sold for $15 million in 2006. He also used to own a condo in New York City, which he sold for $7.55 million in 2015.
| | |
| --- | --- |
| Name | Ricky Martin |
| Age | 50 Years |
| Born On | 24 December 1971 |
| Net Worth | $130 million |
Ricky Martin Personal Life
In January 2018, Ricky Martin revealed that he secretly got married to Jwan Yosef, a Syrian-Swedish painter.
Ricky Martin and his partner Jwan Yosef have a total of four children. The first two twin sons, Matteo and Valentino, were born in August 2008 through a gestational surrogate. On 24th December 2018, the couple's first daughter, Lucia Martin-Yosef was born and she shares her birthday with Ricky Martin. Renn Martin-Yosef, the singer's fourth son was born in October 2019.
Ricky Martin Music style
Generally considered a versatile artist, Ricky Martin describes his own music as Latin pop. According to the singer, the spectrum of Latin pop is very broad and it's really important that he is not influenced by everything happening in the industry. He adds that you always need to keep your identity strong by knowing who you are. Ricky Martin has also described his music as fusion and states that he does not ride the waves that are currently trending. Music critics have categorized his songs as Latin pop, pop, ballad, dance, Latin, Reggaeton, African, salsa, and rock.
Ricky Martin sings in various languages such as Spanish, English, Italian, Portuguese and French. Regarding his lyrics, the singer has remarked that any day, his music will make the listener dance. He went on to add that it does not mean his lyrics will be devoid of meaning and he sings about love and heartbreak as well as subjects that contribute to social wellness ranging from freedom, freedom of expression and social justice. The singer has also mentioned that as a Latino, he is not scared of sexuality, and sings about sexuality and sensuality, conveying his culture in his onstage performances.
Ricky Martin Awards
Ricky Martin is the most awarded male Latin artist and to date, the singer has won more than 200 awards. The list of recognitions includes two Grammy Awards, five Latin Grammy awards, five MTV video music awards that equals the record for the highest number of wins by a Latin artist, three Latin American Music Awards, two American Music Awards, a Billboard Music Video Award, three Billboard Music Awards, nine Billboard Latin Music Awards, fourteen Lo Nuestro Awards that includes the Excellence Award, eight World Music Awards and a Guinness World Record. Ricky Martin was nominated for an Emmy Award for his acting. In 2007, the singer was felicitated with a star on the Hollywood Walk of Fame, situated at 6901 Hollywood Blvd.
Ricky Martin Mansions
Ricky Martin currently stays in an 11,300-square-feet mansion in Beverly Hills that he purchased in December 2016. It consists of seven bedrooms and eight bathrooms and the outdoor seating area spans an area of 33,000 square feet. A private gateway in the heart of the city, this mansion is located up the street from the Beverly Hills Hotel. The other properties owned by the singer include a property in Puerto Rico and a private 19.7-acre island situated in Brazil purchased in 2008 for $8 million.
Ricky Martin Car Collection
Ricky Martin has an enormous collection of cars. Of these, the SUVs include Chevrolet Suburban, Range Rover Vogue, and Audi Q7. The other premium cars in his collection are the 1968 Ford Mustang GT390 and Mercedes CLS Class.
Read More :
Thomas Sanders's Net Worth, Age, And Personal Life!