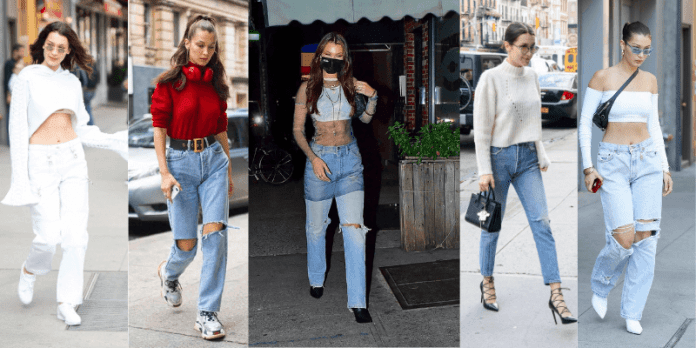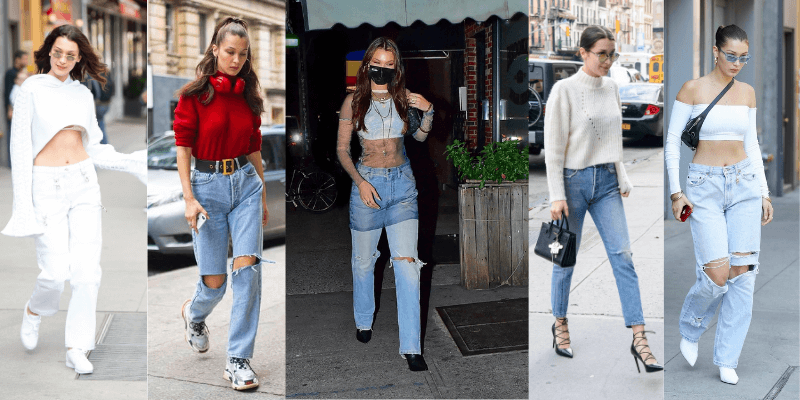 Bella Hadid while departing for a meeting, Bella Hadid was seen marking a new fashion look!
Bella Hadid is a very well-known and one of the most popular supermodels and actresses.
Bella Hadid Fashion Update
A lot of people are interested in the fashion of some models, particularly the top models around the globe. That is why we attempt to look after them and their daily routines and appearances. When it comes to models, many of them in Hollywood are adept at setting trends and making their casual clothes fashionable.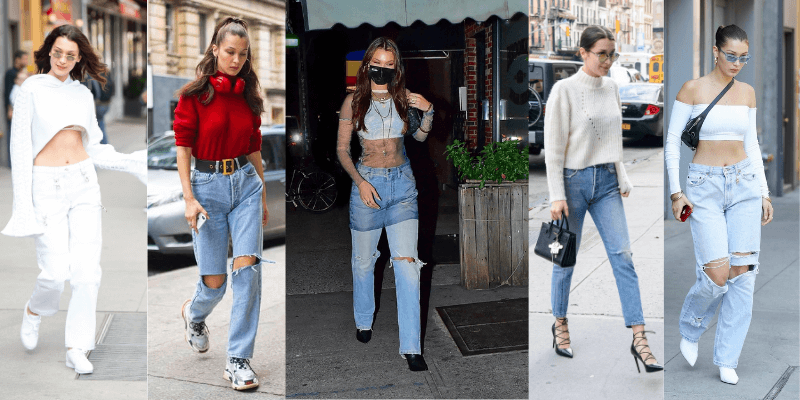 Whatever people wear, from pajamas to jeans to a lovely dress, it all symbolizes a higher fashion line. Something similar was witnessed with model Bella Hadid, who was seen wearing a leather jacket in New York City.
Bella Hadid, a 25-year-old model, never ceases to amaze with her laid-back style, which is currently trending on the internet. Bella Hadid was recently photographed in New York City, documenting her hectic daily schedule.
When it comes to fashion, no one beats her since Bella Hadid can combine any style with another and still look stunning. The model was recently spotted at the Met Gala 2022, where Bella Hadid looked stunning in a black gown.
Bella Hadid was spotted in a completely casual outfit
In terms of her most recent appearance, Bella Hadid was photographed on May 12, 2022. Bella Hadid arrived in the afternoon in New York City, on her way to a meeting. Bella Hadid was seen walking about the apartment with her laptop.
In terms of appearances, the model was seen wearing light blue baggy jeans that were too big for her, which Bella Hadid wore with a brown leather belt. Bella Hadid was wearing a white top and then a crimson shirt that was completely exposed.
A black leather jacket worn over her top was the nicest look. Her hair was flapping in the breeze, and Bella Hadid wore a pearl earring. Bella Hadid was also wearing sunglasses to shield herself from the sun's beams.
When it comes to Bella Hadid's appearance on the red carpet of the 2022 Met Gala, Bella Hadid was one of the most stunning attendees at the event. Bella Hadid has been seen wearing a gown that was made between the years 1870 and 1890. Bella Hadid then said how the dress was too tight for her and Bella Hadid blacked out.
Bella Hadid was recently discovered to be one of the highest-paid and wealthiest models in the world. That is why her plain appearance has become so popular.
The model has been used by a variety of companies. Gigi Hadid, her sister, also works in the fashion industry and is one of the highest-paid models in the world.
Bella Hadid has a close relationship with both her sister and brother. Bella Hadid is really close to her family and is always there for them through their highs and lows.
READ MORE: