Well, the wait is finally over. Grey's Anatomy, one of the longest-lasting prime-time medical shows ever made, has announced its recent addition, the arrival of Season 19.
The classical hit created by Shonda Rhimes made its first appearance on TV on March 27, 2005. As the American Broadcasting Company released the teaser of Season 19 on September 6, 2022, Grey's Anatomy fans are thrilled to return to watch their favorite show. The new season is set out to premiere on October 6, 2022, on ABC Television worldwide.
About Grey's Anatomy Season 19
Grey's Anatomy has captivated the hearts of millions. Starring Ellen Pompeo, the show had many twists and turns since its first premiere in 2005. The storyline has seen many unexpected events and tear-jerking occasions in the background of Grey Sloan Memorial Hospital.
Season 19 is one of the most anticipated seasons, but sadly the presence of Ellen Pompeo as our favorite Meredith Grey will be shortened to around 8 episodes. Still, the show gives us hope as a whole new set of trainees has been brought into Grey Sloan Memorial for the new season.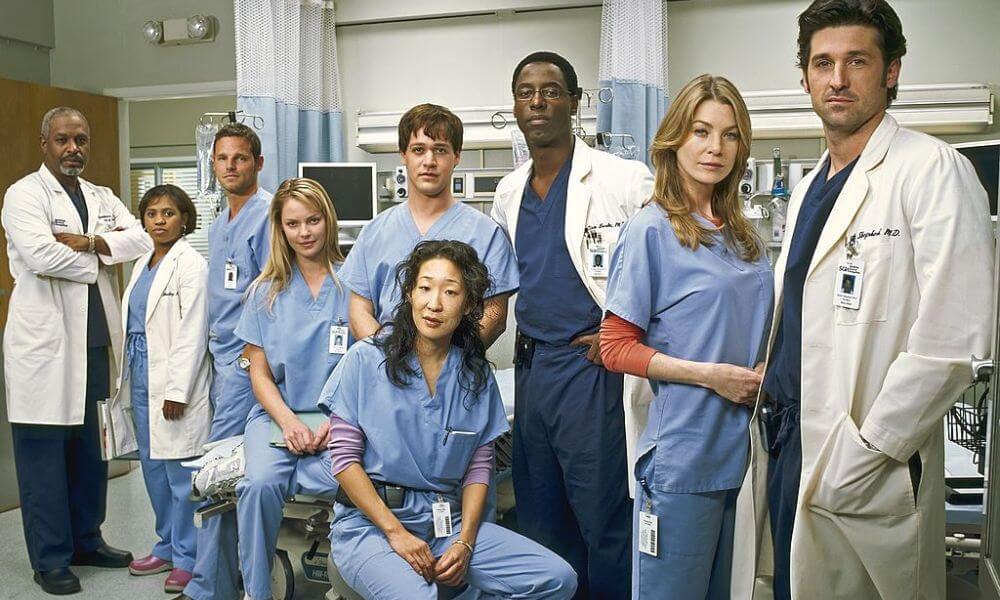 Show Name
Grey's Anatomy Season 19
Genre
Medical drama Romantic drama Ensemble drama Dark comedy
Director
Giacomo Gianniott
Writers
Rhimes, Betsy Beers, Krista Vernoff, Mark Gordon, Rob Corn, Mark Wilding
Producer
Betsy Beers, Mark Gordon, Krista Vernoff
Composer
Psapp
Country of Origin
United States
Original Language
English
Available Languages
English
Number of Seasons
19 Seasons
First Episode Date
October 6th, 2022
Final Episode Date
N/A
Upcoming Season Release Date
October 6th, 2022
Episodes in Upcoming Season
5
Main Characters
Meredith Grey, Miranda Bailey, Amelia Shepherd,
Maggie Pearce, Owen Hunt, Atticus Lincoln
Main Cast
Ellen Pompeo, Chandra Wilson, Caterina Scorsone,
Kelley McCreary, Kevin McKidd, Chris Carmack
Where to Watch
ABC App, ABC.com
Related Series/Movies
John Q
Filming Location
Modern Hospital (America)
At the end of Season 18, we saw the closing down of the teaching program at the hospital. But in the new season, it will be open again. The new season is set out to be released on October 6th, 2022.
Expected Release Date Of Grey's Anatomy Season 19
When the last episode was aired it created many questions and doubts for the audience. The audience saw Kate Walsh returning as Addison, and the surprise appearances of Jesse Williams and Sarah Drew as Jackson and April. Apart from all these, there was this major concern regarding Meredith.
Is she going to leave the position at the Grey Solan residency program? What about her conflicts with Nick? So many questions right? But the good news is we are going to get answers for all of them. Anyway, the fans are now thrilled to know the new release of season 19. Season 18 was last premiered in May and left the fans without a clue for the next season. But the new announcement has filled the hearts of the Grey fans with awakened excitement for Thursday nights.
Let's cheer up then. The audience favorite Shondaland show is coming back with full power with season 19. Now the fans can postpone all their Thursday night plans on October 6th at 9 PM E.T, and wait wholeheartedly for the happenings at Grey Sloan.
Grey's Anatomy Season 19 Plot
As we saw, at the end of season 18, the balance at the Grey Sloan Memorial Hospital has been shaken. We saw that the teaching program was shut down and some of the doctors quit their positions. Seems like a hell of some insecurity! Right? And essentially the last woman standing Meredith Grey now is faced with some complex questions on the narrow bridge between work and life.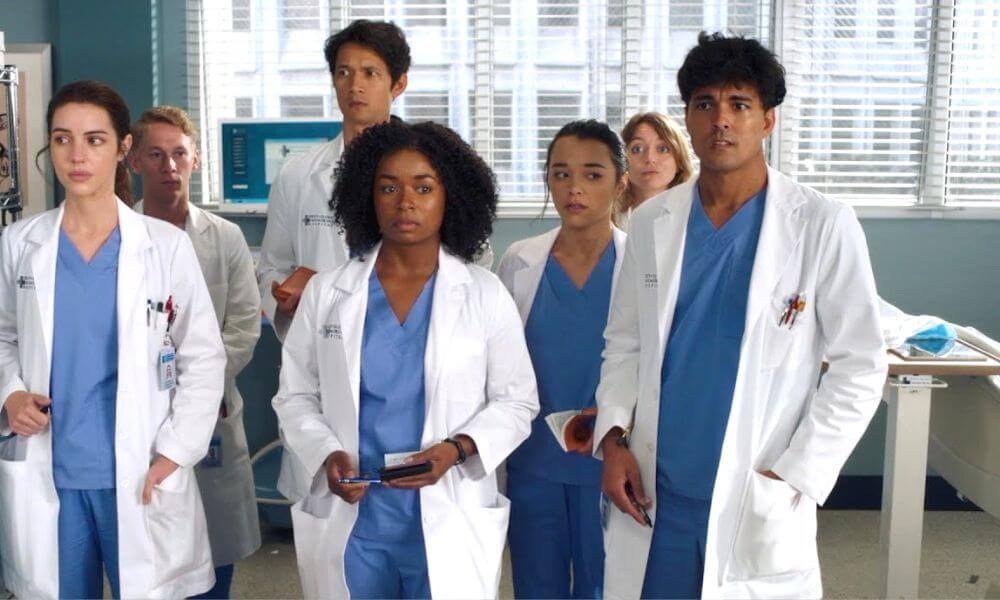 As Episode 1 is titled Everything has Changed as in the name of a Tailor Swift song, the plot line follows the exact words. Change is in the air as the lives of characters have undergone some major changes. Other episodes are titled " Wasn't Expecting That", "Let's Talk About Sex", "Haunted', and "When I Go To The Border", consecutively.
Where To Watch Grey's Anatomy Season 19?
ABC has released the much-awaited new teaser of Season 19 on September 6, 2022. According to the reports, the new episode will premier on October 6th, 2022, at 9 PM Thursday. The viewers will be able to watch the show on ABC.com or through ABC App.
Also if you can't watch it live, you will be able to watch it through other streaming platforms like Hulu, Philo, and FuboTV. There is also an option to purchase individual episodes from Amazon, iTunes, Prime Video, Google Play, and YouTube.
There are many doubts and questions on whether the Season will be the final one. Craig Erwich, ABC Entertainment President has remarked that they haven't made any final decision regarding ending the series.
Grey's Anatomy Season 19 Cast
Hooray! A new set of trainees are headed towards Grey Solan! As we saw the teaching program shut down in the last season, this season will see some programs rebuilding and along with that some new faces too.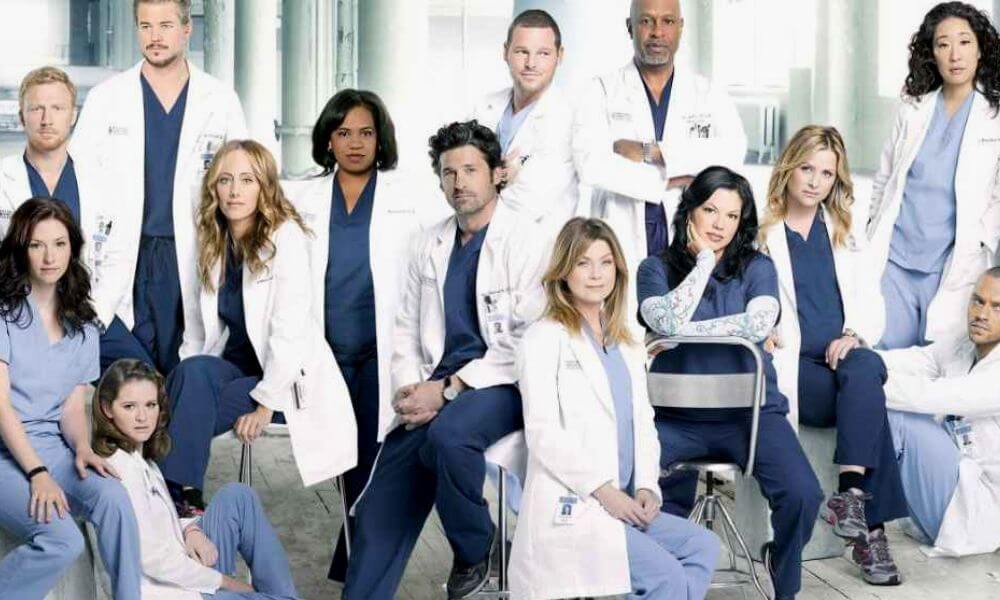 The main cast includes;
Meredith Grey- Played by Ellen Pompeo
Miranda Bailey- by Chandra Wilson
Amelia Shepherd- by Caterina Scorsone
Maggie Pearce- by Kelley McCreary
Owen Hunt- by Kevin McKidd
Atticus Lincoln- by Chris Carmack, etc.
The new cast members include;
Adelaide Kane, the Reign star, will portray the role of Jules Millin in the series.
Harry Shum Jr, The Glee actor will play the role of Daniel "Blue" Kwan.
Alexis Floyd, the Inventing Anna star, will play Simone Griffin.
Niko Terho as Lucas Adams.
Midori Francis, the actress from Dash & Lilly, Sex Lives of College Girls will portray the role of Mika Yasuda
etc.
Ellen Pompeo has decided on reducing her screen presence even though she will be continuing her narration part in season 19. As per the reports, she has committed herself to a new show for Hulu called Orphan. As per Scott Speedman, who plays the love interest of Meredith, Dr. Nick Marsh, the cliffhanger part of their conflictual relationship might find new perspectives in the new season.
But one thing is for sure. Actress Kate Walsh, who plays Dr. Addison Montgomery will come back for the new season.
Grey's Anatomy Season 19 Official Announcement On Social Media
The fans of Grey's Anatomy are thrilled about the official announcement of Season 19. The new season is expected to have a lot of twists and turns so this will be a great watching experience for the fans.
As the longest-running medical show in the history of TV, fans are wondering what new plot lines and turns will be offered by the new season of Grey's Anatomy. The season 18 finale had some major tear-jerk moments and some suspenseful turns. Well, a Shonda Rhimes show necessarily should have some veils of mystery around it. Otherwise, it won't be a Shonda Show. Ain't it?
What To Expect From Grey's Anatomy Season 19?
In Season 19 we will see the changing fates of some characters. Even though Meredith is having some issues with Nick as we saw in the last season, she will be staying at the Grey Sloan Memorial for Season 19.
This season will also show the fates of other characters like Owen and Teddy who had engaged in some illegal medical activities. Apart from all these some new trainees are introduced who are sure to stream the show to further heights.
Total Number Of Episodes
The total number of episodes in Season 19 is 5. They are:
Everything Has Changed
Wasn't Expecting That
Let's Talk About Sex
Haunted
When I Go To The Border
Conclusion
The first look of the premier shows the arrival of a set of new characters, mostly trainees for the Grey Sloan. The first-year surgical residents truly give us new hope in the show as the previous episodes dealt mostly with heartbreaks and divisions. In the video we see Meredith Grey giving a tour to the new team giving us a full view of the new cast.
Also as in the pilot episode, where Meredith and Derek have a one-night stand, Kane might fall for one of her substitutes. Along with the freshness of the new stories and plot lines, Season 19 will also be a memorable trip down the past. So once again get ready to fall for the charms of your favorite show, Grey's Anatomy!
Read More :
Squid Game Season 2- Recent Updates,Release Date,And Plot
Better Call Saul Season 6 Part 2 Cast, Release Date, Details