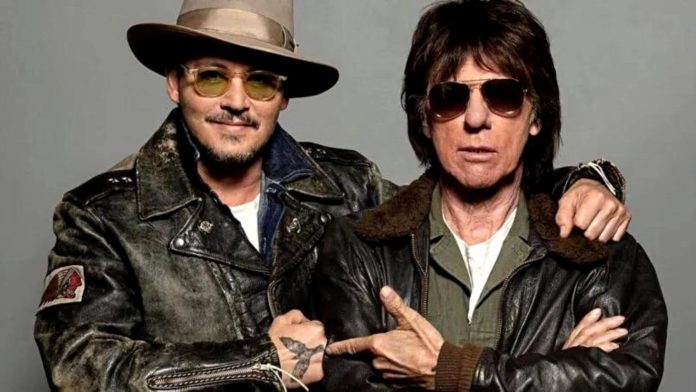 As the reports suggest, after the epic court trial between Johnny Depp and his ex-wife Amber Heard, he was seen going to meet his old-time friend and guitarist Jeff Beck.
Johnny was also absent during his final trial due to his meeting with Jeff Beck in the United Kingdom. He reportedly met his long-time friend Beck to join him on his tour across the country.
The Duo's 13-track Album Is Titled "18"
It is reported that Depp finally agreed to stay with Beck for the rest of the tour and play a live performance.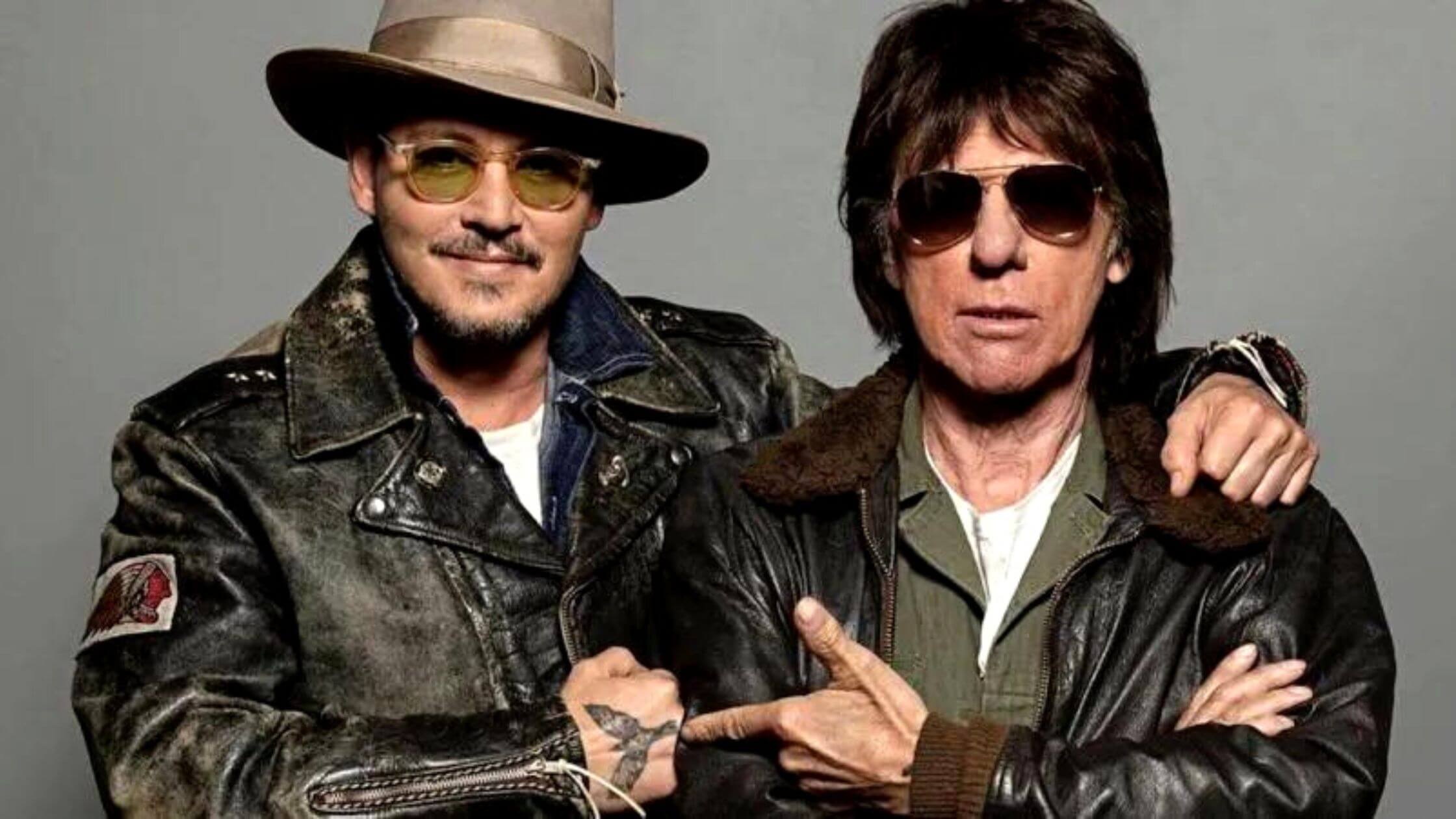 After the legal battle was over, Beck and Johnny announced that they would be releasing their new album by the 15th of July, named '18.'
During their announcement to release the album, the duo commented on how much excitement they felt while working together again after a long time.
In an interview, Johnny remarked that while working with Beck on their new album, they both felt like youngsters, eighteen years old. As a result, to memorize their long-lived friendship, they named their latest album '18.'
Depp is already a member of a famous Hollywood band named 'Vampires,' which also has Joe Perry along with Alice Cooper as band members. They started to work with Beck back in 2019 and began recording their newest songs.
Depp will also be with him on his European tour, as per reports.
The newest album's cover is magnificent looking and symbolizes the long-lived friendship of Beck and Depp. Beck's Wife, Sandra Cash, designs the body.
The album will contain some of the all-time hit songs along with two originals by Johnny himself. Some of the songs which will be present include,
This is a Song for Miss Hedy.
Midnight Walker.
Venus In Furs.
Let It Be Me.
"This is a Song for Miss Hedy " will be the new album's first single, and it is one of the Depp originals.
How Did Depp Meet Beck?
While speaking about the newest album release of Depp and Beck, Johnny also shared to the public how he got to meet Beck in the first place.
He remembered that, nearly five years ago, back in 2015, in his dressing room getting ready for his show at Royal Albert Hall in London, Beck suddenly came to his room and started to knock.
Years later, the duo still remembers the moment and chuckles, as remarked by Beck in another interview.
Since their meeting, they formed a very strong friendship and have been able to deliver some of the greatest singles and albums in modern music history.
Both of them have a huge fan following. Johnny, famously known for acting as 'Jack Sparrow' in the 'Pirates of the Caribbean,' is known to call Beck his 'Soulmate.'
Reportedly, Depp had also missed his final courtroom trial for meeting his old-time friend Beck in the United Kingdom.
Current Status Of Depp
As per the latest reports, in his final count trial, Depp was granted an award of about 15 million dollars, which was reduced to 10.35 million dollars due to state punitive damage charges. While on the other hand, Heard got awarded 2 million dollars as a damage charge.
The trial lasted for about six weeks, during which the troubled marriage history of the ex-couple got revealed to the public. Still, ultimately most of the accusations against Johnny Depp came out to be false and got dropped. It led to Amber Heard being charged with defamation.
Read More:
Jennifer Lopez Appeared At Halftime Premiere In A Black And Sheer Gown!
Chris Pratt Jokes Finally Learned To Spell Wife Katherine Schwarzenegger's Last Name
Britney Spears Reaction To Kelly Clarkson's 2007 Breakdown Comments!!!