The Kardashians took major spots on the internet in the last couple of weeks. Lately, news on the girls has been trending all over social media. Khloe's secret dating rumors, Kim spotted at the celeb-loved restaurant at The Big Apple with her little and currently, another news on Kendall's break up with NBA player Devin Booker is the one that is trending online. 
The Kardashians sisters have gone trending online for their relationships several times. Kendall Nicole Jenner, the American model, and socialite is the one who is trending on the news about her breakup with her current boyfriend, the NBA player Devin Booker.
Kendall Jenner Is single, The Kardashian Star Ended Her Two Year Relationship With Devin Booker
The couple managed to keep their relationship private for a year. But recently, after 2 years together as per multiple reports. According to the report by Entertainment Tonight, the model felt like she and the NBA star were on different paths.
They had even discussed their future together but are not on the same page currently. And as per the latest reports by entertainment news, the couple has been broken up for about a week and a half.   
Being in the relationship, the couple had a special bonding and it is even clear that they had a really nice time together even at the Kourtney Kardashian's wedding. But once they goy back, things changed upside down. Besides, they started to feel like they weren't aligned and conceded that they have different lifestyles.
Even after the breakup, the media got to know that they were in touch and really do care about each other. Also, they even follow each other on social media, leaving hope for the couple's hook up.
Kendall and Devin began dating each other in 2020 but kept their relationship very much private. Yet, the couple finally came up in public on Valentine's day 2021 as Kendall posted a photo of the couple cuddling on Instagram. She was even spotted at one of his games supporting the Phoenix Suns and right after the game she has even posted on Instagram, posing with a shirt of his team. 
What Will Be The Reason Behind Their Breakup
The celebrity couple has even marked their first anniversary on social media posts in June 2021. She even included a cozy snap of herself wrapping her arms around Booker. They were even spotted on several romantic vacation sightings and also had very few Instagram shoutouts and even rarely spoke about their love relationship.
Kendall Jenner usually keeps her love life private, but in April, on Jimmy Kimmel Live, she opened up about her relationship while promoting The Kardashians. She said that she used to watch Davin's games and at times she couldn't, then she would sit with her phone wherever she was.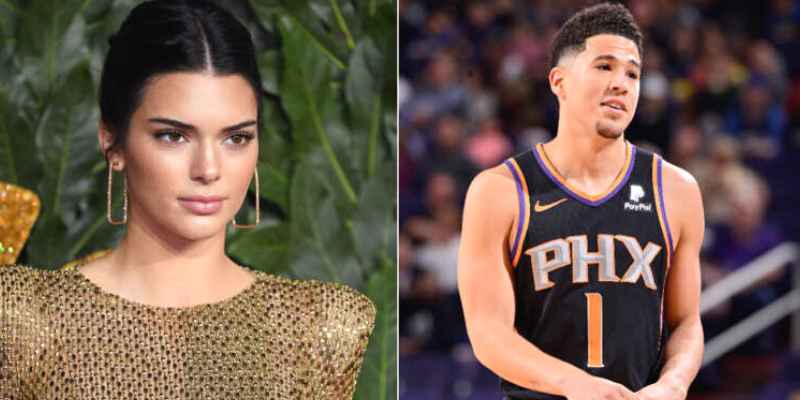 And she even expressed that she became a sports nut after the relationship. Being together with Khloé, she loved watching basketball ever since childhood. And she even said that they used to go to all the Lakers games since their childhood and were huge fans of the NBA for a long time.  
Not only the model, but even the NBA player has opened up about his relationship with Kendall. He expressed that even though it is hard to keep up his professional and private life, he is honestly enjoying his life to the fullest.
It was not easy for him till then as things weren't always that way. But as of the time being, he felt like he was in a good place right at the time. As to the sources, the reports claim that there are chances for the couple to give their romance another shot.