In her 'Saturday Night Live' opening monologue, Selena Gomez revealed facts about her love life, her show 'Only Murders in the Building,' and other topics.
Who Is Selena Gomez? 
Selena Marie Gomez was born on July 22, 1992) is a musician, actor, and producer from the United States. Media publications have described her as a "triple threat."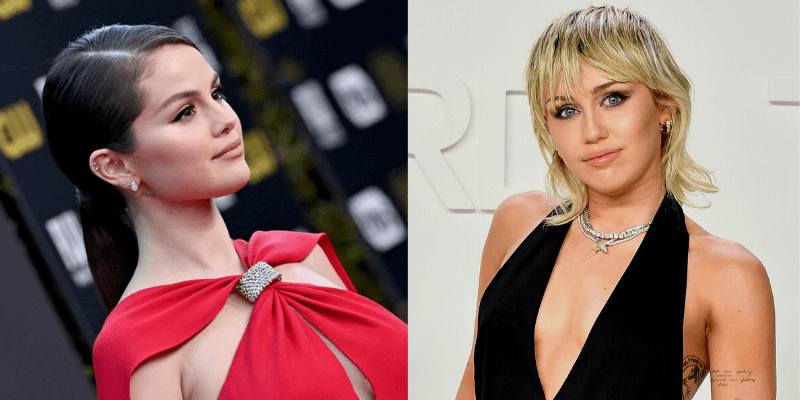 Gomez debuted on the children's television show Barney & Friends from 2002 through 2004. During her adolescent years, she rose to fame as Alex Russo in the Disney Channel television series Wizards of Waverly Place (2007–2012).
Selena Gomez In 2022
Occupation- Singer, actress, songwriter, and producer
Years active- 2002–present
Genres- Pop dance-pop electropop
Instruments- Vocals
Labels- Walt Disney, Hollywood, and Interscope
Associated acts- Selena Gomez & the SceneJulia MichaelsRock MafiaDJ Snake
Website-
selenagomez.com
Selena Gomez made her hosting debut on Saturday Night Live recently, wowing viewers with a powerful opening monologue on her love life, her show Only Murders in the Building, and more.
The singer began her monologue by stating that she used to watch the late-night show with her mother when she was younger and that it was now a "huge moment" for her to be a member of SNL.
"I started acting when I was seven years old, and I've had the honor of working with some Hollywood legends, such Steve Martin, Martin Short, and, of course, Barney," Gomez said of her co-stars on the show.
She also laughed about her co-stars and discussed her shift from Barney & Friends to Only Murders in the Building in the early 2000s. Her monologue also touched on her love life and the counsel she received from Miley Cyrus, an old buddy.
On SNL, Selena Gomez Discusses Her Love Life
Before playing on Saturday Night Live, the Grammy nominee remembers asking Steve Martin and Martin Short for advice: "I quickly sought their assistance when I learned I was hosting." "Steve replied, 'Trust no one,' and Marty responded, 'I think Steve Martin has been using my credit card,'" Gomez continued.
Selena Gomez then stated approached one of her "best mates," Miley Cyrus, for guidance, and began imitating Cyrus encouraging her to "just be yourself and have fun."
She said that she's happy to be there on SNL since it's a terrific place to discover romance, naming Emma Stone, Scarlett Johansson, Pete Davidson, and Machine Gun Kelly are examples.
"As I wouldn't want to use dating sites," Selena Gomez explained, "I'm putting out into the universe that I'm manifesting love." And while I'd like to say that I'm hunting for my soulmate, I'll accept anyone at this point."
"I'll confess, I'm a tiny bit anxious," Selena Gomez said of her hosting gig, "although I simply think back to those words of wisdom that one of my co-stars would tell me before every show." Gomez eventually expressed her thanks for the possibility by saying, "We're a lovely family because I love you and you love me."
READ MORE: