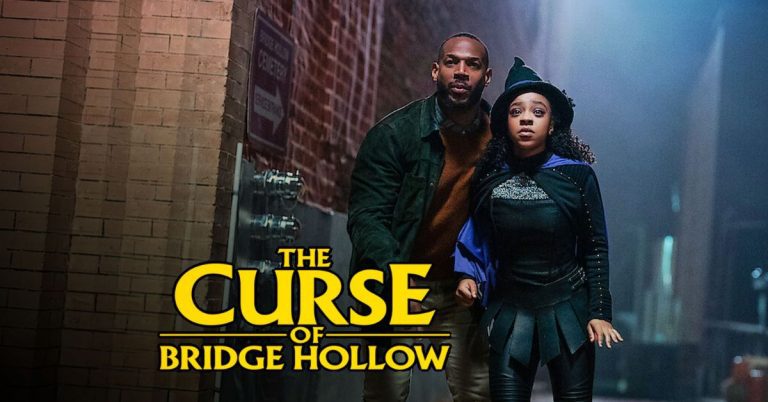 There are many shows and movies to choose from throughout the Halloween season, and while most adhere to the scary genre, there are some exceptions. The Curse of Bridge Hollow, directed by Jeff Wadlow and set to premiere on Netflix, is a comedy for all the family.
All About The Curse Of Bridge Hollow Release Date, Time, Plot, Cast!
The film has been given a TV-14 rating, which indicates that it is appropriate for most audiences but contains some material that may not be suitable for children under 14. 
The Curse Of Bridge Hollow Overview
Marlon Wayans, usually seen in comedic horror films, is thrust into a family adventure with some legitimately terrifying monsters in The Curse of Bridge Hollow.
The Curse of Bridge Hollow, starring Marlon Wayans as a father who relocates his family from Brooklyn to a small village with a haunted history, has just released its trailer on Netflix. 
Wayans's character and his family soon find themselves in a situation where they must combat a genuine supernatural menace in the form of zombies, wicked clowns, and even a giant spider. For those familiar with horror films like "Goosebumps" and "Hocus Pocus," this is par for the course, but for Wayans, it's brand-new territory.
Wayans has previously acted in and co-written raunchy spoofs that parodied horror films like Scream, You Know What You Did Last Summer, and even Paranormal Activity. For Wayans, The Curse of Bridge Hollow is a departure since it's the first film of his that appears to be intentionally terrifying. In addition, the actor's more senior part in the picture marks a significant turning point in his filmography.
Movie/Series Name
The Curse Of Bridge Hollow
Genre
Adventure ▪ Comedy ▪ Horror
Director
Jeff Wadlow
Writer
Todd Berger, Robert Rugan, John R. Morey
Producer
Ugly Baby Productions
Country of Origin
United States
Language
English
Release Date
14 October 2022
Main Cast
Priah Ferguson, Marlon Wayans, Lauren Lapkus, Nia Vardalos, Rob Riggle, John Michael Higgins, Dave Sheridan, Kelly Rowland
Where to Watch
Netflix
Related Movies
Hocus Pocus 2, Hellraiser
Filming Locations
Wilmington, North Carolina, USA
Atlanta, Georgia, USA
Monticello, Georgia, USA
The Curse Of Bridge Hollow Appears To Be Specifically Designed To Scare
Since it is aimed squarely at younger viewers and their families, The Curse of Bridge Hollow can never be confused with a legitimately horrific picture like others in The Conjuring world.
Wayans' Scary Movie and A Haunted House lacked genuine horrors, but this one appears like it was crafted with kids in mind, giving them a good scare without making them jump out of their skin. Fear of the villains in The Curse of Bridge Hollow is more likely than nightmares.
The fact that The Curse of Bridge Hollow was directed by Jeff Wadlow, a seasoned horror filmmaker, is likely to have helped. Cry Wolf, Truth or Dare, and Fantasy Island are just a few of the horror films he's been a part of.
The trailer for The Curse of Bridge Hollow promises thrills and intensity that will keep audiences on the edge of their seats, something none of Wayans' horror parodies managed to do because they were more concerned with eliciting laughs.
Marlon Wayans Is Portrayed In A Unique Light Thanks To The Movie
Wayans plays a father/science teacher who is more introverted and bookish than usual in The Curse of Bridge Hollow, a break from his typical roles. Also, Wayans is most commonly recognized for his broad comedy roles, such as in the parody of Fifty Shades of Grey and Fifty Shades of Black.
The comedic powerhouse may have wanted to demonstrate his versatility in a more severe and controlled role with more family-friendly content now that he has reached the age of 50.
The Curse Of Bridge Hollow Plot
Numerous horror movies and television shows have used Halloween as a jumping-off point for their stories. In a nutshell, Halloween is the ideal stage for any terrifying, sinister, or hilarious plot. When Priah Ferguson's Sydney accidentally releases a centuries-old Halloween spirit, the poltergeist brings all of the town's Halloween decorations to life and causes mayhem.
Sydney, despite her reservations, must work with her father (played by Wayans) to combat the spirit and put an end to the chaos before it can spread further.
The 2015 horror-comedy Goosebumps is a clear inspiration for the film's narrative and tone (starring Jack Black as a fictionalized version of the author RL Stine).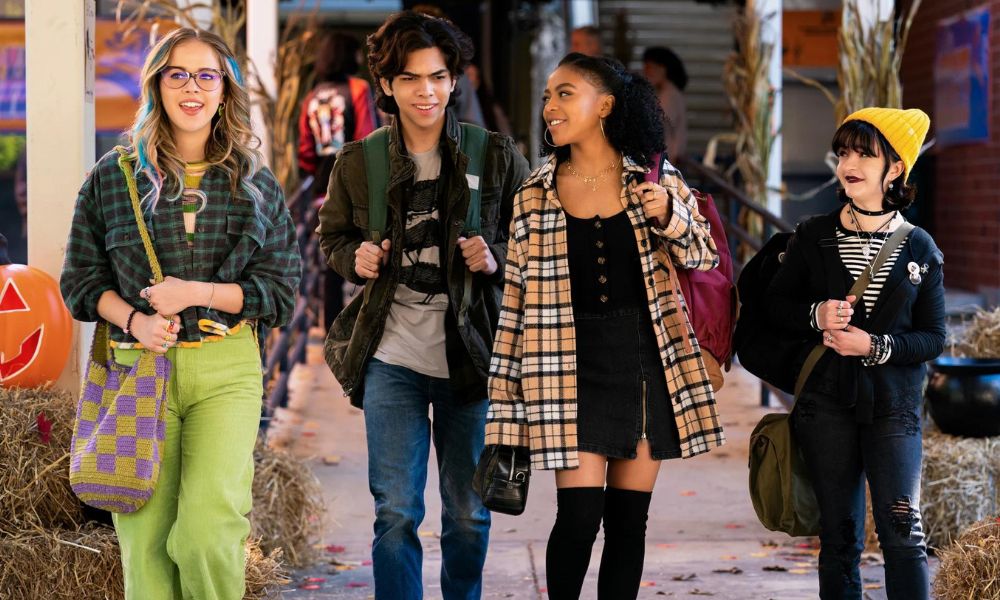 There is nothing novel about the idea that our Halloween decorations can come to life or that a rift, in reality, might allow supernatural beings to enter our planet. How the protagonists resolve the situation is what makes stories with similar themes interesting to watch.
The Curse of Bridge Hollow will be family-friendly despite Wayans' reputation for appearing in R-rated horror and comedy flicks. Wayans spoke to the Atlanta Journal-Constitution about his fascination with combining comedy with horror: A typical story arc may run like this: "You get to go horror, comedy, suspense, tension, shock, and finally, a laugh."
Wayans had previously stated on the podcast of the late comic Bob Saget that there would be no adult jokes in the Netflix feature The Curse of Bridge Hollow, saying: "The story centers on a father and his daughter, 15, and their transition from Brooklyn to Massachusetts after the father accepts a teaching position in the state. And now, he and his daughter must collaborate to find a solution.
It's not as scary as A Haunted House, but it's still a fun movie for the whole family. It's not as if I'm going to sashay about cursing a stuffed animal ".
The Curse Of Bridge Hollow Cast
Marlon Wayans
Priah Ferguson
Kelly Rowland
John Michael Higgins
Lauren Lapkus
Rob Riggle
Nia Vardalos
Abi Monterey
Holly J. Barrett
Myles Vincent Perez
Helen Slayton-Hughes
The Curse Of Bridge Hollow Release Date
On Friday, October 14, the film will be available on Netflix. Also perfect for a fall evening at home or a Halloween party!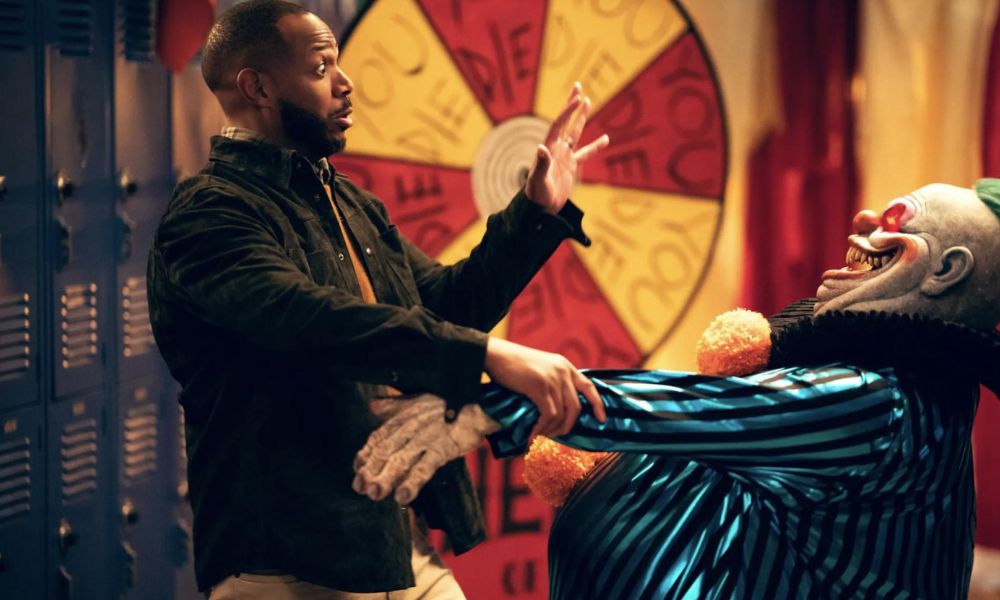 Where & How To Watch The Curse Of Bridge Hollow Online?
The Curse of Bridge Hollow will be available to viewers with a Netflix membership. Netflix's entry-level plan is $9.99 per month. For $15.49 a month, you can buy the base package, which does not include high-definition channels.
Lastly, the pricing of the premium bundle for Ultra HD is $19.99. In addition, this is what we have learned about Netflix's commercial strategy.
Must Read:- Hellraiser Release Date, Trailer, Cast, Plot, OTT Platform!
The Curse Of Bridge Hollow Trailer
The new holiday comedy has a trailer and seems like a lot of fun. Even before the curse takes hold, the protagonist's family finds that life in Bridge Hollow differs significantly from what they're used to. To get a feel for The Curse of Bridge Hollow, check out the preview below.
In 2021, Lucy became a member of the WhatToWatch.com team, where she now contributes series guides for must-see TV shows, reviews, and breaking TV news. As a Northumbrian who earned a degree in Film Studies from Oxford Brookes University and then relocated to London to pursue a career in entertainment journalism, she is a welcome addition to the city. 
She has a deep love for movies and has been recognized as a critic by Rotten Tomatoes. Moreover, she has a specific fondness for crime, mystery, and supernatural genres. She enjoys watching quiz shows and Say Yes to the Dress! as much as she does American Horror Story, Stranger Things, and Black Mirror.
Wayans appears to be afforded humorous opportunities in the upcoming film, whether with the monsters or with Rob Riggle and John Michael Higgins' characters. Even better, it gives Wayans an entertaining opportunity to impart knowledge about chainsaws before he puts one to good use on a skeleton.
If "The Curse of Bridge Hollow" is successful at the movie office, it may be the pilot episode of a series in which Wayans faces off against otherworldly dangers on multiple occasions.
Read More:- The Midnight Club Release Date, Plot, Cast, OTT Platform!