One of the most cunning and successful shows in American television history is definitely 'American Horror Story. Directed by Brad Falchuk and Ryan Murphy with some elements or episodes focusing on real-life true events, the show couldn't be more interesting without the reference of such elements.
Already aired 10 seasons with 113 episodes to date the show hasn't found an ending yet. It still amazes people over and over again.
American Horror Story Season 11 Release Date
The latest edition of the season American Horror Story Season 11 release date is on October 19th, 2022, and the final episode is said to be released by the next month from the release of its first episodes of the new season on November 16th, 2022.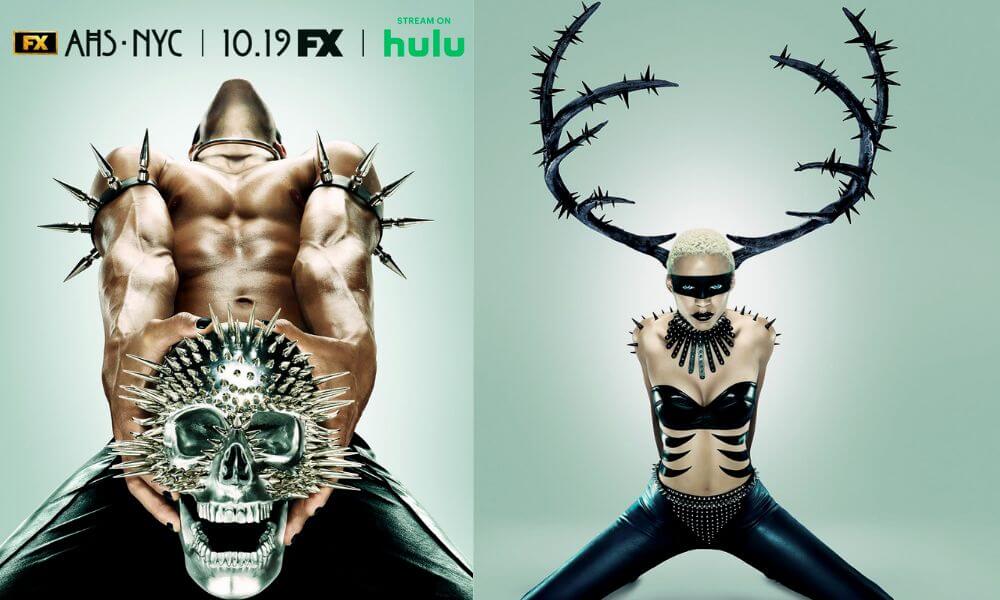 According to the showrunners, the filming of the latest episodes took place on June 2022. They also claim to renew the show for another 2 more seasons making it reach up to 12 or 13 seasons till the year 2024 and maybe more.
| | |
| --- | --- |
| Show Name | American Horror Story Season 11 |
| Genre | Horror |
| Director | Ryan Patrick Murphy, Bradley Douglas Falchuk |
| Writers | Ryan Patrick Murphy, Bradley Douglas Falchuk |
| Producer | Dante Di Loreto |
| Composer | James Levine, Mac Quayle |
| Country of Origin | United States |
| Original Language | English |
| Available Languages | English |
| Number of Seasons | 11 |
| First Episode Date | 5 October 2011 |
| Final Episode Date | 20 October 2021 |
| Upcoming Season Release Date | 19 October 2022 |
| Main Cast | Billie Lourd, Leslie Grossman, Denis O'Hare, Zachary Quinto, Patti LuPone, Sandra Bernhard and Isaac Powell, Joe Mantello, Charlie Carver |
| Where to Watch | Hulu, Disney+ |
| Related Series | The Walking Dead, The Haunting of Hill House |
| Filming Location | White Plains, New York |
American Horror Story Season 11 Cast
There are dozens of stars who took part in this show most famous of them all could be the singer and songwriter Lady Gaga she played the role of the Countess, while the other main characters include.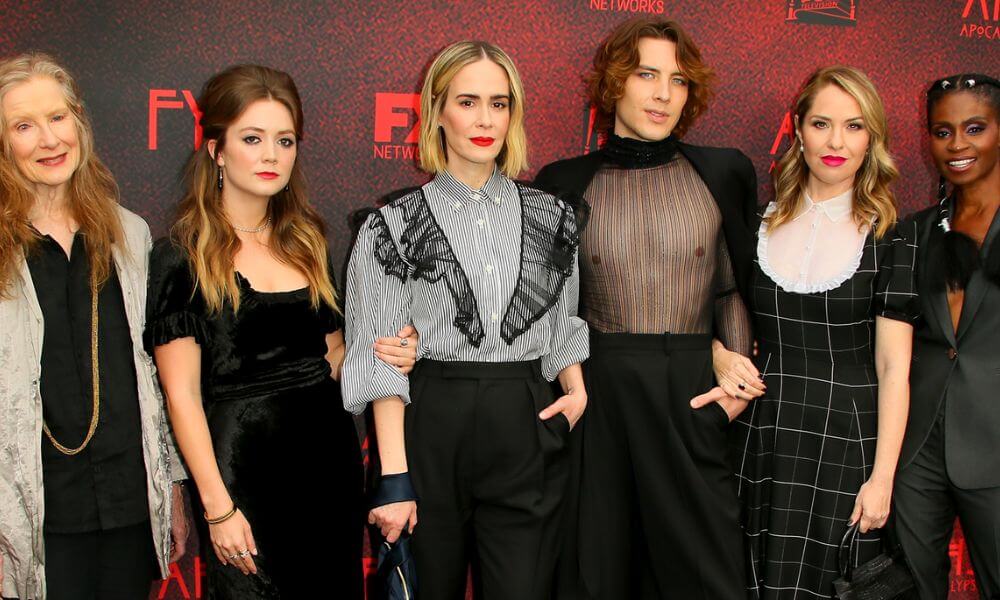 Angela Bassett who played Desiree Dupree
Evan Peters as James March
Lily Rabe as Misty Day
Jessica Lange as Constance Langdon
Cheyanne Jackson as Will Drake
Adina Porter as Beverly Hope
Taissa Farmiga as Zoe Benson
Wes Bentley as John Lowe
Cody Fern as Michael Langdon
Finn Wittrock as Dandy Mott
Leslie Grossman as Coco St Pierre Vanderbilt
Billie Lourd as Winter Anderson
Emma Roberts as Madison Montgomery
Frances Conroy as Myrtle Snow
Denis O'Hare as Spalding
Sarah Paulson as Lana Winters
Kathy Bates as Madame Delphine LaLauire
American Horror Story Season 11 Creators
The Show was directed by Ryan Patrick Murphy and Bradley Douglas Falchuk they wrote the show themselves and also gave a hand in production along with the other Producers such as Dante Di Loreto accompanied by Tim Minear, James Wong, Jennifer Salt, Bradley Buecker, Alexis Woodall, Crystal Liu, Adam Penn, John.
Gray, Sarah Paulson, Manny Coto, Alexis Martin Woodall, Patrick McKee, Robert Williams, Ned Martel, Lou Eyrich, Evan Peters. The soundtrack behind the show was composed by, James Levine and Mac Quayle.
American Horror Story Season 11 Best Episodes
Three of the best Episodes from the long-running show according to IMDB ratings are:
4th Episode from season 8 with a rating of 8.8 The plot revolves around the character Michael Langdon played by Cody Fern letting us know more about his dark past which added more suspense for the viewers.
With a rating of 8.9, just into the second episode of the recent season named "The Name Game" a causal song popular in the show sung by the character Judy Martin in the common room was the center of attention, but the following events happened later made it peoples one of the top favorite sequences.
9.2 out of 10 making it not just one of the best episodes in American Horror Story but one of the best in the American television show category the 6th episode from the 8th season is surely worthy. The plot which concentrates on the return to the murder house which was the main theme of the first season took fans to the edge of their seats. Going back years reminding or making them feel nostalgic was a win for the creators.
American Horror Story Season 11: Where Can You Watch
The show is available to watch on online hosting platforms like Hulu, and Disney+, also available on TV in America. The show was available on Netflix previously as one of the most popular OTT platforms but sadly they lost the rights over the series.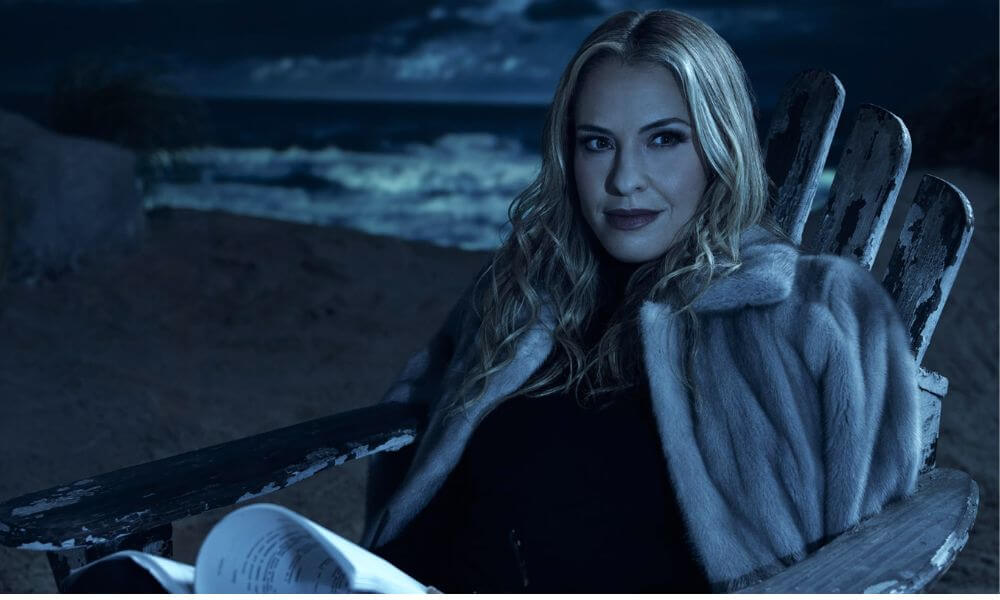 It could have been a different story and gotten more attention and revenue which could've benefitted both parties, but moved to other platforms.
Conclusion
The American Horror Story Season 11 release date is on October 19th, 2022. Having such a longstanding reputation and knowing the hype for Season 11 also their confidence in the creators' renewal for the next 2-3 seasons is definitely a reason to watch.
The series has embarked its name in golden letters for being one of the best TV Shows in America. You can watch on online platforms like Hulu and Disney+. It is a must-watch show for our entertainment bucket list.
Read More:
Saturday Night Live Season 48 Release Date, Time, Cast, Plot, Trailer, And More Updates!
The Flash Star Ezra Miller Called Themself Both Jesus And The Devil!