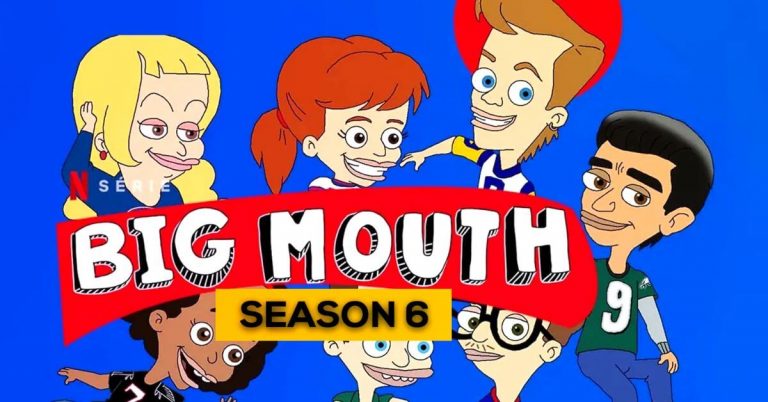 The animated sitcom Big Mouth has received a lot of positive reviews since the time of its release in the year 2017. The show is known for its bold sexual humor and surreal comedy. The series revolves around the lives of teenagers who are going through puberty and discovering new things about themselves.
The sitcom has had 5 successful seasons and the Big Mouth season 6 release date has also been officially announced a while back. Further in this article, we will get to know more about the Big Mouth season 6 plot, cast, spoilers, trailer, where it will be streamed, and more.
Big Mouth Season 6 Release Date
The first season of Big Mouth premiered in the year 2017 and the second season was released the very next year in 2018. The remaining seasons up until the 5th were released every year. As mentioned earlier, the Big Mouth season 6 release date has been officially announced and the show is going to be available for the audience to stream on October 28, 2022.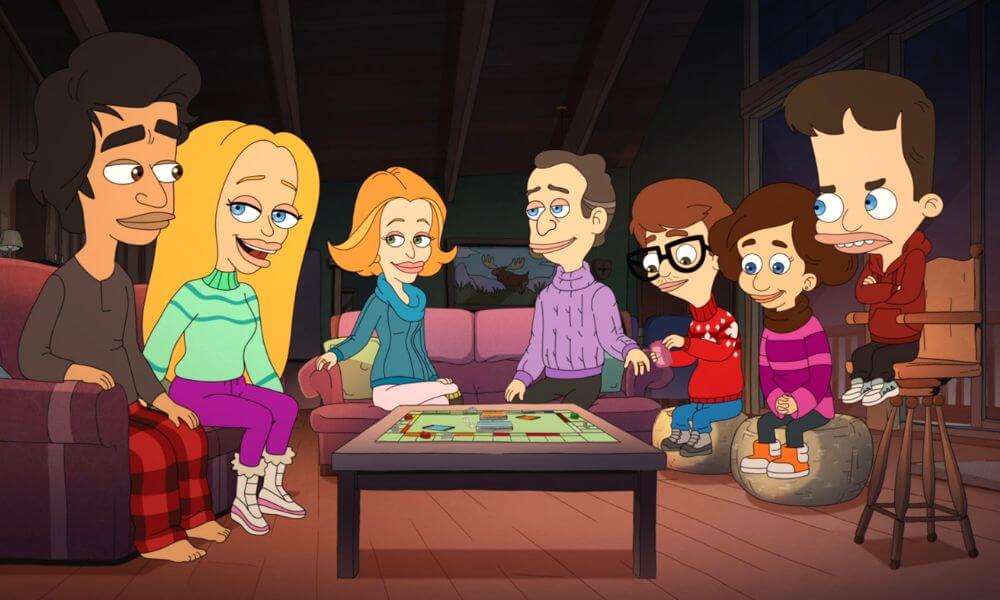 It has also been announced that the show has been renewed for a seventh season as well which will follow the release pattern of the show and will come out next year. The genres associated with this series are animated sitcom, blue comedy, coming-of-age and surreal comedy.
The show over the years has made sure to include all aspects of teenage sexuality and puberty experiences. The creators have included their own experiences of growing up and hitting puberty and it is all beautifully depicted with the help of animated characters.
Movie/Series Name
Big Mouth Season 6
Genre
Animated sitcom, Blue comedy, Coming-of-age, Surreal comedy
Director
Kroll, Flackett, Goldberg, Quinaz, and Levin
Writer
Nick Kroll
Producer
Nate Funaro, Gil Ozeri, John Mulaney, Jessi Klein, Kelly Galuska,
Emily Altman, Victor Quinaz, Abe Forman-Greenwald
Composer
Mark Rivers
Country of Origin
United States
Original Language
English
Available Languages
English
Number of Seasons
6
First Episode Date
October 28th, 2022
Final Episode Date
N/A
Upcoming Season Release Date
October 28th, 2022
Episodes in Upcoming Season
N/A
Main Characters
Nicholas Arsenio, Andrew Glouberman, Jessica Cobain,
Jayzerian Ricflairian, Elliot Birch, Matthew MacDell
Main Cast
Nick Kroll, John Mulaney, Jessi Klein,
Jason Mantzoukas, Fred Armisen, Andrew Rannells
Where to Watch
Netflix
Related Series/Movies
America: The Motion Picture
Nominations
N/A
Big Mouth Season 6 Overview
Big Mouth has been described as a coming-of-age comedy as the show revolves around characters who are young adults, going through bodily and hormonal changes. One of the creators of this animated sitcom is Nick Kroll who has also voiced one of the main characters of the series.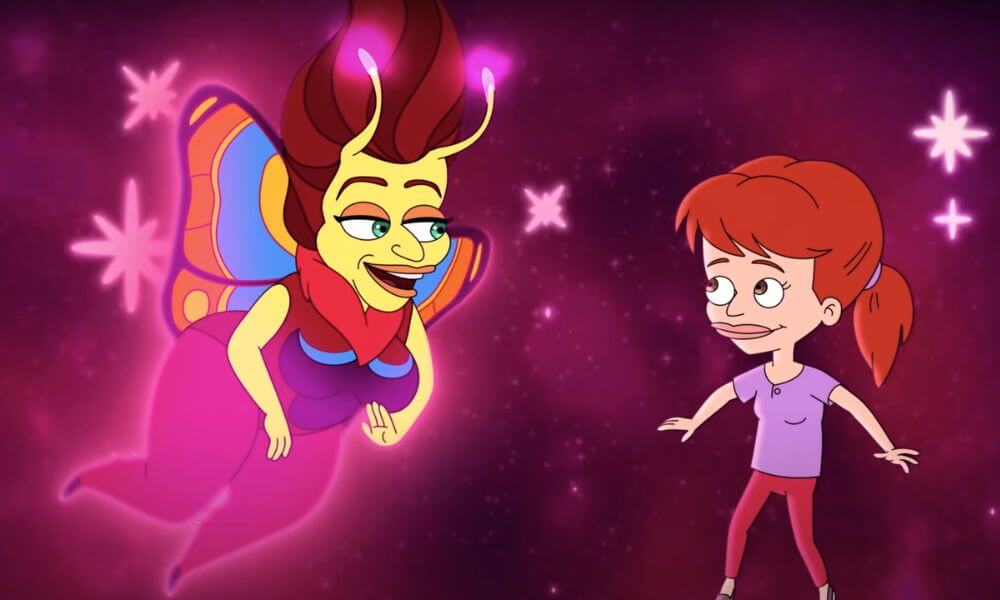 Among the other creators are Mark Levin, Andrew Goldberg, and Jeniffer Flackett. The production companies of this comedy series are Danger Goldberg Productions, Good at Bizness, Inc., Frathouse Industries, and Titmouse, Inc. this famous series also had a spin-off which was released earlier this year.
The show is distributed by Netflix Streaming Services. The Big Mouth season 6 release date has been set and the show is going to be available for the audience to watch on October 28, 2022.
Big Mouth Season 6 Plot
The last aired season of Big Mouth was its 5th season which made way for significant character development. The last season didn't include a cliffhanger as such but the characters individually experienced events that have brought huge changes which will be seen in the upcoming season 6.
Nick was full of hate in the last season due to his heartbreak but eventually got over that and in the new season he will be seen with a calmer demeanor, trying to make up for all the time he lost being so full of anger. Andrew's character has seen major development over the seasons and in the upcoming season, he will show more confidence and vibrance.
He will put himself out there in order to find a girlfriend. Characters have previously come in touch with their sexuality and will be seen indulging in more experiences. New romances, rekindled friendships, and more will all be a part of the Big Mouth season 6 plot.
Where To Watch Big Mouth Season 6
Big Mouth season 6 release date has been officially announced and it is soon going to be available for the audience. The distributor of this animated comedy sitcom is Netflix Streaming Services and hence the Big Mouth season 6 streaming will also take place on Netflix. All the previous seasons of this show have been hosted by this famous streaming platform.
The running time of this tv series is 25 to 46 minutes and its original language is English. Big Mouth season 6 spoilers have suggested that the show will be back in all its glory with more quirky sexual humor and developed characters who have acquired confidence over the course of the seasons. The new season will include new relationships, friendships, and various aspects of youth.
Big Mouth Season 6 Cast
Big Mouth season 6 cast is going to include the following voice actors who are listed below.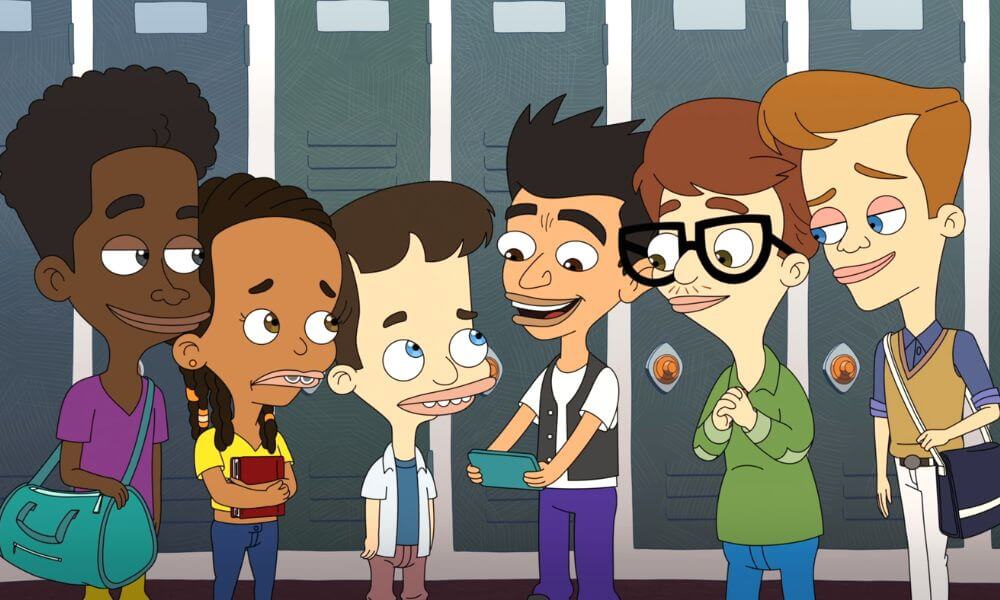 • Nick Kroll voices Nick, Maury the Hormone Monster, Coach Steve, Rick the Hormone Monster, and Lola.
• John Mulaney voices Andrew, Mint, Grandpa Andrew, Babe the Blue Ox, and Detective Florez.
• Jessi Klein voices the character Jessi.
• Jason Mantzoukas voices Jay, Guy, and Socrates.
• Ayo Edebiri voices the character Missy.
• Fred Armisen voices Elliot Birch, Stavros, and Bob the Hormone Monster.
• Maya Rudolph voices Connie the Hormone Monster, Diane and Bonnie the Hormone Monster.
• Jordan Peele voices Ghost of Duke Ellington, Freddie Mercury, David Bowie, and Prince.
• Andrew Rannells voices the character, Matthew MacDell.
• Paula Pell voices Barbara Glouberman.
• Richard Kind voices the character Marty Glouberman.
• Thandiwe Newton voices Mona the Hormone Monster.
Above are some of the main characters and besides these, the show has many characters who are recurrent like Seth Morris as Greg Glaser, Jessica Chaffin as Shannon Glaser, June Diane Raphael as Devin Leseven, Jak Knight as DeVon, and many guest characters including Hugh Jackman who played himself, Adam Scott who played the character of Dylan Keating, Kristen Schaal played the character of Bernadette, Aidy Bryant, Kumail Nanjiani and more.
Big Mouth Season 6 On Social Media
Big Mouth has managed to keep the audience entertained since the time it has been released. the show has an official page on Instagram with the handle "big mouth Netflix" and other fan-made pages on various social media platforms that keep the audience updated with news related to the show.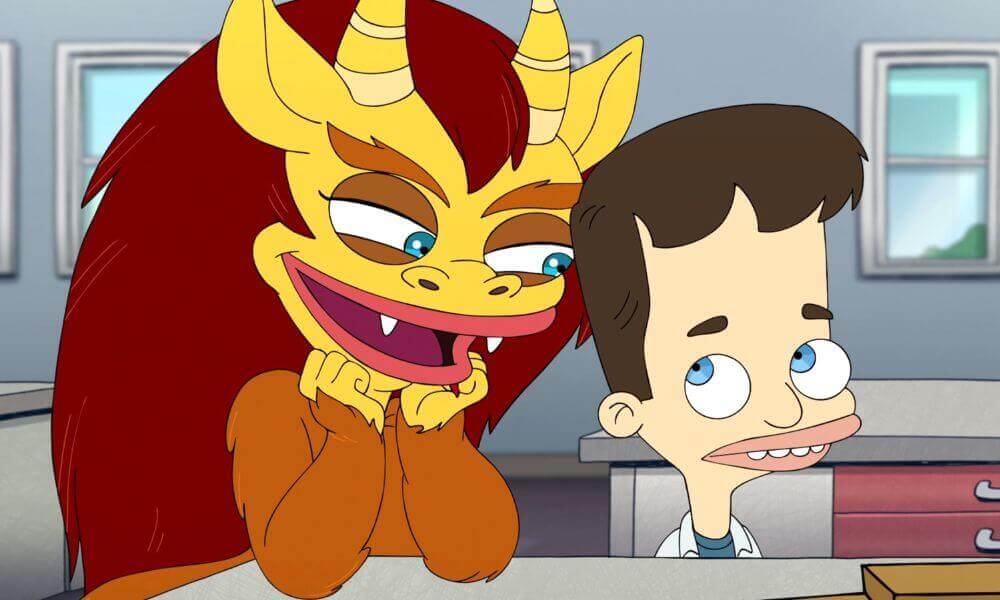 Big Mouth season 6 has created huge hype and the fans have expressed that they are extremely excited for the new season. The fans have expressed this show to be a source of serotonin and are eagerly looking forward to the new season. The teaser has also been appreciated since it includes glimpses of the spin-off series Human Resources. The Big Mouth season 6 is highly anticipated and a seventh season is also already in progress.
What To Expect From Big Mouth Season 6?
The animated sitcom full of sexual quirky humor has given the audience 5 successful seasons and it is only fair that we expect great things from the new season as well. The previous season included some significant changes in the characters that have made scope for huge character development.
We will see the characters being more aware of themselves in this new season, trying new things with more confidence. The show will include more sexual humor, various aspects of youth and puberty, and much more.
Big Mouth Season 6 Episodes
Big Mouth season 6 episodes guide has not been released but the new season can be expected to have 10 or 11 episodes like its previous seasons.
Big Mouth Season 6 Trailers In Detail
Big Mouth season 6 official trailer has not been released yet but a short teaser making the announcement of the new season in a humorous way was released.
The teaser includes the reference to the show's spin-off titled Human Resources and the character Connie can be heard saying that the events of Human Resources will be affecting Big Mouth and her own life as well. The official trailer will most likely be out around the time of the show's release.
Read More :
Ginny And Georgia Season 2-Everything You Need To Know