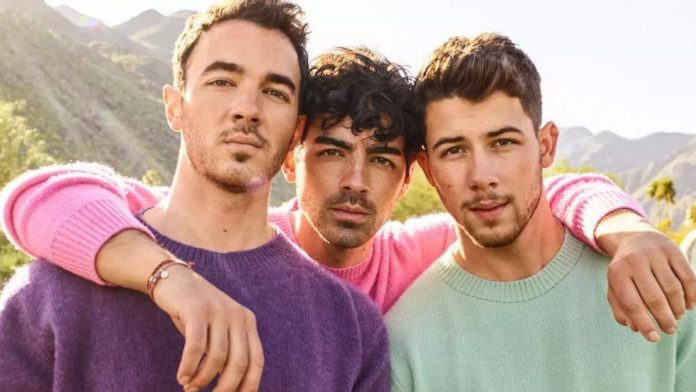 The Jonas Brothers are a male pop band from the United States. Their participation in the Disney film Camp Rock in 2008 catapulted them to stardom.
All You Need To Know About Jonas Brother's Latest Songs, Live Shows!!
Joseph Jonas plays percussion and delivers lead vocals, while Nick Jonas plays rhythm guitar, and piano, and also sings lead vocals. Nathaniel Jonas, the fourth brother, is set to debut in the Camp Rock 2 sequel.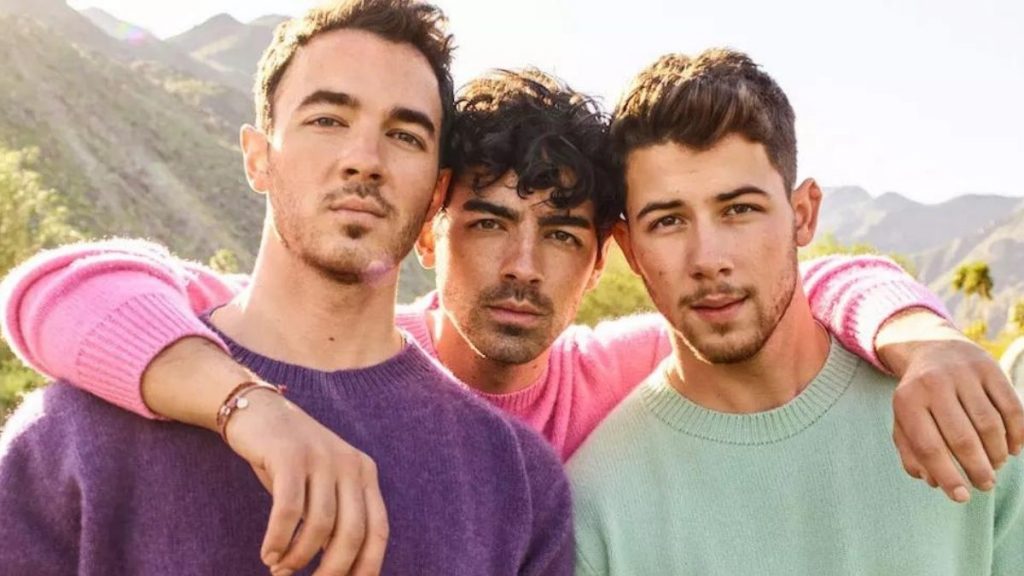 Beginnings of the Jonas Brothers:
Nick Jonas was found singing in a barbershop when he was six years old and began working with management. Nick began performing on Broadway the following year, in plays such as A Christmas Carol and Annie Get Your Gun.
Nick and his father wrote the song "Joy To The World (A Christmas Prayer)" in 2002. That year, the song was included in the benefit compilation Broadway's Greatest Gifts: Carols For A Cure. Christian radio played the song frequently.
Jo Jonas followed his brother onto Broadway, starring in a Baz Luhrmann-directed production of La Boheme.
Nick got a deal with Columbia Records in 2004 and released his first solo album, Nicholas Jonas. Columbia eventually chose to sign the three brothers as a trio.
On August 8, 2006, their debut Columbia album, "It's About Time," was released, and the first song, "Mandy," became a minor hit.
MTV's TRL ranked the music video for "Mandy" at #4, a strong start for a young newcomer. Meanwhile, "Mandy" and another track, "Year 3000," were so warmly welcomed on Disney's radio that they both topped the list, along with other off-album singles like "Kids of the Future" and "Poor Unfortunate Souls."
Despite all of this, the debut album did not achieve widespread popularity, peaking at #91 on the Billboard Albums chart. Columbia promptly dropped the brothers.
Due to creative differences, the band formally disbanded in 2013:
The Jonas Brothers' fifth album, "V," was set to be released in 2013 along with a national tour.
They announced the cancellation of their tour in October 2013, just days before it was set to begin, citing artistic differences as the reason.
People quoted their publicist as saying: "Within the band, there is a deep schism. Their musical direction was a source of contention."
The Jonas Brothers officially broke up three weeks later and opted not to finish their fifth album. They released a live album with five songs from "V," and 'Married to Jonas' has been canceled by E! Entertainment Television.
The Brothers went their separate ways over the next five years but remained close:
The Jonas Brothers stayed close after their band disbanded, even though they were working on other projects professionally.
Nick honed his acting and singing skills, appearing in films like "Jumanji: Welcome to the Jungle" and TV episodes like "Kingdom" and "Scream Queens." With "Close," "Jealous," and "Chains," he launched two more studio albums and climbed the charts.
Joe, along with Jack Lawless, Cole Whittle, and JinJoo Lee, created the pop band DNCE in 2015.
DNCE's breakthrough song "Cake by the Ocean," which reached the Billboard charts in 2016, was a huge triumph. Joe participated as a coach on "The Voice" in Australia after traveling with DNCE for several years.
During the Jonas Brothers' break, Kevin primarily stayed out of the spotlight, focusing on his personal life with Danielle and their two children, Alena and Valentina, while pursuing vocations in marketing and construction.
Come Back With "Sucker," the Jonas Brothers' first single in six years, was released in 2019:
The Jonas Brothers released a song and music video for a new single, "Sucker," in February 2019, marking their first collaboration as a band in six years.
The song was their first Billboard Hot 100 No. 1 single. Nick's wife, Priyanka Chopra; Joe's fiancée, Sophie Turner; and Kevin's wife, Danielle — appeared in the video in a sumptuous, regal setting.
Read More: