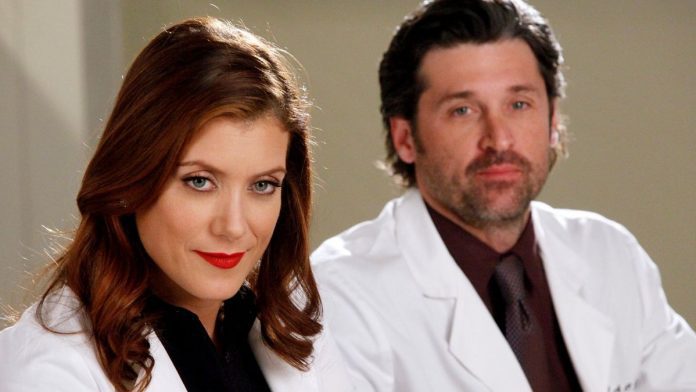 Kate Walsh said that she might return to Dr. Addision Montgomery as a lover in Grey's Anatomy's season 19. There is still blurriness regarding this as she indicates the possibility of her returning.
Kate Walsh Shared A Glimpse Of Her Thoughts On Grey's Anatomy's Upcoming Episode
Grey's Anatomy is a popular television series which is created by Shonda Rhimes. It premiered in 2005. Now it is considered the longest medical drama series. This drama portrays the medical journey of doctors who become close emotionally and make a serious decision that will change their life as a whole. This series was in the top ten among contemporary series and was nominated for an Emmy Award. It won the Golden Globe Award in 2007.
What Was Grey's Anatomy Season 18 About?
Grey's Anatomy season 18 was released last September. Season 18 of the series faced the lasting effects of the pandemic. It centered on Meredith's upcoming decision. It also centered on the return of Walsh as Dr. Montgomery. As Derek died, the incident made Addison and Meredith come to a closure.
How Has Season 18 Ended?
Grey's Anatomy season 18 has ended up with the fate of various characters. The actress Addison is only seen in the early episodes of season 18. But her return was shocking for viewers who have seen the whole series. Viewers have witnessed several major characters' existence in the series. But the returning of the characters like Addison, Jackson Avery, and April Kepner has also happened earlier. It is expected that another appearance will satisfy the fans.
What's Coming Up In Grey's Anatomy Season 19?
According to the source, there is something new waiting for fans. The next season will bring a new storyline that will further grow interest among fans. If it would be seen deeply, Addison, again and again, gave clues about the possibility of her return.
Walsh gave a hint of the new beginning in the season while talking about the next story about the medical drama. He teased about the importance of his presence like should he need to go from there? But it is assumed that the actress made it more blurry so that interest is growing in the mind of the fans.
What Did The Actress Comment?
The actress commented that there's still a possibility that lies in the next series. But she is quite confused about what she would do. They were just chatting over the possibilities of the upcoming event. What she knows is that something massive is going to have happened. A lot of things are in the store as lots of changes will be there. A new beginning and different incidents will take place in different areas.
It has remained blurry about the series, Grey's Anatomy moving to the end. Usually, Walsh holds the interest every time before the new season debuts thus it is nothing but a riddle. Fans might see that several characters like Christina Yang, Izzie, and Alex returned in such a way that was quite unexpected for viewers. Recently, Sara Ramirez revealed that in the upcoming episode Addison and Callie will return temporarily with Meredith.
Read More: