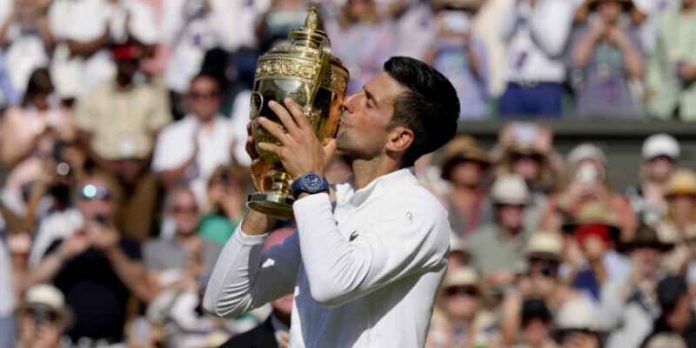 Novak Djokovic beat Nick Kyrgios of Australia in straight sets to win his seventh Wimbledon men's singles title and 21st career grand slam crown. After coming back to beat Kyrgios 4-6, 6-3, 6-4, 7-6 (7/3) in a high-quality Wimbledon final that featured plenty of brilliance and tension, the Serbian champion now has the second-most major titles among men, behind only Rafael Nadal's 22.
Novak Djokovic, who won his 21st Grand Slam event title, said that the tournament has always been his childhood dream tournament. Rafael Nadal, who has 22 Grand Slam event titles, has more. Federer has eight Wimbledon men's titles, while Djokovic only has seven.
Novak Djokovic Wins 7th Wimbledon Championship Title After Defeating Nick Kyrgios
Kyrgios' erratic behavior in his first Grand Slam final was the most combustible part of the match on Sunday. In the tennis world, he's known as the "tall, lanky, tattooed bad boy" with the blistering serve, the scorching temper, and the surprising amount of introspection that emerges when he emerges from the furnace.
In the quarterfinals, Novak Djokovic came back from a two-set deficit to beat No. 10 seed Jannik Sinner, and in the semifinals, the No. 9 seed Cam Norrie took the first set. Djokovic lost the first set in last year's Wimbledon final. He erased two championship points against Federer in 2019 final.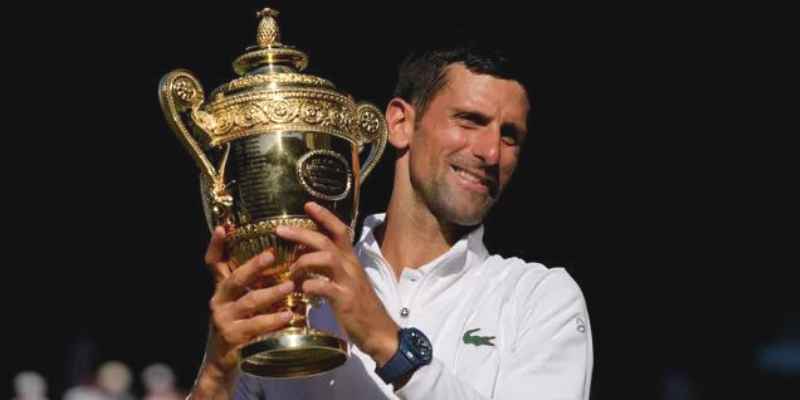 Nick Kyrgios was unable to let go of two key moments on Sunday, when he engaged in running monologues, shouted at himself or his entourage (which does not include a full-time coach), earned a warning for cursing, found reasons to disagree with the chair umpire he fist-bumped before the match, and threw a water bottle.
Kyrgios had three break points at love-40 in the second set when Djokovic was serving at 5-3. Djokovic held after a few casual returns from Kyrgios.
Kyrgios sat down, dropped his racket, and groused, "It was love-40!" to no one in particular when the set was over. Is there any way it can get any bigger? "Do you think that's big enough?"
At 4-all and 40-love in the third set, Kyrgios again let a seemingly sealed game slip away, this time with Djokovic breaking him at that point.
Novak Djokovic Used Steady Brilliance To Beat Nick Kyrgios
Kyrgios was aiming to become the first unseeded Wimbledon men's champion since Goran Ivanisevic in 2001, the 40th-ranked Kyrgios. A guest box for the match was reserved for Novak Djokovic's coach, Ivanisevic.
27-year-old Kyrgios, an Australian, had never advanced past the quarterfinals at a Grand Slam in 29 previous appearances. His previous best finish was 7 1/2 years ago when he reached the semifinals at the Australian Open.
When it comes to Kyrgios, there's no doubt about it: he's a natural. In recent years, he has gained more attention for his style on the court, his outbursts on the court, and his love of the nightlife, which have earned him ejections and suspensions.
The Australian Open third-round victory over No. 4 seed Stefanos Tsitsipas was marred by accusations that Kyrgios spit on a heckler after the match and another for profanity during the match. He also came under fire for wearing a red cap and sneakers before and after matches in a venue that requires all players to wear white. It was revealed to him and the rest of the world that he is scheduled to appear before a court in Australia to face an assault charge.
READ MORE: