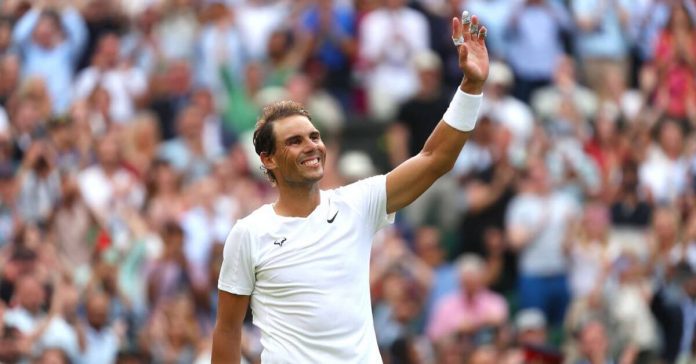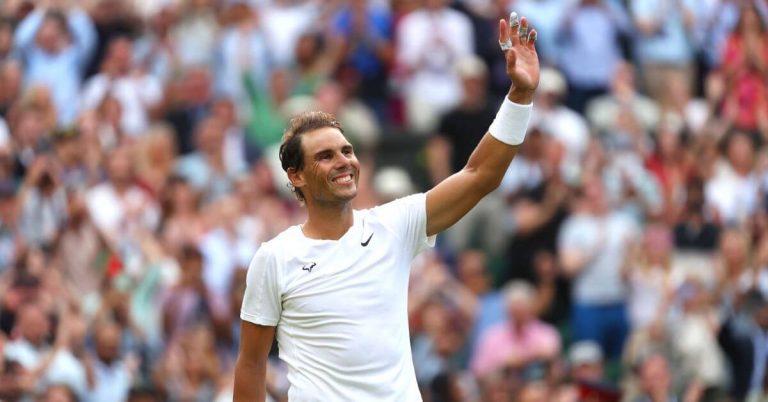 Rafael Nadal is a Spanish tennis player and one of the three most famous tennis players with a decorated career. Rafael Nadal Parera is the most talented and best tennis player in Spanish history. He is called Rafa by his fans and holds a record of 82 consecutive wins on a single surface (clay).
Rafael Nadal, Novak Djokovic, and Roger Federer together formed the 'Big Three' in tennis. But out of three, he is the only one who is a vigorous left-handed player. However, his main strength is his forehand which he hits with heavy topspins at difficult angles.
Rafael Nadal Biography
Rafael Nadal Parera was born in Manacor, Spain, on 3 June 1986. His father, Sebastián Nadal Homar was a businessman, and mother, Ana María Parera Femenías, was a homemaker. His family includes a younger sister, Maria Isabel. Rafael Nadal is the nephew of Miguel Ángel Nadal, a retired professional football player.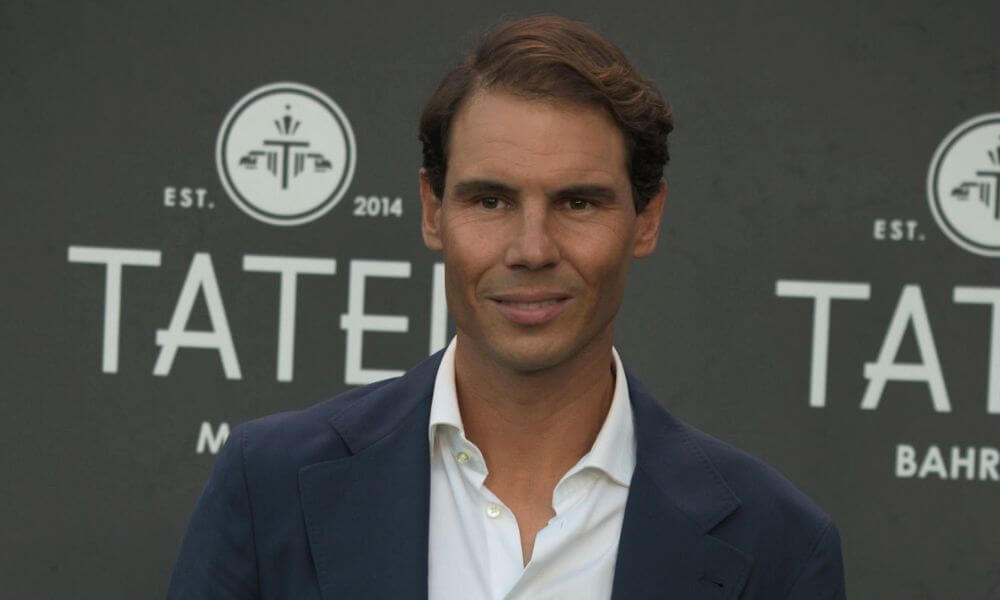 His other uncle, Toni Nadal, a tennis coach, saw the potential in Rafa when he was three and introduced him to the sport. Rafael was also a promising football player, but when he was 12, his father made him choose between tennis and football, and he chose to play tennis.
The man with the title of King of Clay is 1.85 M (6 feet and 1 inch) tall with 188 lbs (85 kg).
Rafael Nadal Career Life
Rafael began his professional career at 15 and won an ATP as a teenager. In 2005 he established his dominance on clay courts and won 79 matches. In 2006, he became the first-ever player to claim victory against the Swiss in a Grand Slam final by defeating Federer. By the end of the year, he became the second-best player in the world.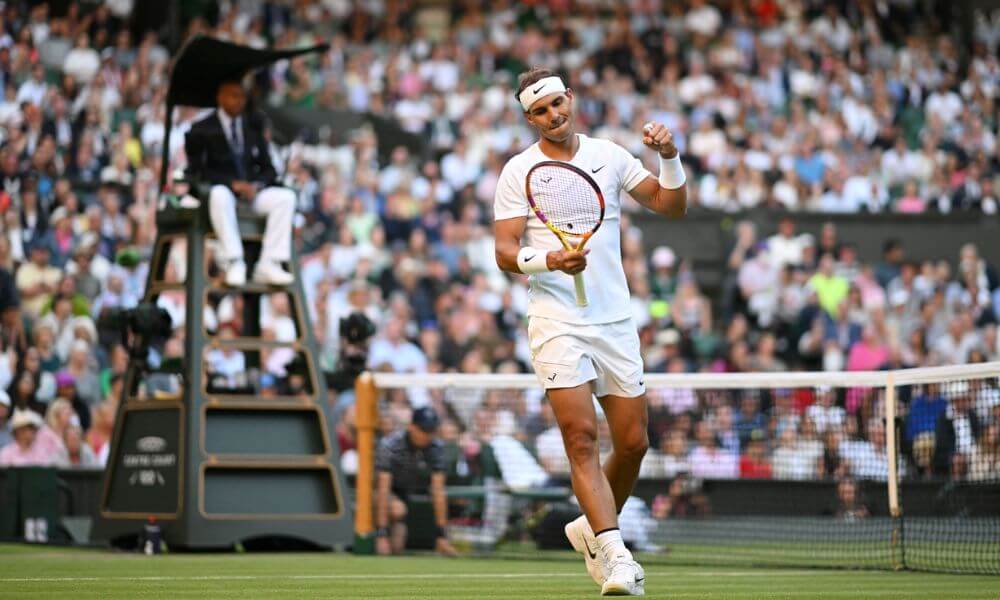 The final of Wimbledon 2008 is considered the greatest tennis match of all time in which Nadal again beat Federer. And in the same year, he dethroned Federer from the position of world number one ranking after a record of 237 weeks as the top-ranked tennis player. In 2010, Nadal won all four grand slam titles. Unfortunately, he had to take a break from the game due to his wrist injury.
In 2015 his career began to falter as he failed to win a single grand slam title, but his major comeback was in 2017 when he ended the season with two grand slam titles and the world's number one crown. However, he was defeated by Federer that year. With his win in 2017, he became the first player above 30 to finish the season as the top-ranked player.
Rafael Nadal Relationship
Rafael Nadal married his only girlfriend, Maria Francisca Perello, after dating for 17 years. The couple first began dating in 2005 and married in October 2019 at the La Fortaleza castle in Majorca.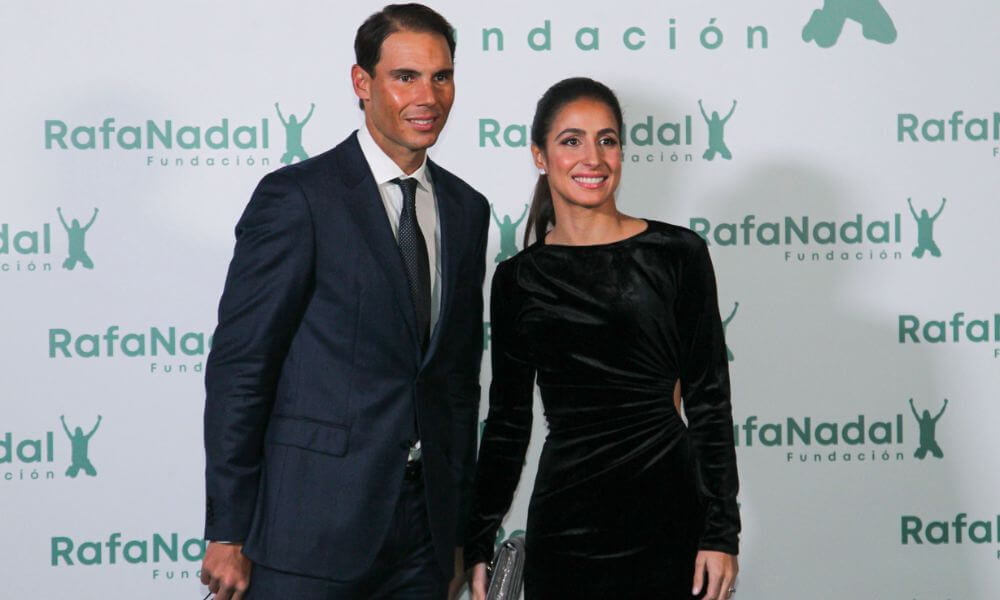 Rafael recently announced that the couple is expecting their first child after Xisca was spotted with a baby bump in Roland Garros.
Rafael Nadal Networth
Rafael Nadal earned more than $500 million in his career. In 2016, he was one of the highest-paid celebrities in the world, but before 2016, he earned $32.5 million in 2015, $44.5 million in 2014, and 26.4 million USD in 2013. In 2012 he made $33.2 million from his career and 31 million USD in 2011.
Rafa earned 40 million USD in 2016. And 41 million USD in 2017 and 2018 from tournament winnings and endorsements. He approximately earned the same amount in 2019 and 2020. In 2021, he acquired $27 million from endorsements and tournaments. Nadal owns multiple real estate properties estimated to have a value of around $6 million.
In 2013, he purchased a luxurious house in Mallorca, Spain, worth around $1.5 million. He also owns villas in the Dominican Republic worth $2 million and another in Porto Cristo. Nadal has an impressive car collection – Ferrari, Aston Martin, Mercedes Benz, and Bently. He recently bought a brand new Ferrari for $400,000.
Rafael Nadal becomes a world beater with sheer love and passion for his sport. According to the reports, he has a net worth of 220 million dollars in 2022. A lot of his salary comes from sponsorships and endorsements. But he earns approximately 5-6 million USD per inning of the match. As per the reports, he earns a pre-tax salary of around $40 million annually.
Nadal's career prize is more than $130 million, although he earns most from the endorsements, appearance fees, and sponsorships of big brands. He arguably has the biggest deal with Nike. Other companies he sponsored are South Korean telecom company Kia, Spanish biscuits and bakery manufacturers Query, and others.
Besides that, the 36 year old also has deals with Santander, Emporio Armani, Babolat, Heliocare, Telefonica, Banco Sabadell, Tommy Hilfiger, Mapfre, and many more.
Rafael Nadal Awards
The successful tennis player has continuously won the French Open title straight from 2005 to 2014. He has represented Spain in the Olympics and won gold medals in 2008 and 2016.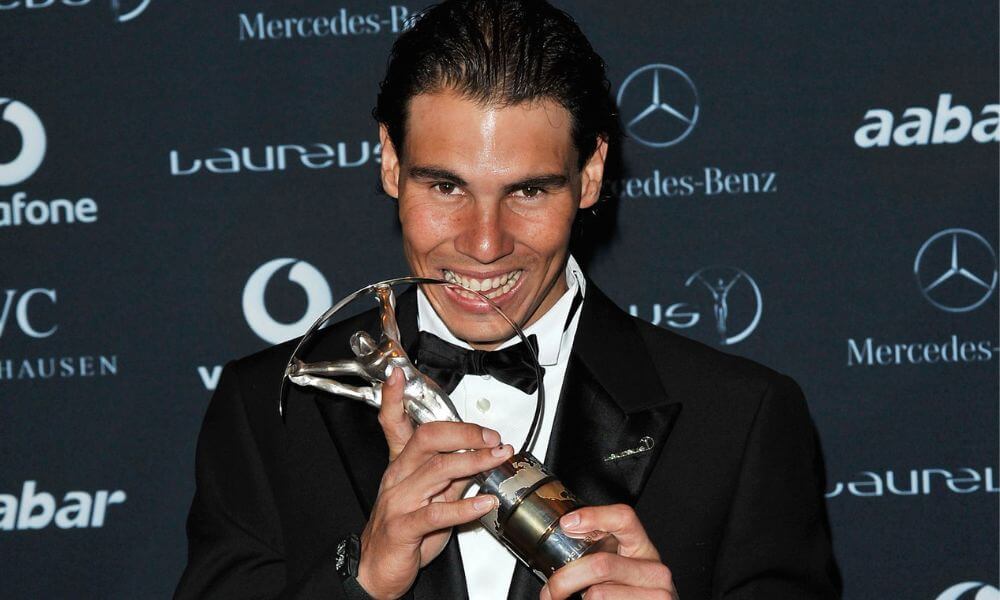 Throughout his decorated career, he triumphed in various awards such as the 2016 Rio de Janeiro (Gold medal, doubles), Laureus World Sports Award for Sportsman of the Year in 2011 and 2021, Best Male Tennis Player ESPY Award twice in 2014 and 2011, and Laureus World Sports Award for Comeback of the Year (2014).
Read More:
Who Is Tom Cruise Dating? Relationships, Past, And Present!
Tyreek Hill's Net Worth 2022, Height, Weight, Bio, And Wiki!