Paul Feig will helm the following fantasy picture, The School for Good and Evil. Screenwriters David Magee and Feig adapt Soman Chainani's book of the same name from 2013. Best friends Sophie & Agatha are abducted and sent to the School for Good and Evil in this action adventure.
They attempt to find how to return home once their luck has turned around. It will test the strength of their bond. With over 2.5 million copies sold and translations into 30 languages, this is the first novel in Chainani's bestselling series. It has been announced that the film The School For Good And Evil release date has been set.
The School For Good And Evil Release Date
The School For Good And Evil release date of October 21, 2022, has been set for the forthcoming film The School for Good and Evil. The movie's original release date was changed many times until the current date was settled. The School for Good and Evil movie spoilers promises plenty of unbelievable magic, animals, and action.
The shooting took place in some different studios and other sites all across Belfast, Northern Ireland. The School for Good and Evil's plot centers on a fantastical institution where good and evil, or heroes and villains, coexist. The story follows two closest friends as they are forced to choose sides, which alters their relationship and provides them with valuable insight into who they are.
| | |
| --- | --- |
| Movie | The School For Good And Evil |
| Genre | Fantasy Fiction/Fairy Tale Fantasy |
| Director | Paul Feig |
| Writer | Paul Feig, David Magee |
| Producer | Joe Roth, Jeffrey Kirschenbaum, Jane Startz, Laura Fischer, Paul Feig |
| Composer | Theodore Shapiro |
| Country of Origin | United States |
| Original Language | English |
| Available Languages | English |
| Movie Release Date | 21 October 2022 |
| Main Characters | Agatha, Sophie, School Master, Emma Anemone, Tedros, Rafal, Professor Clarissa Dovey, Lady Lesso, The Narrator, Hester, Anadil, Dot, Bilious Manley, Reena, Chinen, Milicent |
| Main Cast | Sofia Wylie, Sophia Anne Caruso, Jamie Flatters, Charlize Theron, Kit Young, Michelle Yeoh, Kerry Washington, Earl Cave, Laurence Fishburne, Cate Blanchett |
| Where to Watch | Netflix |
| Related Series/Movies: | The Harry Potter Series, Miss Peregrine's Home for Peculiar Children, Shadow & Bone |
| Filming Location | Belfast, Northern Ireland, St Peter's Church, St Anne's Cathedral, Mount Stewart, Ulster Folk Museum, Clandeboye Estate, Big Dog Forest, Woodburn Forest, And Castle Archdale. |
The School For Good And Evil Cast
Here is the cast of School for Good and Evil, which has both established names and up-and-coming newcomers.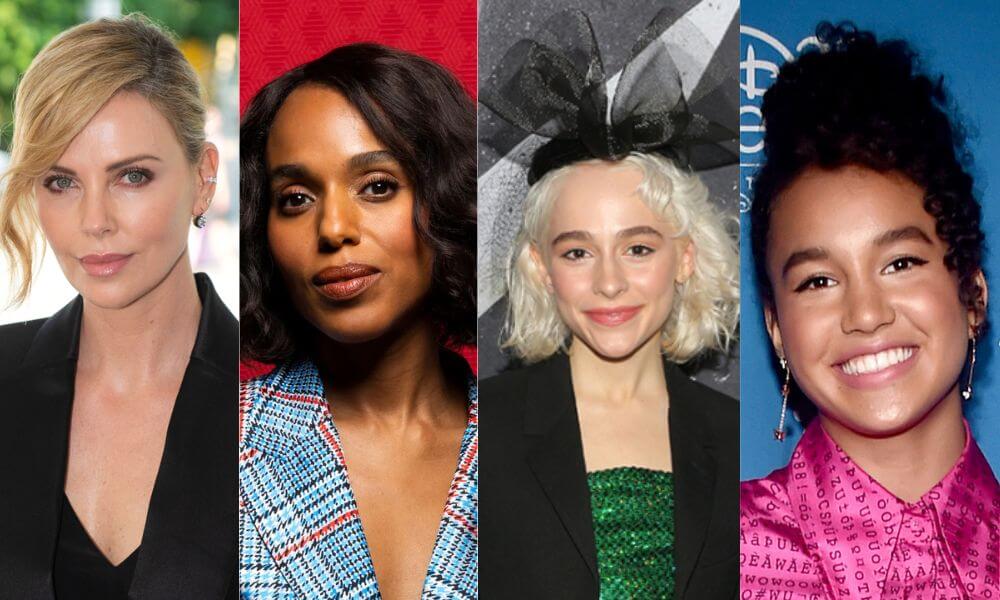 Actress Sofia Wylie has previously portrayed Agatha.
Actress Sophia Anne Caruso has previously described Sophie.
Previous School Master Laurence Fishburne portrayed.
Michelle Yeoh portrayed Professor Emma Anemone.
Previously assuming the role of Tedros, Jamie Flatters.
Kit Young, a former Rafal actor
Clarissa Dovey is a role that Kerry Washington has portrayed.
Charlize Theron portrayed Lady Lesso.
Cate Blanchett has voiced the Storian.
In previous performances, Hester has been portrayed by Freya Theodora Parks.
Earl Cave, a former Hort, portrayed the role.
Demi Isaac Oviawe has performed Anadil.
Kaitlyn Akinpelumi has portrayed a dot.
Bilious Manley, the professor, has been portrayed by Mark Heap.
Briony Scarlett portrayed Reena.
A former Chinen has been performed by Chinenye Ezeudu.
Actress Rosie Graham portrayed Millicent.
Cast members Peter Serafinowicz, Ben Kingsley, Patti LuPone, Rob Delaney, Rachel Bloom, Emma Lau, Joelle, Holly Sturton, Alex Cubb, Myles Kamwendo, Stephanie Siadatan, Petra Hajduk, Abigail Stones, Ali Khan, and, in as-yet-unannounced parts, Olivia Booth-Ford, and Misia Butler.
The School For Good And Evil Plot
The closest pals, Sophie and Agatha, are about to learn the truth about the institution where fairy tale heirlooms are passed down: The School for Good and Evil, in which ordinary kids learn to become the heroes and villains of their favorite stories. With her heart set on being a princess, Sophie is sure that she will be accepted to the School for Good.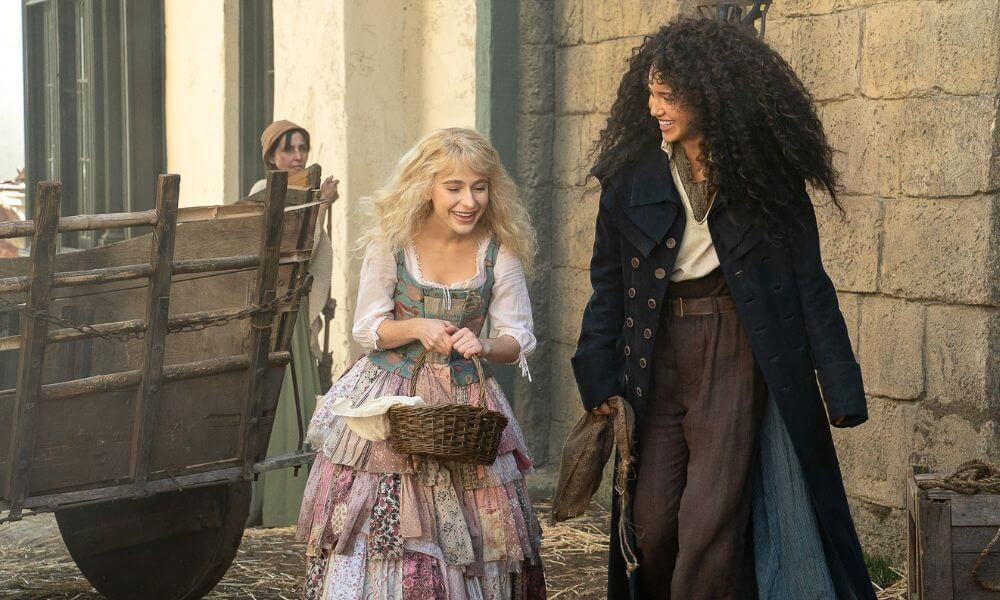 Sophie and Agatha are the two main characters in the story of The School for Good and Evil. Sophie longs for more excitement and excitement in her life. Gavaldon, the mythical land where the two friends are headquartered, is where both the School of Good and the School of Evil may be found.
On the other hand, Agatha appears to belong among the criminals at the School for Evil, what with her gloomy taste and nasty cat. But then things turn around: Agatha is sent to the School for Good, and Sophie to the School for Evil. But what if the error is the first clue to solving the mystery of Sophie and Agatha's true identities?
In this exciting and comic narrative, the only way out of something like a fairy tale seems to be to live through one, and their relationship will be tested in the process.
The School For Good And Evil trailer
The official trailer for School for Good and Evil has been published, and it looks promising. Charlize Theron's narration opens the video by explaining how sometimes an outside applicant would be selected as a member of the exclusive institution ( school for good and evil). After the first conversation about education.
The video shows two young women exploring the forest until they are mysteriously snatched up by a gigantic bird and transported to a castle-like structure. It was it, one of the females shouts, clearly pleased. They say a few words about the school, describing it as the setting for every fairy tale's real beginning.
The two hopefuls were taken aback by the revelation that the school for good was reserved for heroes and the school for evil, for villains. As the trailer progresses, fantastic things start to happen.
Where and How To Watch The School For Good And Evil online?
Universal Pictures had planned to debut The School for Good and Evil in theatres on the day it was just revealed. It was Netflix in the year 2020 that decided to distribute the picture. Netflix, which has hosted many other popular movies and TV series, will be the streaming site for The School for Good and Evil.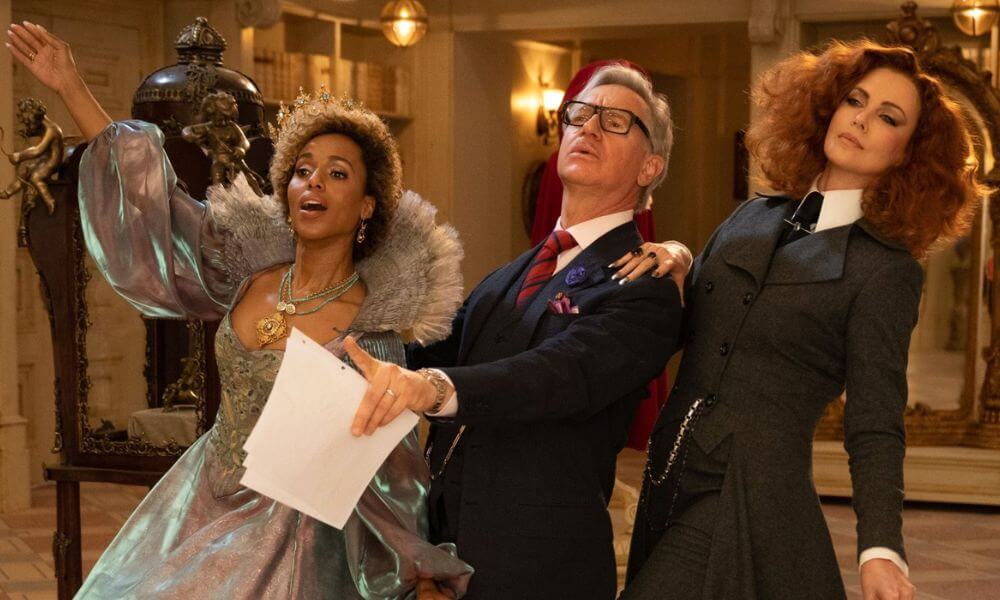 Soon after its debut, this new fantasy film will be accessible only on Netflix. However, it may be made publicly available on these other streaming platforms in the future. Two closest friends in some magical world are forced to choose sides in a good against evil conflict, and the viewer gets to see it all unfold. They shall learn the secrets of creating heroes and anti-heroes at this renowned fictitious academy.
The School For Good And Evil Overview
Sophia Anne Caruso and Sofia Wylie will play the lead roles in the forthcoming film adaptation of the same name as the corresponding book series. The release date for the fantasy film The School for Good and Evil has been announced, and it will soon be in theatres. Although the novel of the same name inspired The School for Good and Evil.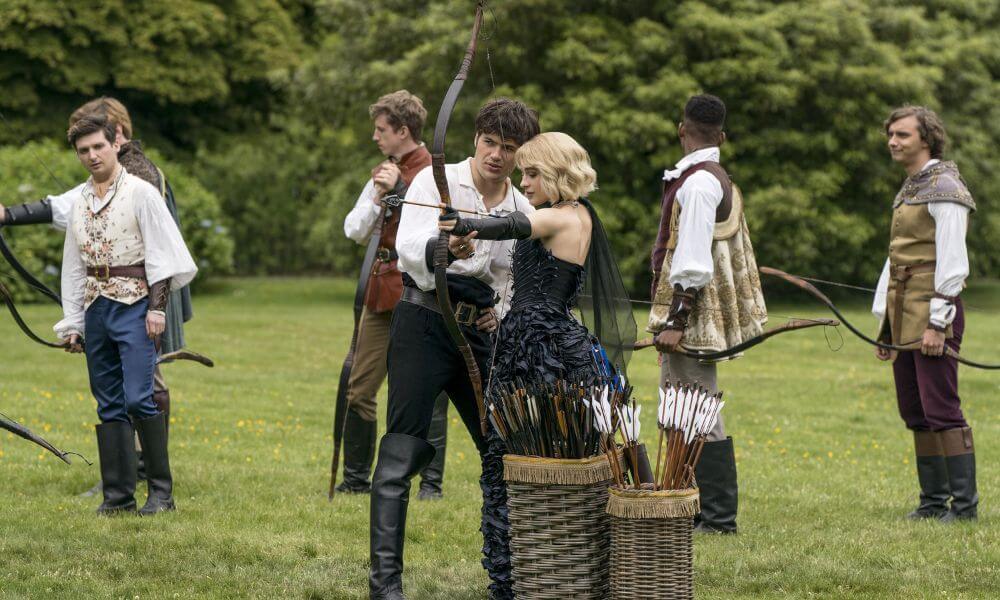 The author has said that the film adaptation would diverge somewhat from the book. This following fantasy picture, directed by Paul Feig, will be packed with exciting adventures, magic, and suspense.
The School For Good And Evil Best scenes
Sophie is a young girl at The School for Good and Evil who craves new and exciting experiences.
In her fictional universe, Gavaldon, being accepted into The School of Good or Evil is a prestigious distinction.
Sophie and her companion Agatha are assigned to quite different schools from the ones they had initially chosen, proving that destiny is not in the hands of the beholder.
Conclusion
Agatha (Sophia Wylie) and Sophie (Sophia Anne Caruso) are best friends, but in their new school, they compete against one another. They have enrolled at what is known as The School for Good and Evil, which is a place where young wizards are taught heroes or villains to preserve the equilibrium between good and evil.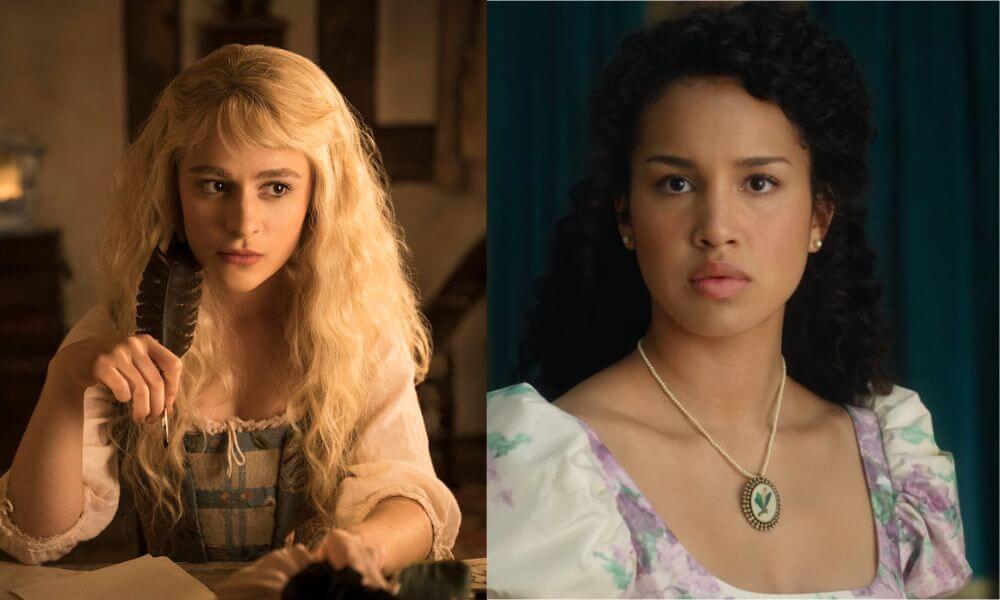 The School For Good And Evil based on the 2013 novel written by Soman Chainani, It has been decided that Netflix will distribute the picture The School For Good And Evil release date will be on October 19, 2022.
Read More:
John Wick: Chapter 4 Release Date, Cast, Plot, And Trailer!
Is The White Lotus Season 2 Release Date Confirmed? Cast, Plot, And More Updates!