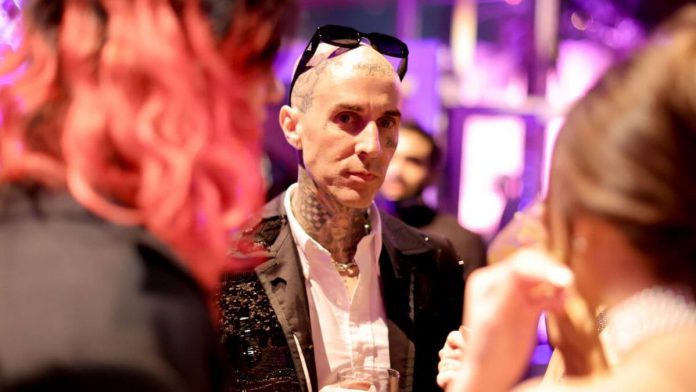 Travis Barker, an American musician who plays the drums for the rock group Blink-182, was brought to the hospital on Tuesday afternoon with his wife Kourtney Kardashian due to a medical issue.
At the Cedars Sinai Medical Center in Los Angeles, the husband and wife were seen on a stretcher.
Travis Barker Reportedly Hospitalized In Medical Emergency
Fans of the drummer are curious as to what precisely happened to their hero, as Braker had tweeted shortly before the event at the hospital, asking with God to save him. However, the actual medical results have not been made available.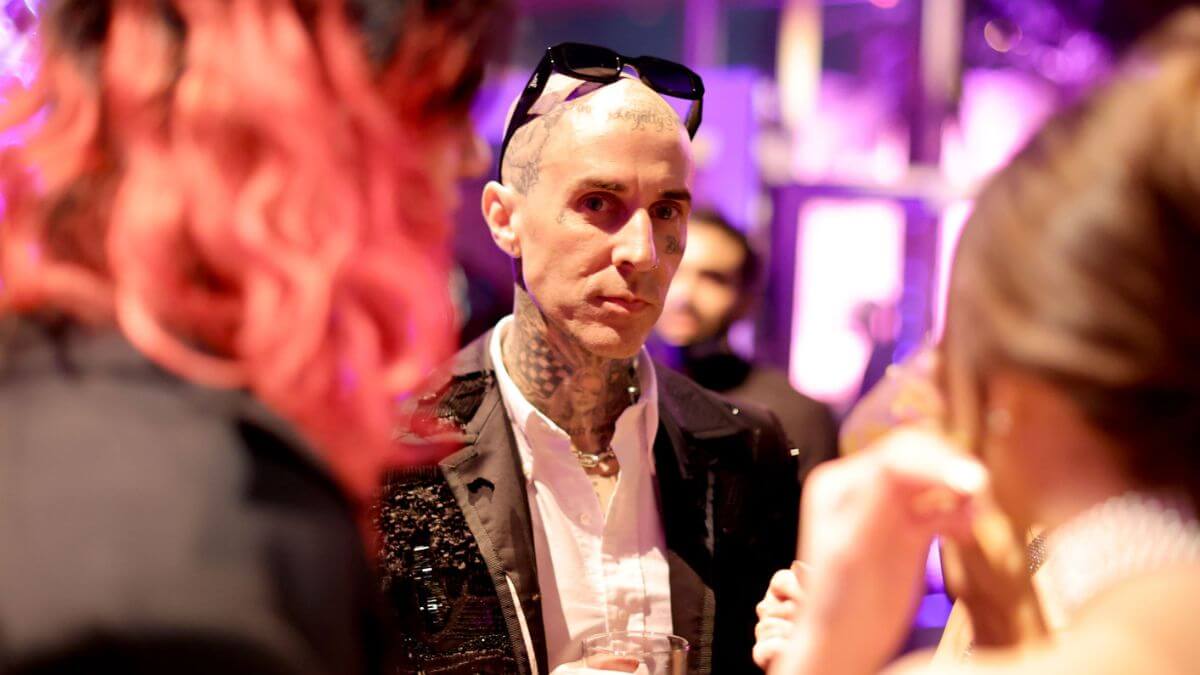 As the 46-year-old American musician must have discussed his new project, "God Save Me," on which he is collaborating with Machine Gun Kelly, some fans have also been offering suggestions.
The representatives for Barker and Kardashian have not yet commented on the drummer's health.
According to the report, a member of the rap-rock band Transplants was initially taken to West Hill Hospital and Medical Centre for medical attention before being transferred to Cedars-Sinai because the drummer required additional care.
After all the commotion, Alabam Barker, Travis Barker's 16-year-old daughter, posted an Instagram picture asking her fans to pray for her father.
Travis Barker and the model were just wed in a lavish wedding in Italy. Kardashian's continued positive Covid-19 tests indicated that neither of the couple's health conditions had improved. The billionaire had just begun to recover when her husband suddenly presented the couple with a new medical issue.
Recently, Kardashian was spotted giving advice on recuperating from the dangerous covid while discussing her experience using vitamins to combat the virus. The socialite also discussed how being hydrated has helped her on the wellness blog.
In connection with the incident, Landon Asher, the son of Blink 182's drummer, reportedly performed on stage with Machine Gun Kelly at the New York event on June 28.
The 18-year-old son performed Die in California with MGK on Tuesday at Madison Square Garden. Even a brief video of him singing was posted on his Instagram account. Landan, however, was not observed discussing his father's health or status in any way. The founder of Poosh, in addition to the son, has not yet posted anything on her social media pages.
On their family program, Kourtney and Travis had already acknowledged their desire to start a family, and they later disclosed that they were undergoing IVF.
The drummer and model tycoon has been married for one month now. The couple's friends and family were the only ones present at the extremely intimate ceremony. However, it was revealed that they had been dating for about a year and had already married.
The two remained best friends for a very long time, but when things suddenly got flirtatious, the friendship evolved into a relationship, then into marriage.
However, the couple first came to public attention in 2019 after being seen together at a Malibu dinner.
Read More:
Shiloh Jolie, 16 Spotted With Friends In Rome Wearing Denim Shorts!!
Kendrick Lamar's Crown Of Thorns Price, And More Revealed!