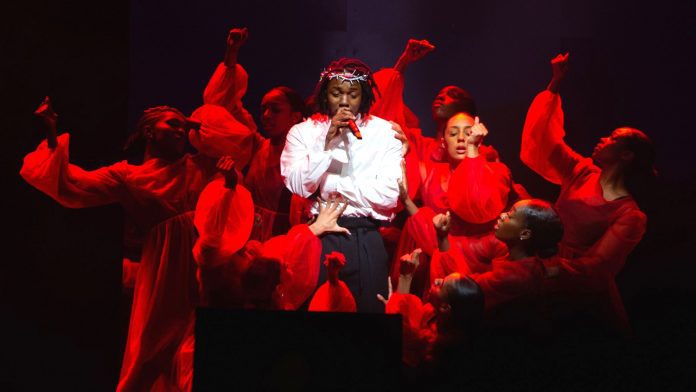 Lamar is pictured front and center with a blank look on the new cover, just like the artwork for its predecessor, 2017's Pulitzer-winning "DAMN." But this time, there's more of a scene to enjoy: Lamar stands facing the camera and appears to be gazing longingly out the window of a room containing what is assumed to be his family.
Kendrick Lamar's Crown Of Thorns Price, Meaning, And Much More Revealed!
He is wearing a white t-shirt and muted pants, and he has a crown of thorns on his head and a revolver protruding from his belt.
According to our sources, Dave Free and Tiffany & Co. worked together to create the crown. The crown is "a divine symbol of hood principles delivered from a digestible youthful viewpoint," according to Free, who co-founded the media business pang with the rapper.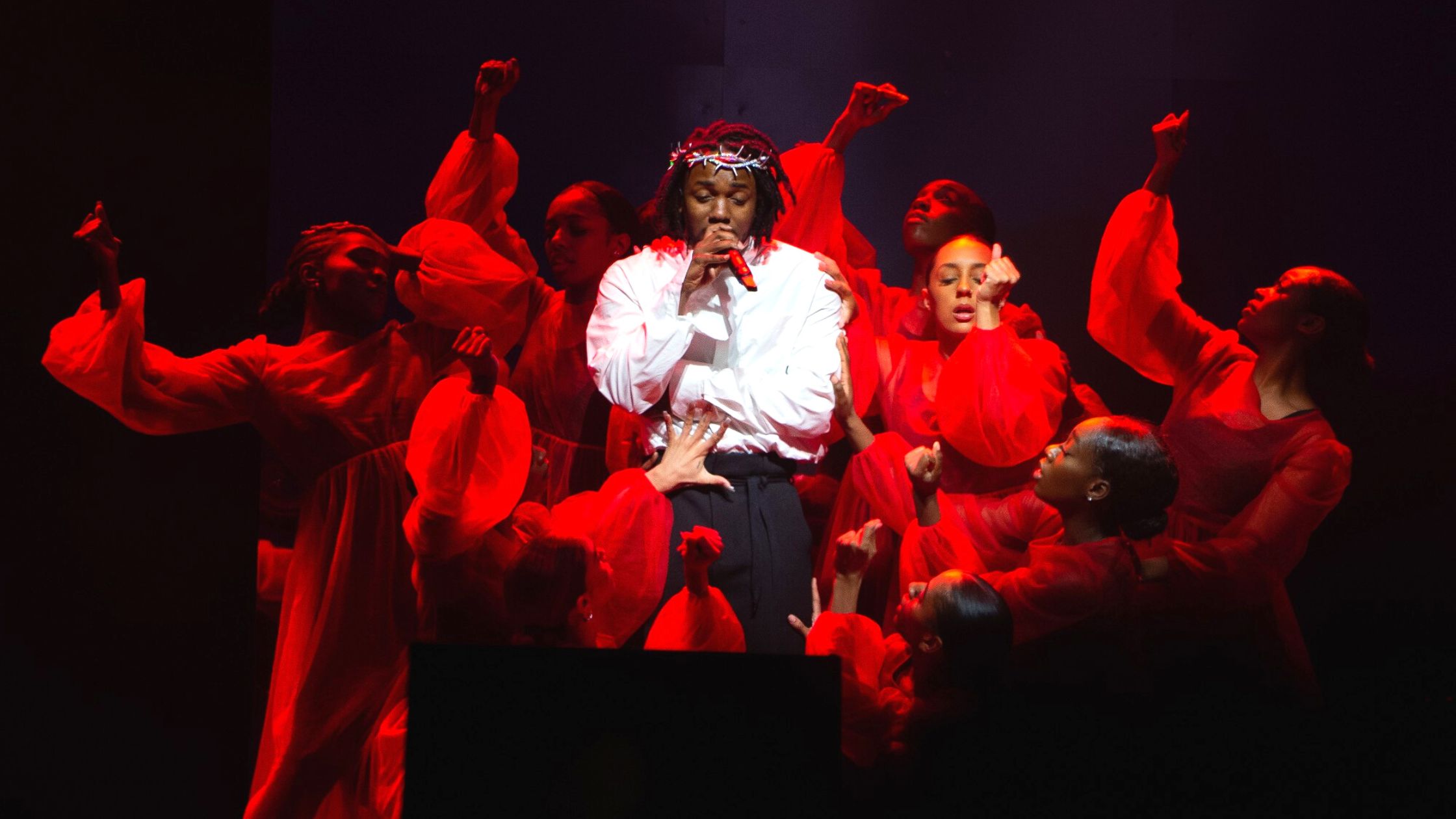 The crown of thorns also refers to religious symbolism, where, in accordance with the New Testament, Jesus was crowned with thorns before his crucifixion. The jeweler explained that the crown represented artistic ability, humility, and tenacity.
According to Vogue, the crown took 10 months to design and has 8000 cobblestone micro-pavé diamonds weighing more than 137 carats. Even though the crown is covered in diamonds, it barely weighs 200g. Four craftsmen spent more than 1300 hours building the crown for Kendrick's headpiece.
There are no official records of the cost of the crown yet. We will update you as soon as we get any information on the cost of the crown. The 50-thorn crown was constructed in 14 parts in Tiffany's New York studio before being put together in northern Italy and is specially sized for Kendrick.
A lady is shown breastfeeding a newborn infant on the bed in front of Lamar as she is seen holding a small girl who is seen staring piercingly into the viewer's eyes. It is a beautiful shot of deep browns and beige with a definite family motif, taken by New York photographer Renell Medrano.
"Mr. Morale & The Big Steppers" was released May 13 through pgLang, Top Dawg, Aftermath, and Interscope. Just over a few months ago, Lamar jokingly made the announcement in response to a fan who had mistakenly said, "Kendrick Lamar is officially retired."
Fans, peers, and members of the entertainment business praised the song and the music video in equal measure. One of the most prominent supporters was Hussle's partner, Lauren London, who called the video, which marked the beginning of a collaboration between Lamar and Trey Parker and Matt Stone of South Park, "strong art."
Reviewer Kyann-Sian Williams of NME rated the song a five-star rating and referred to it as Lamar's most observational hit yet. The tracklist for "Mr. Morale & The Big Steppers" as expected is a long tracklist but is cherished by fans. A few weeks earlier, Lamar posted a picture of himself holding the master for the new album on two CDs and a hardcover book that was inscribed with his name and the name of the album. 
Read More: