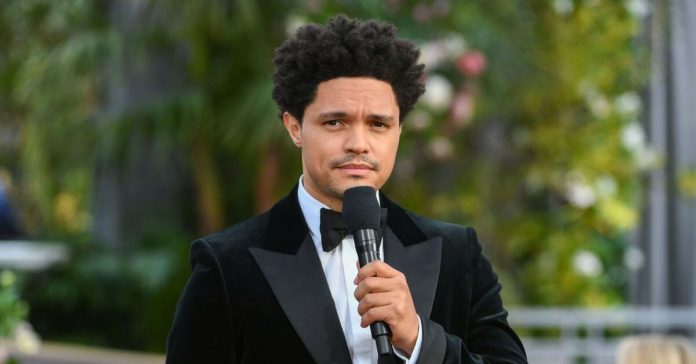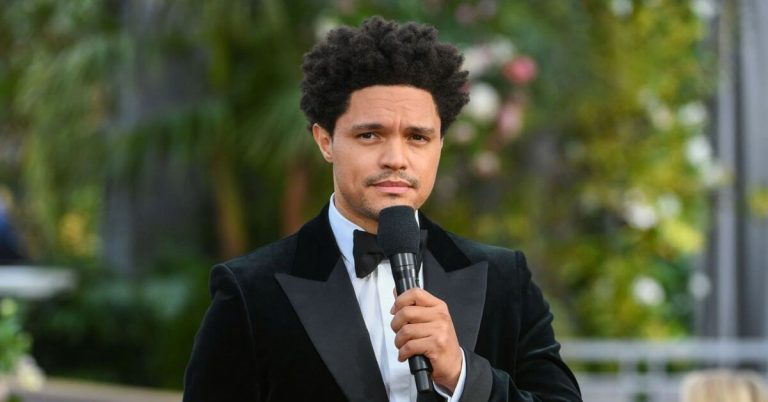 Trevor Noah is a famous multi-talented man. He is a South African comedian, television host, actor, political commentator, and writer. The story of Trevor Noah is another story from rags to riches, inspiring many people.
Trevor Noah Biography
Trevor Noah was born in 1984 on 20 February in Johannesburg, South Africa. His mother, Patricia Nombuyiselo Noah, is a Xhosa woman (black). And his father, Henry Robert Witherspoon, is of Swiss-German ancestry (white). As he mentioned in his book "Born as a crime" he was born as an illegal child because interracial relationships were prohibited during his birth due to apartheid legislation.
It was only after a year of his birth that interracial sexual relations and marriages were legalized under the Immorality Act in 1985. When he was about ten years old, apartheid ended. Trevor Noah's grandmother and mother raised him in the black township of Soweto and used to hide Trevor from the police as they used to take away the biracial children from their parents.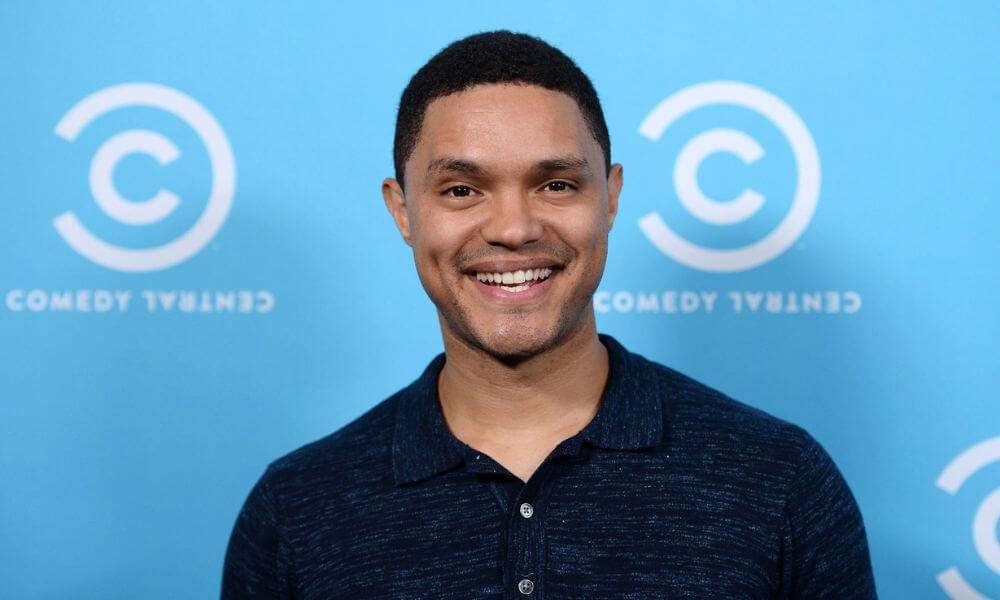 The apartheid ended when he was ten years old. The young Trevor was a huge fan of luxury watches, and his biological dad used to bring watches and chocolates for him from Switzerland. Apart from these, Trevor had a rough childhood. The second husband of his mother was their abuser, physically, mentally, and verbally assaulting him and his mother daily.
Trevor also mentioned in his book that even the local police never paid attention to his mother's domestic violence complaints. The world-famous comedian went to high school in Johannesburg and attended Maryvale College. After that, he started his career at 18. As of 2022, Noah has collected an estimated net worth of $100 million.
That included his eight-figure salary from the Daily Show and $14 million earned from his comedy tours in recent years. Trevor Noah is also on the podcast, "On Second Thought,' and wrote an autobiography, "Born a Crime." He wrote the autobiographical comedy book for seven figures which became a New York Times Bestseller and sold more than 1 million copies.
The comedian hosts The Daily Show and made $5 to $8 million per season in his starting years. Afterward, his salary increased to $16 million per year after signing a contract with Viacom in September 2017. Similarly, he has also signed contracts with Netflix. Noah also earns from his YouTube Channel, endorsements, and Instagram posts.
Trevor Noah Career Life
The best host winner began his career in 2002 with his appearance in the soap opera Isidingo and hosted the radio show Noah's Ark. However, he later quit the radio show to focus on his career as a stand-up comedian. He began going on various Comedy Tours by collaborating with multiple comedians like Paul Rodriguez, Carl Barron, Dan Ilic, and others.
He is famous for his many comedy shows in South Africa, such as Daywalker, The Racist, and It's My culture. He started his tenure in September 2015. Noah Trevor moved to Los Angeles after his abusive stepfather threatened him with his life, where he appeared in shows like The Tonight Show and Late Show with David Letterman.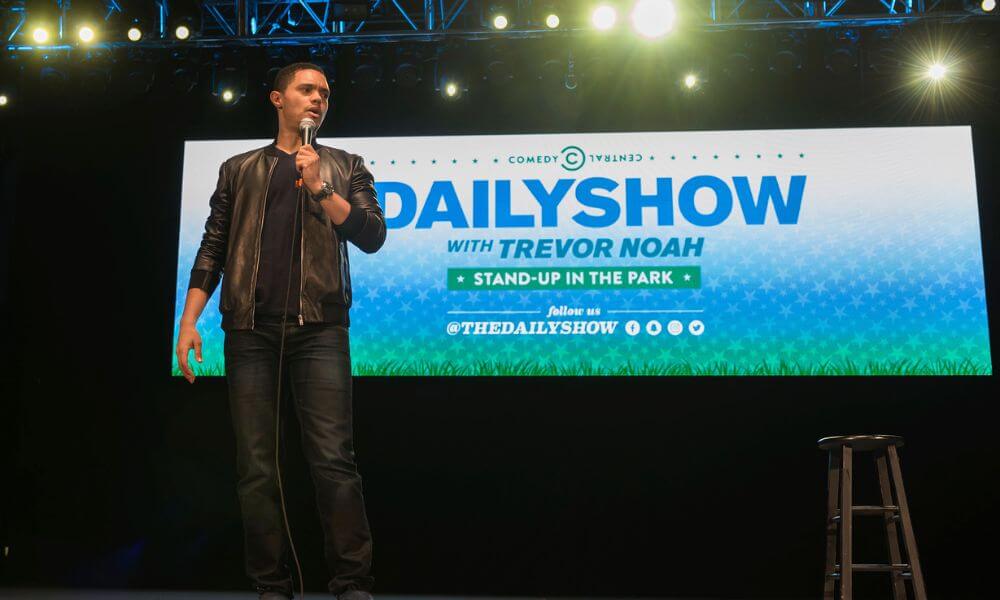 The rising artist hosted Tonight with Trevor Noah, which aired on MNet and Dstv in 2010. The breakthrough in his career was his selection as a host for The Daily Show after Jon Stewart. He started his tenure on 28 September 2015. Trevor Noah also hosted the Grammy Awards twice in 2021 and 2022.
Trevor Noah Networth
There is not much information available on his salaries each year since the beginning of his career. From 2013 to 2017, he earned $9 million through his comedy tours. And from the Daily Show, he earned $5 to $ 6 million per season in 2015 and 2016. In 2017 his annual salary increased to $16 million. He earned around $5000 to $20,000 as a host for each Grammy Award.
In 2018 he earned $5 million solely from his tours. In 2019, he was named the fourth highest earning stand-up comedian with earnings of $28 million in the same year.
Trevor Noah has to keep raising his net worth by investing in five companies – Reprise, Squire, Impossible Foods, and Jinx, with his latest investment in 2021 in Jinx, where he raised $28 million. The political commentator's net worth gained more attention after he changed two houses back to back, worth millions, one in New York and the other in Los Angeles.
In Los Angeles, he bought a 10,044 sq ft property- Bel Air mansion worth $20.5 million but later sold it for $21.7 million. In 2017 he bought a duplex in Manhattan, just four blocks from The Daily Show studio. The penthouse is on the 17th and 18th floors bought for E$10 million. The 38-year-old comedian also has an apartment in Cape town and a house in Johannesburg.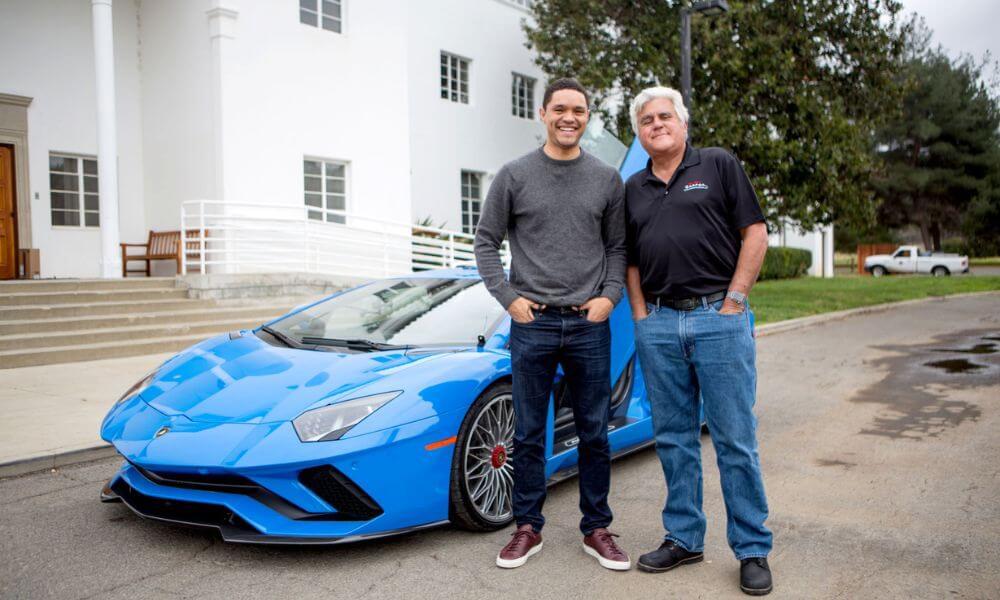 That's not all. He also loves to have a good car collection. Before moving to New York, Trevor Noah spent his money on Bentley GT, Lamborghini Huracán, and a Porsche Macan. But he sold the cars as he was shifting to New York. Currently, Noah drives a Lamborghini Aventador S worth $417,826 and a Porsche Panamera 4S costing an average of $101,000.
Bentley Bentayga is also one of the cars in his favorite car collection. Trevor Noah is also a member of an exclusive car club whose membership price is between $18,000 and $40,000. This membership allows him access to luxury cars every month. One of the most influential people in the world, Trevor Noah, also owns a production company – Day Zero Productions. His production company recently partnered with Viacom.
Trevor Noah Relationship
Trevor Noah recently had three relationships. He dated Dani Gabriella for a year and split up in 2015. Next, he dated Jordyn Taylor for three years, from 2015 to 2018.
His most recent girlfriend was Minka Kelly- an American actress and a model, with whom he ended things in May 2022. An insider said that the couple seriously loved each other but broke up for the greater good.
Trevor Noah Awards
Throughout his career, Trevor Noah has collected multiple awards for his talents. He won his first award in 2008 – Best breakthrough Comedy Act of the year in the South African Comedy Awards. He also won MTV Africa Music Award for the Personality of the year in 2015.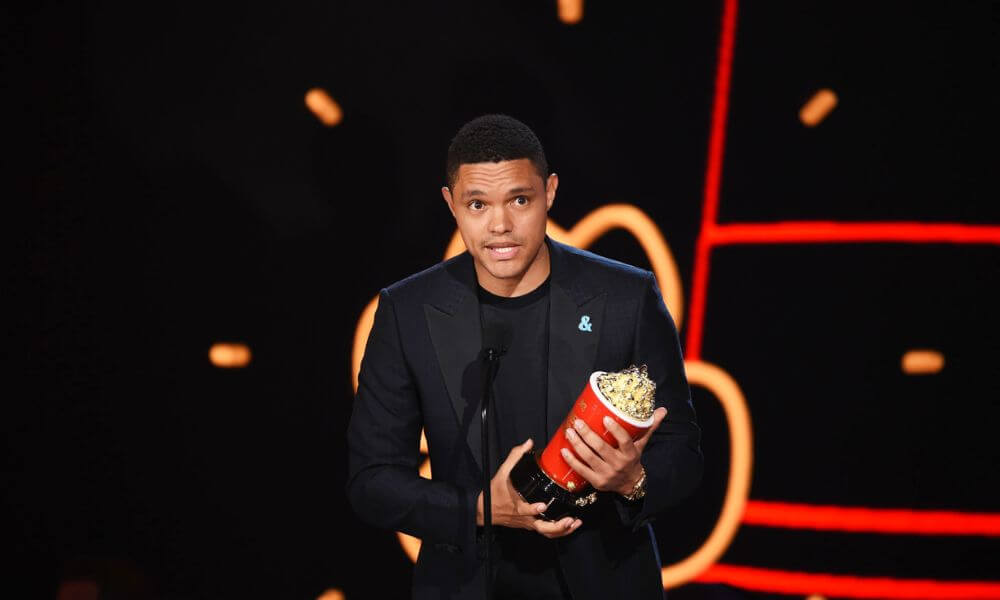 Other awards he won in 2017 were MTV Movie & TV Award for Best Host, Nickelodeon Kids' Choice Award for favorite African star, and NAACP Image Award for Outstanding Literary Work for his book.
Read More:
Who Is Penny In The Top Gun Movie? Quick Guide For Cast And Character