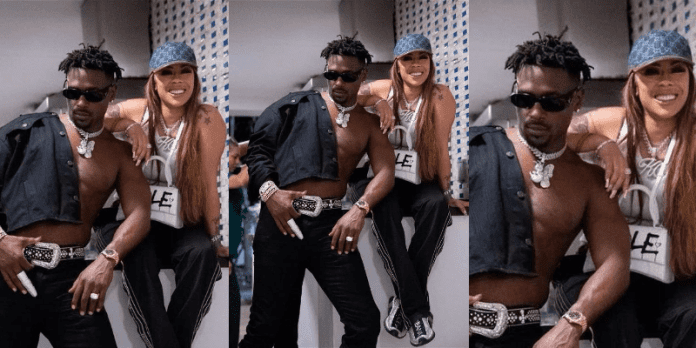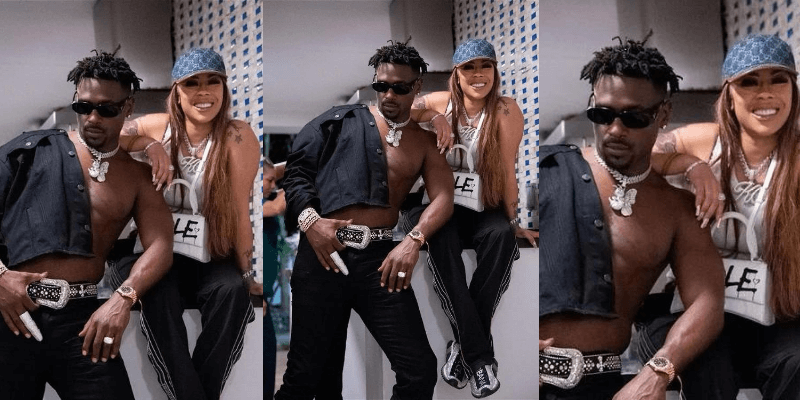 Since the two worked together on Antonio Brown's most recent album, "Paradigm," rumors have circulated that the NFL player is dating the singer Keyshia Cole. They spend time together, and the alleged pair has been at the forefront of the media spotlight since March. On the other hand, according to a recent video uploaded by the wide receiver who once played for the Tampa Bay Buccaneers, the two seem to have a thing for one other.
Release Of Their Album "Paradigm"
Even before the release of their record titled "Paradigm," Brown and Cole was having a good time in each other's company. In addition, Cole has not been shy about expressing how much she admires AB.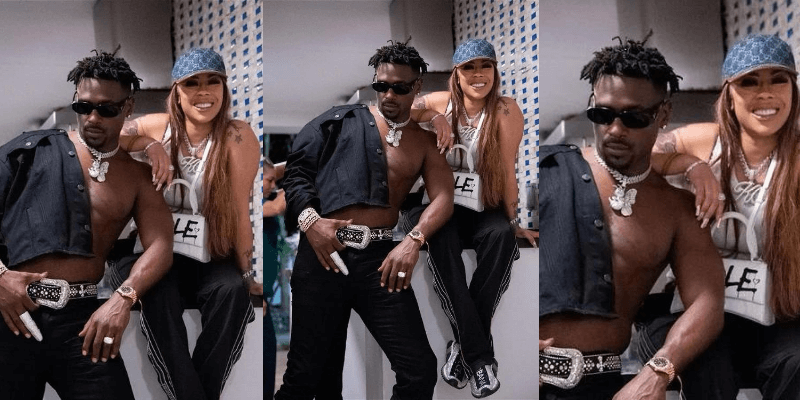 Earlier in April, AB accidentally published a photo on their social media account showing Keyshia Cole sporting an AB tattoo on her lower back. Despite this, after many weeks of persistent reports, AB finally posted the video again on Instagram, but this time he did it without any hesitance.
There is something other than the friendship between the two of them. After all, nobody gets a tattoo of their best friend's name because they care much about them. Chelsie Kyriss, Brown's long-term girlfriend, and he just announced their engagement. Even though she and AB are parents to three children together, she has referred to him as a "poor father" and an "irresponsible spouse."
On the other hand, after breaking down her romantic connection with a guy called Zay a year ago, Cole has resolved to lead a celibate life. Does this imply some convoluted link between the R&B phenomenon and the wide receiver who held the previous record for highest salary?
After reports surfaced that Antonio Brown and Keyshia Cole were dating, their relationship seemed to turn for the worst shortly afterward. Although the R&B singer has known that she misses the former NFL player, he doesn't seem to share the same sentiment, at least not publicly.
On the weekend, Keyshia shared some photos of another person that collaborated with her on the song "Don't Leave" on her Instagram Stories.
Antonio has become aware of Keyshia's Stories since he has redistributed a clip in which a woman's back has a tattoo of his initials located in the bottom-left corner of the image. When he first shared the video in April, many people immediately assumed that it was Keyshia.
The athlete, who is no longer under contract, also included their collaboration, "Don't Leave," as background music in the video.
Later on, Keyshia responded to AB's tweet, in which she alluded to the fact that he was "angry" at her for some unexplained reason and that she had apologized to him. She pleaded with him, "Don't be furious at them anymore, darling; this is the second time you've shared this AB, but the captions are different.
Keyshia has also taken the time to address the concerns and questions raised by fans over her relationship with Antonio. She responded by writing this to a supporter cheering for her: "Thank you! Lmao! It has turned out well, and they have gotten accustomed to it.
READ MORE: