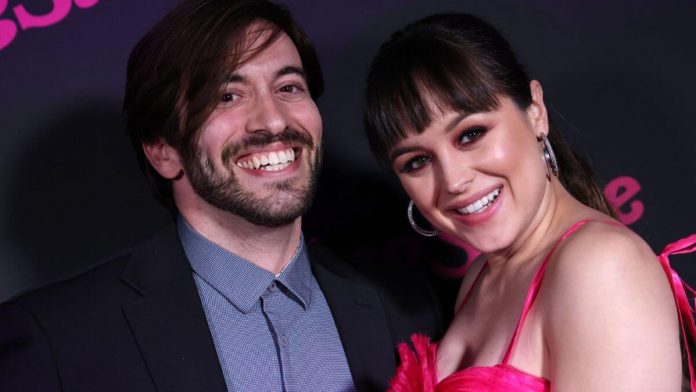 Yes, Greg Furman, Hayley Orrantia's longtime partner, and she are getting married. On Wednesday, the couple posted on Instagram to reveal their engagement. The entertainment industry is currently celebrating a lot of weddings. And some of them were only conjectures that came to pass. But lately, a celebrity couple's much-anticipated announcement was revealed.
The Goldbergs' Hayley Orrantia Is Engaged
American actress, singer, and musician Sarah Hayley Orrantia is best known for playing "Erica Goldberg" in the ABC comedy series "The Goldbergs." She was a part of the country-pop girl group "Lakoda Rayne," which Paula Abdul formed during the inaugural season of The X Factor. In 2015, Hayley released "Love Sick," her debut single. Greg Furman, on the other hand, is an American actor, author, and composer.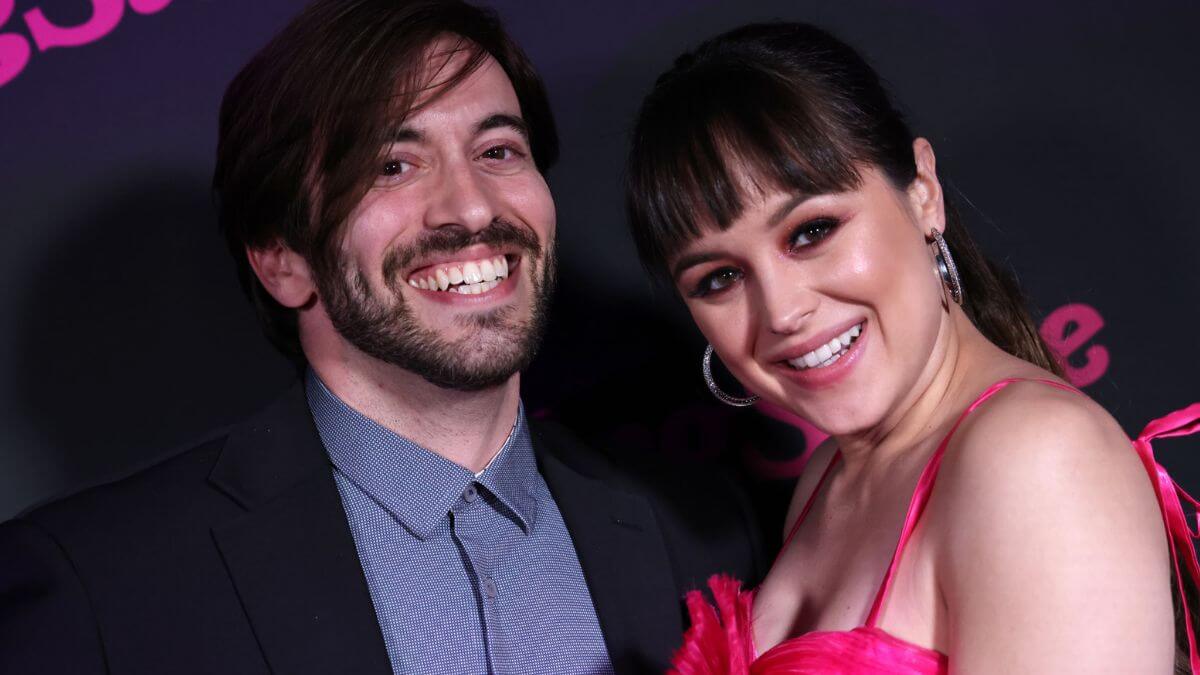 Hayley, who is soon to be married, shared a photo of them together with the caption: "Then, one day, you run across someone who puts everything in perspective. We're tying the knot!" She published two images of the couple in monochrome. The first shows the couple grinning at the camera, while the second shows the singer kissing her future husband as he has his eyes closed and is grinning at her adoration.
The pair were adorable in the photo showing their mutual love for one another. Their satisfaction at being together was evident in the smile on their faces. Her hand is lying on Greg's chest in both of the singer's publicly shared images, plainly displaying her new engagement ring.
Greg Furman made light of the fact that he got to marry his best buddy in his post when he uploaded the identical images of the pair on his feed. And it was fortunate that she agreed. The singer also posted a close-up photo of her ring on her Instagram account along with a Q&A for her followers. She even used an emoji of a ring to respond to the inquiry, "Marry me?" With a picture of her holding a mug with the words "Future Mrs. Furman" emblazoned on the front, the response read something like, "Sorry, that post has been filled." She was fully displaying her new bling to the right of the picture. Their bespoke ring appears to be a pear-shaped sapphire from Montana surrounded by marquis diamonds on a gold band.
Greg and Hayley met through a friend they had at work and have been dating for more than three years. Hayley's character Erica was married in the ninth season of The Goldbergs earlier this year, and the show is anticipated to return with its tenth season later this year. The singer will also play Nicola in the upcoming July 8–10 run of her production of Kinky Boots at The Hollywood Bowl.
Hayley recently gained notoriety when she competed at The Ringmaster and finished second in season 7 of The Masked Singer. In other interviews, she even discussed how she felt about appearing on the programme. She even disclosed how nicely her future fiancé helped her feel at ease about not winning the Golden Mask Trophy.
She commented that up until that point, she hadn't actually won a prize but had always imagined her first award being the Masked Singer. When she was unable to accomplish it, Greg, her boyfriend, was so lovely that he had a small trophy created for her that read, "Breakout Star of 2022." So I get to go home with a trophy, which is honestly even more special than I thought it could be, she further remarked.
The closest friends who subsequently got married have advanced their relationship and are prepared to start their future life together. Best wishes to the charming couple.