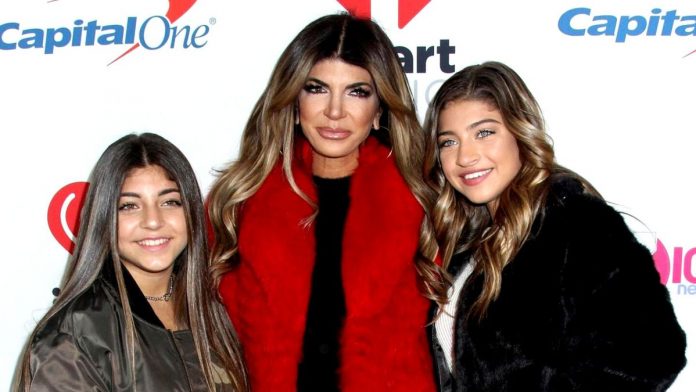 Just like mom!
Gia Giudice and Milania Guidice, Teresa Giudice's kids, wore red jerseys in new photos.
The 16 and 21-year-old girls posed with their mom for a cute sports-themed photo.
Two Of Teresa Giudice's Lookalike Daughters Pose With Her On A Baseball Field
The Real Housewives of New Jersey actress captioned the photo as "stars."
The photo was taken in Brooklyn with all three wearing red baseball jerseys.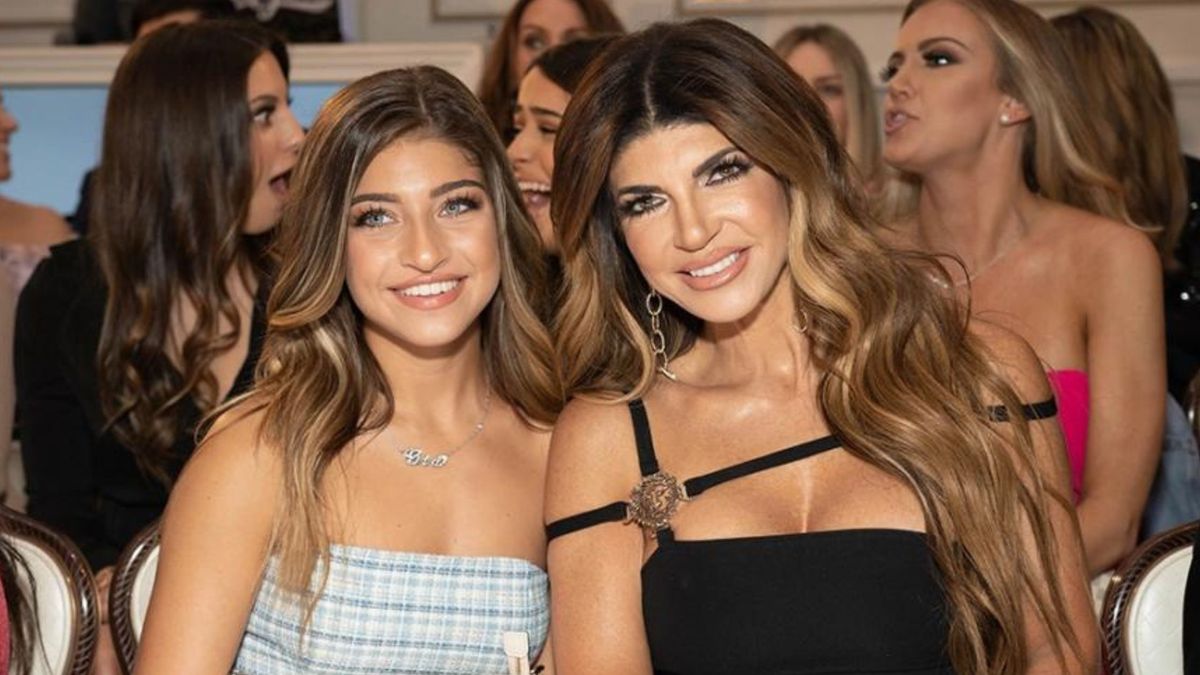 The Cookbook author looked great with her girls on either side.
The celebrity mama and Milania wore matching black sneakers with pink lace, and the trio wore black leggings under their jerseys.
Millions of admirers of the reality star liked the mother-daughter duo's look on Instagram.
Teresa received several comments calling the three of them wonderful, and one follower praised her for sharing the children's memories online.
Teresa, or Tre, received a lot of appreciation for the post.
Last month, the trio gathered for a family photo for grandma's 50th birthday.
In June, the grandmother posted a photo of Gabrielle in a silk gown and praised her beauty. Tre loves her girls whatever they wear or do.
In a February tweet about Gia on a red carpet, Teresa stated her daughter received her charm from her. As a mother, Teresa is pleased of how Gia acts and carries herself, she continued.
Teresa used the chance to express her love for the gorgeous Gia.
When the princesses' mother posts a photo of them on social media, it becomes viral. When captured together, their family resemblance is obvious.
However, it's the mother who creates these viral clicks.
Read More