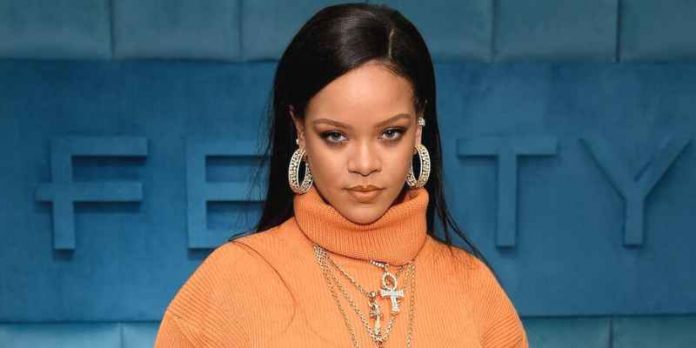 The United States' youngest self-made billionaire woman was not raised in a Manhattan skyscraper or in the Hollywood Hills. As a result of her own music and entrepreneurial endeavours, Rihanna has amassed a fortune.
This is Rihanna's third consecutive year on Forbes' annual list of America's wealthiest self-made women. It's the only billionaire under the age of 40 on the list. Several hundred million dollars of Rihanna's $1.4 billion fortune comes from her music career. Fenty, Fenty Skin, and Savage X Fenty make up the bulk of her revenue.
Rihanna Is Officially A Billionaire Now!!
As of this writing, Forbes estimates that Rihanna is worth $1.7 billion, making her the wealthiest female musician in the world and the second-richest female entertainer. But she's not rich because of her music.
The majority of her fortune (approximately $1.4 billion) is derived from the value of Fenty Beauty, in which she now owns a 50% stake, according to Forbes. The rest comes from her $270 million stakes in Savage x Fenty, her lingerie line, and her success as a musician and actress, both of which have brought in millions of dollars.
Even if she doesn't use the money herself, the Grammy Award-winning singer says she intends to donate it to worthy causes. According to her, "My money is not for me; it's a way for me to help someone else." As a result, "the world can really make you believe that the wrong things are priorities, and it makes you really miss the core of life, what it means to be alive."
The Clara Lionel Foundation was founded by Rihanna in 2012. (CLF). According to its website, it aims to "support and fund groundbreaking education and climate resilience projects."
Though she is not the only celebrity to use her social media following—she has 101 million Instagram followers and 102.5 million Twitter followers—to build a beauty brand, Barbados-born Rihanna is the most successful.
Fenty Beauty, a 50/50 joint venture between LVMH (the world's second-richest conglomerate) and Fenty Beauty, was launched in 2017 with the goal of inclusivity in mind. Products are available in a wide range of colours, including darker shades for women of colour, and they are modelled by a diverse group of people in the company's advertisements.
With a net worth of $1.8 billion, Kim Kardashian is next youngest billionaire at 41 years old. Kylie Jenner, the youngest non-billionaire on the list with a fortune of $600 million, and Kim Kardashian have both found success in entertainment and retail, with their respective makeup lines among their most notable accomplishments.
READ MORE: