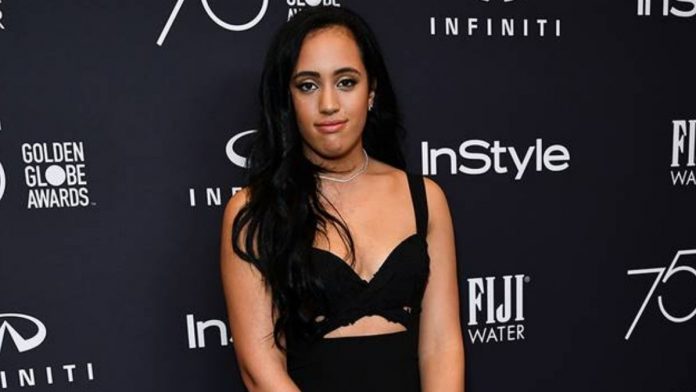 A professional wrestling name has finally been chosen by Dwayne Johnson's daughter Simone Johnson, following in her father's and ancestors' footsteps.
She will be the fourth generation of her family to compete in WWE.
In Preparation For WWE Debut, Simone Johnson Has Announced Her Professional Wrestling Name
She had recently updated her social media accounts, including Instagram and Twitter, with her professional wrestling name.
Her preparation began two years ago, according to the source. Her full name is Simone Alexandra Johnson, but she's the first member of her family from her father's side to wrestle under the ring name Ava Raine, following in her father's footsteps.
Simone Johnson's Personal Life
Simone Johnson is a well-known face on the internet. It was August 14, 2001, when Simone was born to actor and wrestler Dwayne Johnson. Dwayne Johnson and Dany Gracia have only one child, Simone.
Along with her role as Simone Johnson's mother, Dany Gracia also holds dual roles as a media management company founder and producer under the Gracia Companies umbrella.
However, Simone's parents decided to divorce and remarry on their own, and as a daughter, she supported their decision.
Simone Johnson's Education And A Successful Professional Life
The last thing Simone Johnson needs is a high school diploma. She attended a private school in Florida for her primary education.
She's always wanted to be a model since she was a kid, and as the daughter of celebrities, she was able to get her hands on the opportunity to do so.
The following year, she signed a contract with IMG Models, an international model management and talent acquisition company."
Wrestling As A Career
In thin white letters on a black background, Simone Johnson's new name has been posted to her social media accounts. The name Ava Raine appears in one of the flashes.
This is going to be Simone's life someday, she wrote in a caption accompanying a picture of herself and a wrestling ring.
She went on to say that she is excited to work with @wwe @wwenxt because she is humble, grateful, and thankful.
The contract was originally supposed to be signed in 2020, but it was put off because of injuries that necessitated surgery and rehabilitation.
Dwayne Johnson Achieved A Lifelong Ambition
Dwayne Johnson's dream comes true thanks to his daughter, first and foremost. WWE, on the other hand, kept Dwayne happy by delaying Simone's contract signing.
In 2020, Dwayne said to his daughter Simone that it was an honor for him that she was following in his footsteps for the first time after signing the contract.
In addition, she's attempting to forge her own path and define her own identity, which is more significant.
After her ancestors, like Peter Maivia, 'Soulman' Rocky Johnson, and Dwayne Johnson 'The Rock', Simone became the first person of the fourth generation to enter the wrestling ring.
Read More: