One of the famous lines of Netflix's top list series is- Stranger Things. The show has a huge fan  base, the audience including those who like science fiction to those who like horror.
And the fans must have watched all the seasons and are patiently waiting for the premiere of season 5.
I'm a fighter, I've killed 
Till now, Season 4 is full of everything- the serious moments, the funny and sarcastic lines, the 80's songs, and more flesh-eating monsters that rule the underworld. But the show is coming up with another, but the final season will be a feature-length film.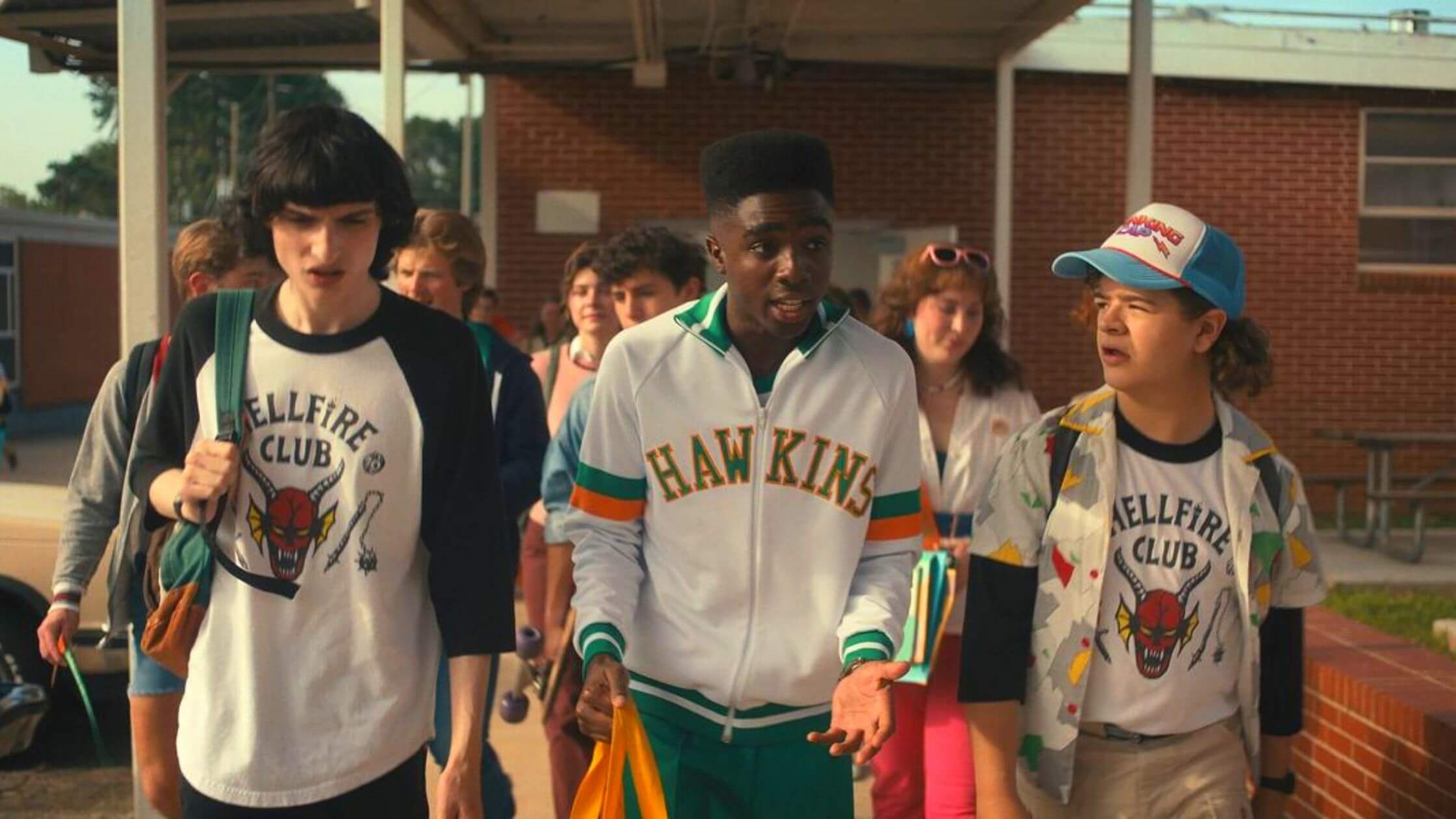 The two concluding episodes of season 4 that premiered recently were famous for their supersized running of 85 minutes and 140 minutes each. But it is revealed by the Duffer brothers on a podcast that season 5 will not be as long as season 4.  
Matt Duffer explained why they are not expecting this season to be as long as season 4.  According to the children get drawn to the supernatural mystery within two hours. He said that  "You get to know them, you get to see them in their lives, they're struggling with adapting to  high school and so forth."
He denied that none of this is going to be occurring in season 5 but that there are going to be 2.5- hour-long episodes as same as the episodes of season 4.  
Viewers can expect the show to move at a brisker pace from where it left in season 4 as it is the first time makers left the season without any conclusion.
Dutt revealed that characters are already established and they will be moving with goals and aims which will reduce at least a  couple of hours, making this season a little unique from others.
Duffer continued, "I'm sure the  wrap-up will be a lot longer, it's going to be 'Return of the King'-ish with, like, eight endings."  
Stranger Things Season 5 will be directly into the next chapter of the story, which means that the next season won't have to re-establish itself. We are already aware of who stands where.  
The makers, the Duffer brothers also indicated that things can go out of hand by saying that they assumed that season 4 would be of only eight episodes with regular length but we all know what is the reality.
Matt said that they were so sure of this that they would have said the same thing in the interview before filming for season 4. 
They also revealed to curious fans that the writers know how to end the series, but they are not clear on how to reach that end.
Ross stated that they are very confident with the ending of the show but the script of the final season is quite unclear, he said that the last 30 minutes of the show are crystal clear in their minds but they need to satisfy the audience with the perfect ending.
He said that they can't stand up to everyone's expectations but they want to give a justifiable ending to the show. An ending that just feels right for this story. 
Season 5 is expected to air in mid-2024.
Read More: