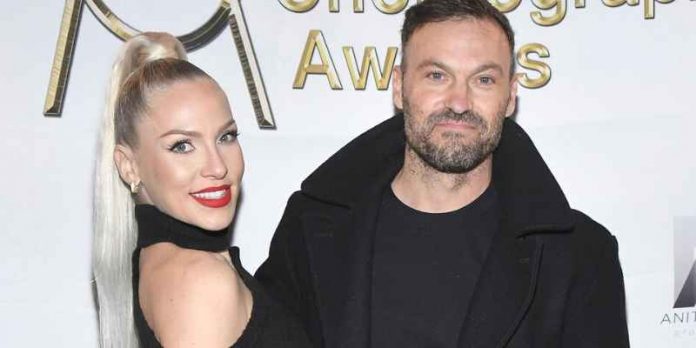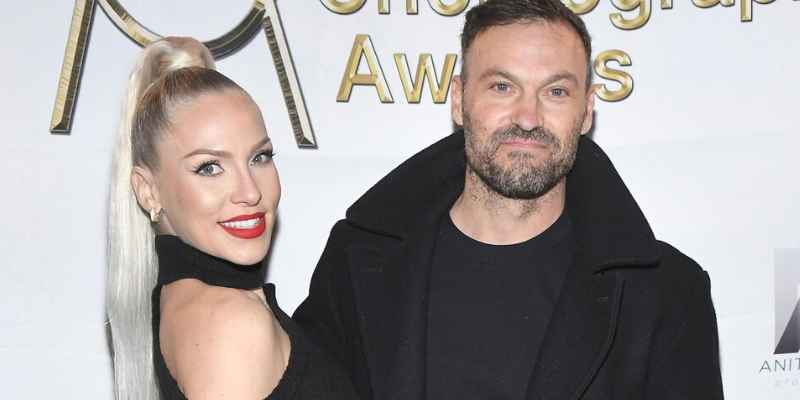 Sharna Burgess, an Australian ballroom dancer, is now expecting her first child. Sharna, who tied her heart with Brian Austin Green, is now getting huge audience acceptance right after the declaration of the arrival of their bundle of joy.
The weekend poolside baby shower and maternity photo shoot of the couple is getting viral beyond the fan circle. 
How Long Were Sharna Burgess And Brian Austin Green Dating?
After a couple of years together with her loving heart, the couple is finally thrilled to welcome their baby boy. At this time, she looked back and shared something from the emotional rock bottom of her heart and everything she had dreamed of.
Holding her baby bump, Sharna Burgess is celebrating her 37th birthday with Brian Austin. On June 21, a very special day, she opted to look back at the last five years of her life in a glance.
Her Journey of being herself starts with knowing in deep about self-love and care. She said that loving herself and knowing her needs made her achieve all her dreams, and this is what made her happy and successful these years.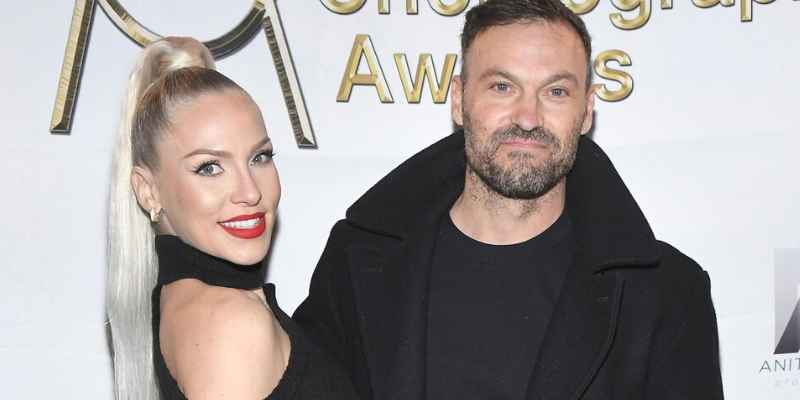 Her post on Instagram as a birthday special reflects these thoughts and writings. In the very same post shared on her Instagram feed, she also showcased to reflect on her present living. Sharna wrote that the life with whom she is living and the life growing inside her are all waiting for her to get ready for it. 
Her highly encouraged readers and fans reacted to the post she shared their support. They said that the time she is in is divine, and everything happens as it is already meant to be.
She even explained about all the good, bad, and ugly phases she had gone through, and whatever life has given her, nothing changed till now, in long 37 years.
She mentioned a valuable point that she has everything she needs and is well clear about the fact that much more is about to come. 
Sharna Burgess's Heartfelt Message Takes Attention Of Many
Sharna, when she shared the photo with her baby bump paired with a heartfelt message, took the attention of many, and the post got tagged as one of the many breathtaking maternity snaps she shared since the announcement they made of expecting their little one.
The couple's friends and close relatives gathered to celebrate the arrival of baby boy with a baby shower held on June 4 at the Vallavanda Manor in Santa Rosa Valley. The celebration featured a table of drinks with a big lovely cake which got cut by the couple. 
Followed by the baby shower, the couple got ready for the mandatory maternity shoot while celebrating her 35 weeks of pregnancy. The stunning maternity snaps got viral, and the captions they added reflected their happiness to be a mom and dad soon.
The post shows how eager she is to meet the little one and kiss his cute little face. She can't wait to enjoy the feeling when the tiny little finger gets wrapped around hers.