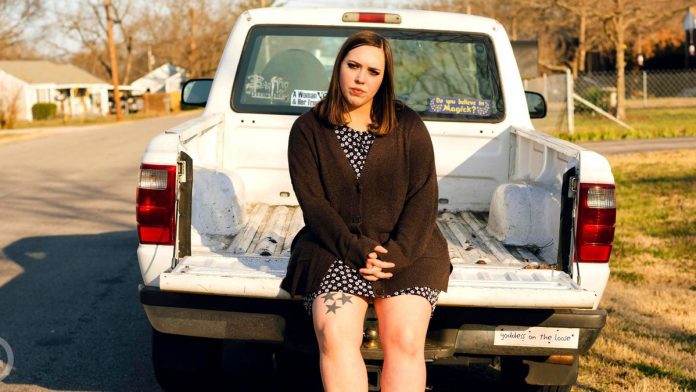 Sophie Allison the famous songwriter believes that the Soccer Mommy is nothing but a Tidal wave of Feelings. The American Singer and songwriter Allison started releasing her Soccer Mommy songs recorded at her home on Band camp in her teenage years.
Soccer Mommy Inviting A Big 'Tidal Wave' Of Feelings
She layered her vocals and guitars in all of her songs. In the year 2017, she dropped out of the New York University post where she started her dorm-room recordings after getting a recording contract.
Sophie Allison the 25-year-old songwriter behind Soccer Mommy sings still as she closes her third studio album 'Sometimes forever'. The singer sings, "I don't know how to feel things small," and "It's a tidal wave or nothing at all."
She formed her band and she toured extensively with her band. For her studio Albums 'Clean' and 'Color Theory' which were released in 2018 and 2020  respectively she confidently tapped a great legacy of guitar-circled 1990s indie rock music named Liz Phair, the Breeders, the Cure, Smashing Pumpkins, and Alanis Morissette.
Her tunes in all of her albums maintained a well-made, bit old-fashioned clarity. Her lyrics too faced some disorder that somewhere exposed her fears, depression, and self-harming thoughts. She sang in the Royal Screw Up on Color Theory, "I am the problem for me, now and always.
"This same struggle runs through the album 'Sometimes, forever' and it pushes the album towards some new extremes of delusion rapture. Allison vows in 'With us, "Wherever you're going I'm going too/Nothing else matters when I'm with you,"
There was a streak of masochism in her lyrics which read, "I'll take the pain, feel it every day/Just to have you look at me." Allison's album "Shotgun" is one of her albums which is well known as the poppiest song album. The song's verses ride a grungy bass line as Allison recalls "coffee and menthol on your breath" and the problems with drugs.
Sophie Allison's Career And Personal Life
Born in the year 1997 Sophie Allison is an American Singer and a songwriter. She went to Nashville School of the Arts, where she learned the guitar and played in the swing band. Since her childhood, she has been interested in playing the guitar and at the age of 6, she started singing.
In the year 2015, she started recording songs and later on posted them to the Band camp as Soccer Mommy. She later attended New York University where she studied music business. 
Her album 'Clean' was released in the year 2018 and in the year 2020 she released another album named 'Color Theory'. On June 24 this year she released her recent album named 'Sometimes forever'. Apart from these albums, she released demos, Compilation albums, Extended plays, etc.
Talking about her personal life, very less is known to her fans about her personal life since the singer has always kept them behind the curtains. If any information about her personal life comes to light our page will be the first to let you know, stay tuned.
Read More: