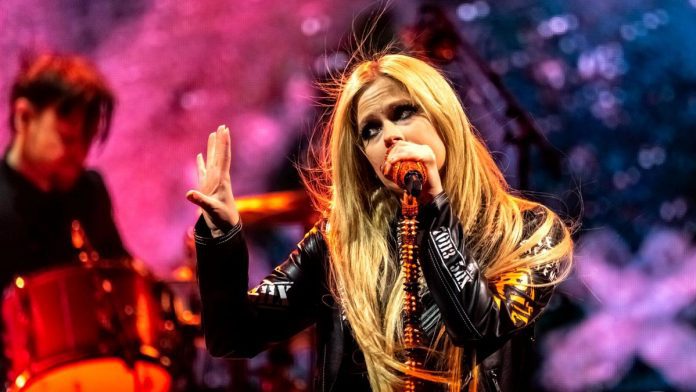 This Wednesday, the renowned singer cum songwriter Avril Lavigne released a TikTok video where she is seen lip-synching to her hit song "What the Hell."
Avril Lavigne Dances And Lip Syncing As "Punk Princess" On TikTok
The video is about eleven seconds long and shows the singer having a great time, lip-synching to her song and moving her hips side to side.
In the video, she is wearing a fishnet long-sleeve overlay and a black corset with orange-colored laces. She was wearing a mini skirt with orange to match the corset and black leather boots.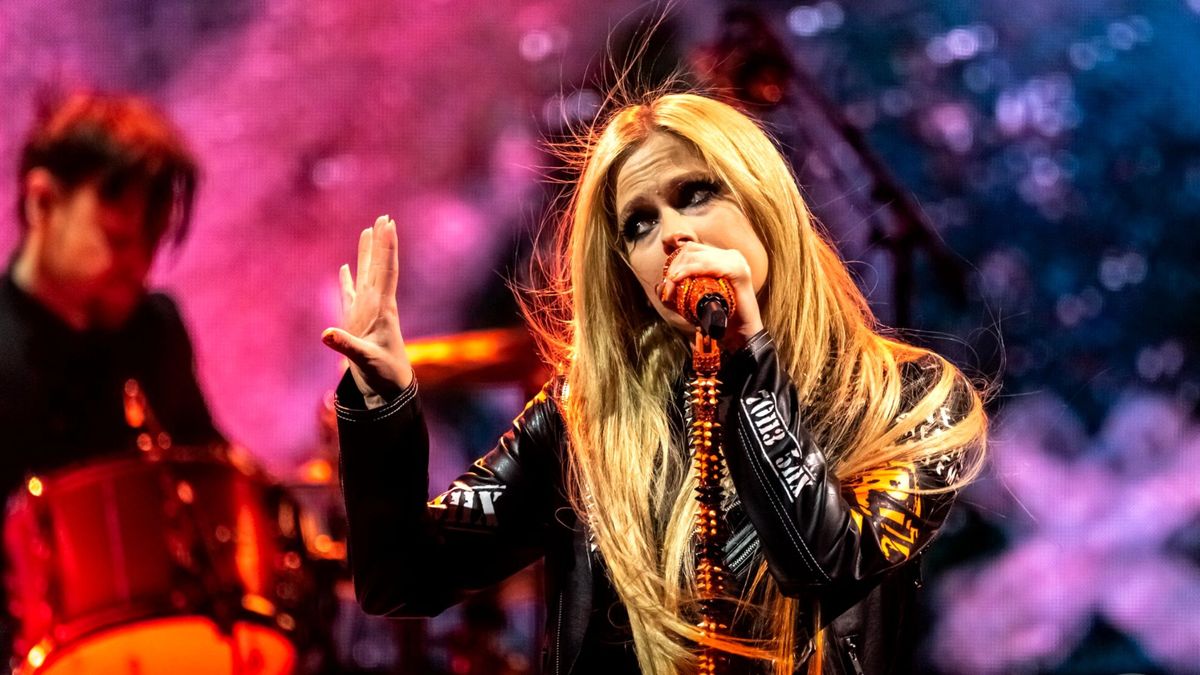 She finally completed her epic 2000s Punk Princess look with her signature smoky eyes, heavy eyeliner, and iconic pin-straight dyed strands, which fell to her mid-section during the video.She also added the song's title as the post's caption.
Many of her fans genuinely enjoyed her lighthearted and short performance on the internet. Some of her fans commented that the concert brought back the memories of her early 2000s childhood. Also, according to many fans, it used to be one of their favorite songs during their childhood, and the punk princess dressing style reminded them of that time.
Among the fan comments, it is reported that her fiance, a musician, Mod Sun, also commented, "Icon." He is very proud of the 37 years old singer cum songwriter performance.
Recent Schedule Of Avril Lavigne
According to the media reports, the singer is on tour along with another worldwide renowned singer Machine Gun Kelly.
As per Avril, the tour is going well so far, and currently, they are in their American leg of the "Love Sux" tour.
How Did Avril Reach This Level Of Fame And Glory?
In an interview, Avril Lavigne remarked that reaching the level of fame she is currently in and becoming rising to stardom was never an easy task for her.
Avril still remembers her struggles vividly early in her career as a singer, when she had to find out about her music taste and style. 
She loved electric guitar and always wanted to create rock music with it, but on the contrary, she also wanted to write her songs.
Initially, the "Girlfriend" songstress had to face a lot of struggles in finding a perfect co-songwriter. She wanted someone to produce albums that would align perfectly with her vision of music.
She is also very much grateful for the love and support she received from her fans, who were with her throughout her twenty-year career as a singer.
She once remarked that she still, to this day, remembers the faces of all those people who attended her first show and are still with her.
Avril is also heard saying, "How lucky I Am to have such a dedicated fanbase?"
It is a very successful career, according to her, as she is finally able to make people connect with her music, and she is grateful for having chosen her life as a singer.
Read More: