Jacques Bermon Webster II, renowned by his stage name Travis Scott is an all-rounder as a singer, rapper, record producer, and songwriter who got married to Kylie Kristen Jenner, who is a shining star as an American media personality, model, socialite, and businesswoman.
Travis Scott Praises Kylie Jenner In Rare Social Media Post
Now, the breaking news has popped up that Travis Scott, who is now 31, showed his deep love for Kylie Kristen Jenner, 24, by sharing a snap on social media on father's Day. The rapper, who was not that crazy about sharing the pics publicly, has now posted a pic of the mother of his two children. This pic can better be tagged as personal life one.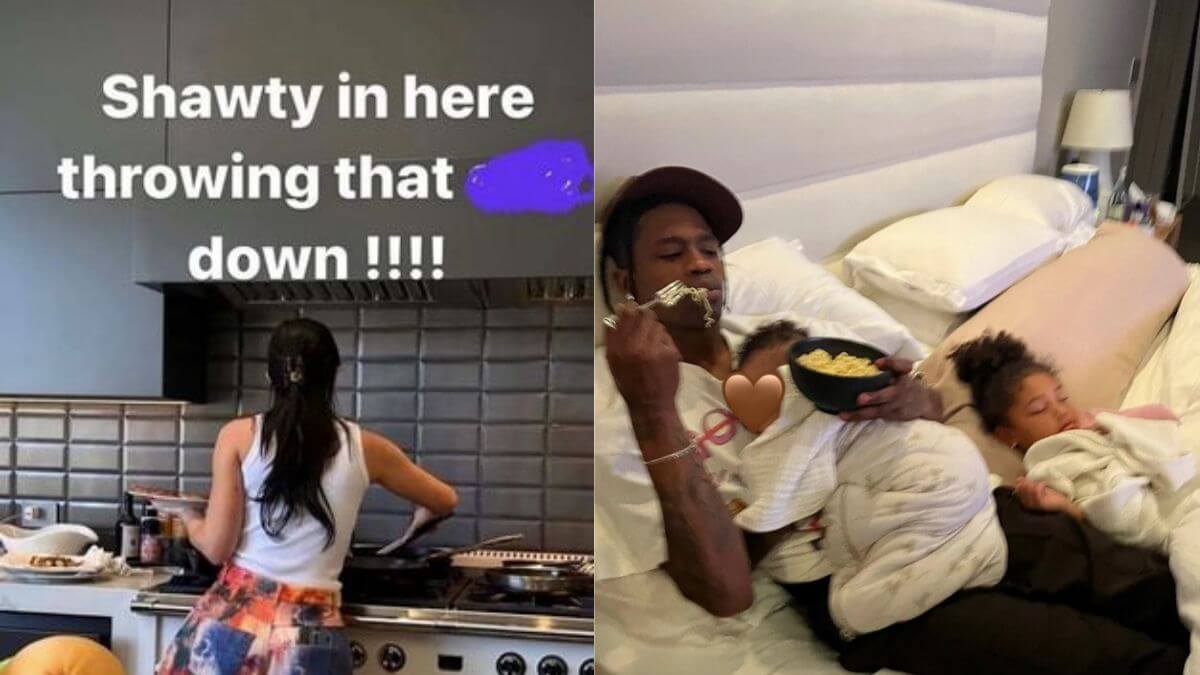 In the pic, it's well seen that Kylie, whose backside is shown as she was cooking in the kitchen on a stovetop. She was wearing a pure white top paired with rock-style jeans. A small clip was well tied and pulled her long black hair from falling onto her face. She was holding a plate in one hand, and her other hand was holding a cooking tool.
Travis captioned this personal pic as "Shawty in here throwing that ass down!" The caption shows his excitement, and it was clearly highlighted. Travis seemed excited by seeing the mother of his two kids cooking in the kitchen.
As the post bubbled up on Father's day, the cooking done by Kylie seems likely for her better half, who is playing the most important role as a father for their four-year-old daughter Stormi and the 4-month-old son, whose name is still not revealed by the couple.
The pic he shared, which is deeply personal, reflects the love he carries in his heart for his lady. This shows the bonding they hold for each other and how well the family is made.
Just like the pic shared by Travis, Kylie also shared a snap to honor him on the very same memorable holiday. The pic showed Travis lying in bed with their two adorable cuties. The daughter was lying beside him, and the 4-month-old son was tight in his chest. Both the kids seemed to be falling asleep, and their dad was enjoying having a bowl full of warm noodles.
In the pic shared by Kylie, their daughter's face was clearly seen, but their baby son's face was masked by adding a brown heart emoji. The caption she gave was wishing him a very happy father's day. To this lovely snap shared by his lovely wife, he never forgot to respond by sharing a commend in return, which is 'love you.'
In addition to the pic shared by kylie, she later posted a photo of Travis holding their son, wearing a matching gray and white combo outfit with Nike sneakers. This reflects their strong and deep bond with their cute little ones. The family is so cute, and these talented artists keep it just like a heavenly place to live.
Read More: