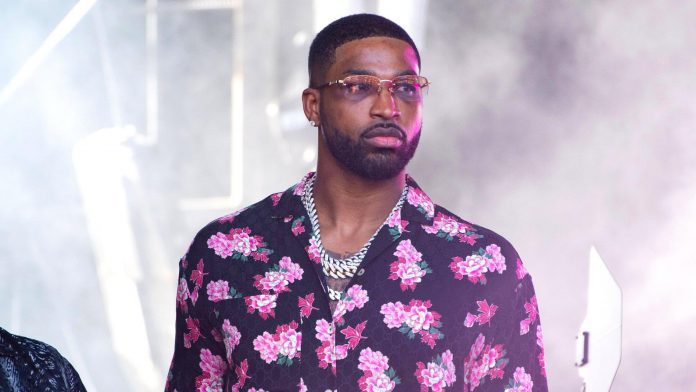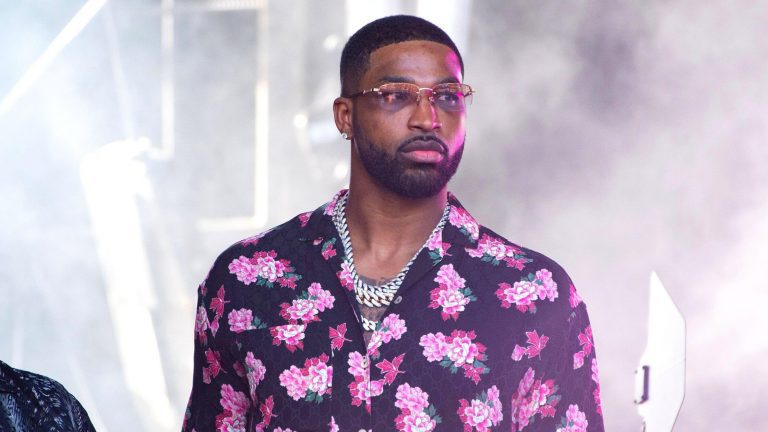 NBA power forward Tristan Thompson has once again made headlines for the wrong reasons. The former champion was pictured holding hands with a mystery woman after being seen partying with other ladies in Greece.
Tristan Thompson Caught On Club
The footage of Tristan Thompson with the unidentified lady has gone viral, especially because it coincided with news that he is expecting a child with his ex-partner, Khloe Kardashian through a surrogate.
For what it's worth, even though Tristan Thompson is expecting a second child with Khloe, the two have not reconciled, contrary to popular belief. According to reports, they are merely co-parenting their daughter True.
Aside from co-parenting obligations, they haven't spoken to each other since December.
Tristan Thompson is taking a break in the Mediterranean before becoming a father to four children.
TMZ received photographs and footage of Tristan wearing a flowery button-up shirt and the woman wearing a patterned midi dress.
Since last week, the 31-year-old has been in Greece, partying and relaxing in the sun. According to photographs, the NBA star was photographed out on July 15 at a club called the Bonbonniere.
Tristan's international PDA comes just days after a spokeswoman for his ex Khloé Kardashian—mom to True Thompson, 4—confirmed that the two are expecting a child via surrogacy.
On 13 July, Sources reported that "Khloé is grateful to the incredible surrogate for such a lovely blessing. We would want to encourage civility and privacy so that Khloé may focus on her family."
Though Khloé and Tristan are growing their family, they are not planning to reconcile their relationship anytime soon.
According to a source, Outside of co-parenting responsibilities, the couple has not talked since December. The child was created via surrogate before it was reported to Khloé and the world in December that Tristan was carrying a baby with someone else.
Maralee Nichols filed a paternity suit against Tristan Thompson in December, saying that he was the father of her kid. The next month, the athlete acknowledged fathering a kid with Maralee, whom she named Theo Thompson, and apologized to Khloé.
He said on Jan. 3 on his Instagram Stories "You don't deserve the pain and humiliation I've imposed on you; you don't deserve how I've treated you throughout the years, and my actions have clearly not represented how I feel about you."
"I apologize once more." Tristan wrote.
In addition to Theo and True, Tristan has a 5-year-old kid with ex Jordan Craig, and Prince Thompson. Tristan's paternity problem is one of the key reasons the Good American CEO kept their second child's birth a secret for so long.
A second insider told on July 14, "Khloé kept the pregnancy a secret to protect the privacy and safety of the surrogate. To shield her mental health from public scrutiny as a result of Tristan's behavior."
Read More:
Jennifer Lopez And Ben Affleck Wedding, Alex Rodriguez Is Grateful