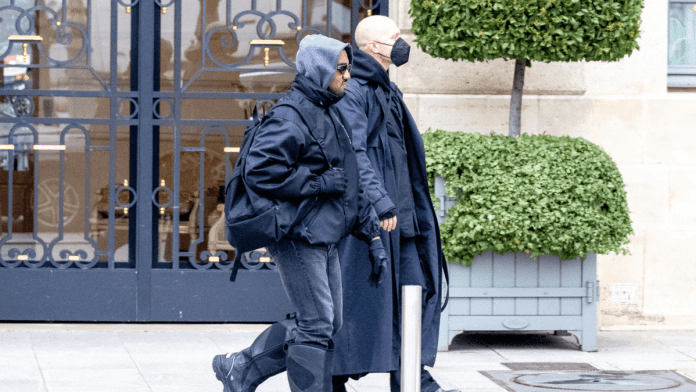 Recently, Kanye West was spotted in a new but thumbs-down look while leaving hotspot Nobu. The celebrity was in a black hoodie delivering no such stunning look he usually keeps. Kanye in his casual look, was found in Malibu Monday right after a late lunch.
Kanye West Spotted In New But Thumbs-Down Look While Leaving Hotspot Nobu
The hit maker of 'Praise God,' now at 45, was covered in a black hoodie, making the fans feel unusual with such an outfit. The hoodie was paired with oversized pants and socks, all in a not-good look at the luxe eatery.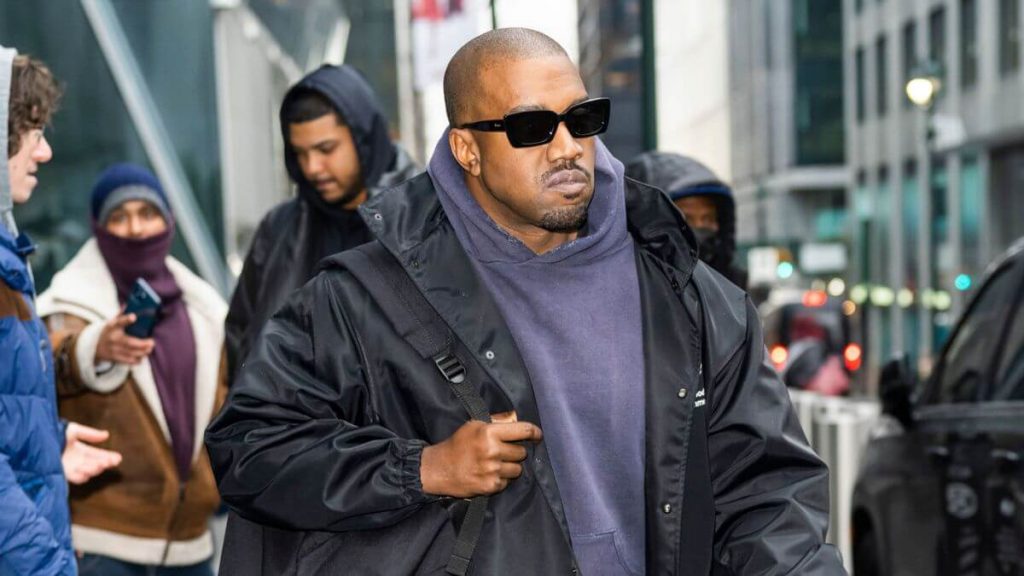 The snap, which is now floating over the social media, shows Kanye with a woman who is facing him and having some quick exchange. The lady wearing a black floral top seemed to get into a ride with him but moved away.
This photo comes right after the rapper received a great honor from his wife, Kim Kardashian, on Father's day. Kim, who is 41, had tagged a photo on Istastories by captioning it as Kanye West is the best dad for their four children, and she really loves the way he plays the role of a great father. The photo she shared last Sunday shows her third husband with their four children.
The couple was spotted last Friday as they came together to watch the basketball played by their daughter. When they were covered by the media, the comments collected from the folks seemed that they were extremely happy being together and were consistently talking and having fun throughout the evening.
The couple got split up in February 2021, right after Kim filed a divorce case, after seven years of a healthy relationship. Both were declared legally single on March 2, and their next hearing in the court is scheduled for August 5, 2022.
Kim recently opened up to her sister Khloe Kardashian in the finale of her reality show. She talked about their failed marriage and the cheating boyfriend. She says that if people knew what their relationship was like, they would think about how this relationship lasted these years. Kim even added that she had tried her best to keep the situation calm by all means so that she could never feel guilt over herself.
Kim has moved on with Pete Davidson, 28, who is the former star of 'Saturday Night Live,' and was spotted an outing with Saint, their son, at The Grove. This happened early this June.
Since Kim started dating Davidson, West began expressing his anger toward the young man.
Chaney Jones, 24, posted a video tribute to the Grammy winner on his birthday. She wished him a great birthday adding a black heart emoji. Chaney, when noted that the post got wide views, she later posted another piece of writing to stop spreading false content about the relationship. After all, she popped up with a new photo of the pair laughing together and captioned it as 'I love laughing with you, and it is my favorite."
Read More: