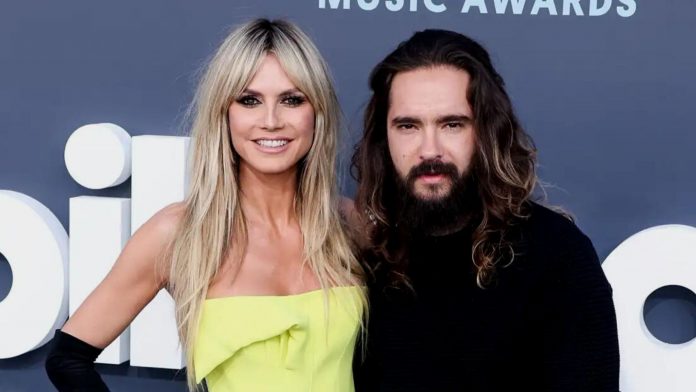 Last Saturday, famous America's Got Talent judge Heidi Klum and guitarist of the favorite German band 'Tokio Hotel' Tom Kaulitz were seen giving each other a side hug and kisses.
A Passionate Love Story, Tom Kaulitz, And Heidi Klum
The couple was spotted at a road crossing, where Tom was closely side-hugging Heidi, and both had big smiles on their faces. They were seen walking down the street in NYC for an afternoon walk outside.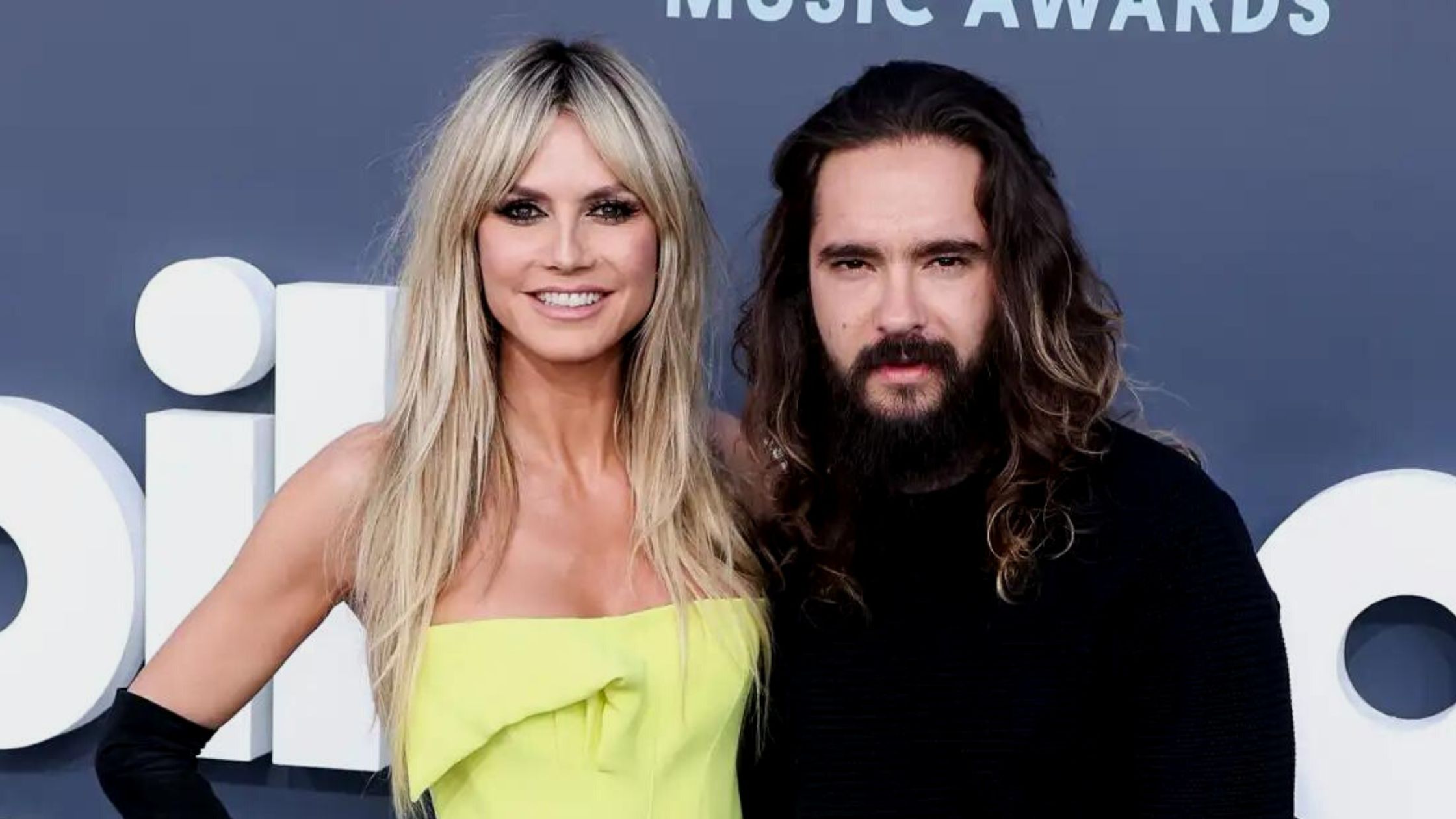 As per reports, Tom had a navy T-Shirt on him along with baggy pants, while Heidi was spotted wearing a complete denim outfit along with a black hat and sunglasses.
Both of them were also seen landing kisses on each other's cheeks and giving a whole-hearted laugh.
Similarly, the couple was also spotted last month relaxing while visiting Capri in Italy. Reports suggest that the couple was visiting the coastal town for some property-related work. 
They are rumored to be searching for an island villa to spend their married life in. The assumption is quite strong as they were also seen checking out multiple houses in Los Angeles.
While on the return trip, the couple was spotted multiple times lounging on a water taxi. Also, they had been shearing kisses before reaching Bar La Vela, where they shared a couple of soft drinks.
An interesting fact about Tom and Heidi is that they are among the rarest celebrities who have been seen meeting with Formula-1 drivers ahead of the F1 Grand Prix, which took place in Monte Carlo.
Who Is Tom Kaulitz?
Tom Kaulitz is a German whose full name is Tom Kaulitz-Trumper. He came into this world back in September of 1989 in Leipzig, and he later joined the famous German band 'Tokio Hotel' as a guitarist. 
Tom is also famous for being the main guitarist behind the band's worldwide favorite album 'Humanoid', which was released in 2009 and was a hit. He has also been seen playing with the band on many occasions.
His total net worth of about twenty-five million dollars, per his recent financial reports. Most of his capital is from his various shows with the band and some of his international investments.
He also has a good height of about 6 feet and 2 inches, and a good body build. He is currently 32 years old.
Is Tom In A relationship?
Like many upcoming celebrities, Tom Kaulitz has been keeping his personal life private from the public and only mentions personal experiences occasionally.
But, he had revealed that his current date is the 46 years old model and famous America's got talent judge, Heidi Klum. She had been seen accompanying Tom on several occasions but finally, it was revealed that they had been dating each other since the beginning of 2018.
Reports also tell that the couple is not only dating but also married husband and wife.
Who is Heidi Klum?
Heidi Klum is famously known for being the America's Got Talent show Judge and a 46 years old model among the richest models in America.
She came into this world in June 1973 in her hometown of Bergisch, Germany.
She is also the wife of the German Guitarist Tom Kaulitz.